Vlogging for Beginners: Learn How to Create a Vlog
Learn how to Shoot and Edit your Vlog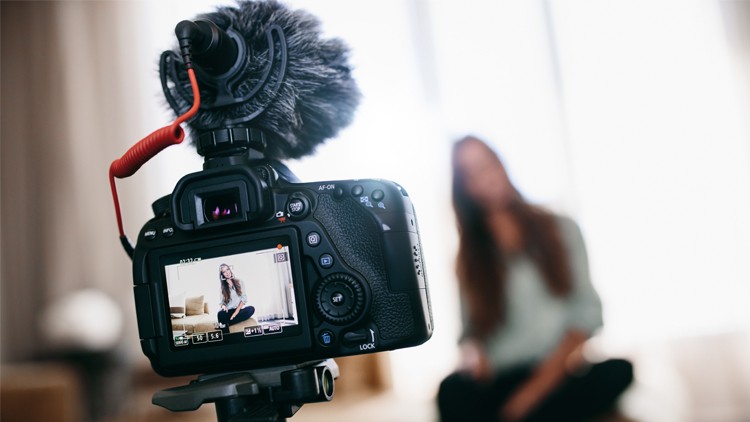 What you will learn
Learning about the different equipment and gadgets needed for vlogging
Learning about audio and how to record it the correct way
Learning how shoot videos the correct way and how to improve them using advanced equipment like video lights, gimbal stabilizer, etc
Learning how to edit videos
Description
Have you always wanted to start a Vlog of your own?
Then you've come to the right place.
This course will teach you how to shoot, edit and upload videos for your Vlog.
We will begin by understanding what are the different piece of equipment you will be needing to create your vlog. In this section we will be looking at the different types of camera, tripod, stabilization Gimbal, lighting and a lot more.
You will be seeing actual demos which will make you understand what these equipment do to enhance your videos. You'll also be learning how to stabilize your videos using a Gimbal when you are walking and shooting.
Then we'll be moving to the section on recording audio. Here's you'll be learning how to record your audio the correct way using an external mic and an external recorder. This will take your audio to the next level and give your Vlog a professional feel.
After that we'll be moving on the shooting section where you'll be watching me show you the entire process of how I shoot my own videos. This will give you a practical understanding of how to actually shoot your video.
Then we'll seeing how a GoPro camera works and how you can use it for various types of videos that can spice up your Vlog and make things a lot of fun.
After that we'll be spending a considerable time in learning how to edit our videos using Adobe Premiere Pro. Here you'll be learning all the basic techniques that will help you turn your videos into precise and beautiful looking content.
After we've learned how to edit our videos, we'll also be learning some of the important things to know when you upload your Vlog videos on YouTube so you can rank higher and get more views and subscribers.
Vlogging is one of the popular hobbies/professions currently and I can't wait to get the opportunity to teach you this beautiful art.
I hope to see you inside the course :)
Content
Introduction to Vlogging
Introduction to Vlogging and Different Types of Camera.
Information about Vlogging equipment used in this course
Using the Tripod and Gimbal
Using the Tripod and Gimbal for your Vlogs
Recording Audio for your Vlog
Recording Audio for your Vlog with an External Mic
Shooting the Video for your Vlog
How to Shoot the Video for your Vlog
Using the GoPro camera
Using the GoPro camer to spice up your Vlog
Editing your Vlog
Editing your Vlog using Adobe Premiere Pro - Part 1
Editing your Vlog using Adobe Premiere Pro - Part 2
Editing your Vlog using Adobe Premiere Pro - Part 3
Uploading your Vlog on YouTube
Important things to do when uploading your Vlog on YouTube
Reviews
I am a beginner so I learnt a lot. The course covers the major technical areas (camera, video editing, uploading) that a beginner needs to be aware of. It does not cover how to develop content so if someone wants that kind of information this is not the course as the focus is on technical knowledge and tools for vlogging. The section on editing the video was an introduction/overview so I will need to do further courses to increase my skills and knowledge.
Excellent, well presented, Kush explained the topics very well, and the videos were interesting and informative.
It was super informative. I purchased products that would be helpful for a beginner. I did NOT subscribe to Premiere Pro. I did look for another video all and found one I think will work for now. Thanks!
Good content, maybe not a lot of professional terminology used (camera shake?) but interesting. The speaker may also consider a more professional appearance.
Charts
Price
Rating
Enrollment distribution
4/1/2020
course created date
4/5/2020
course indexed date