EIQ-2 Teamwork Makes the Dream Work
Emotional Intelligence and Team Building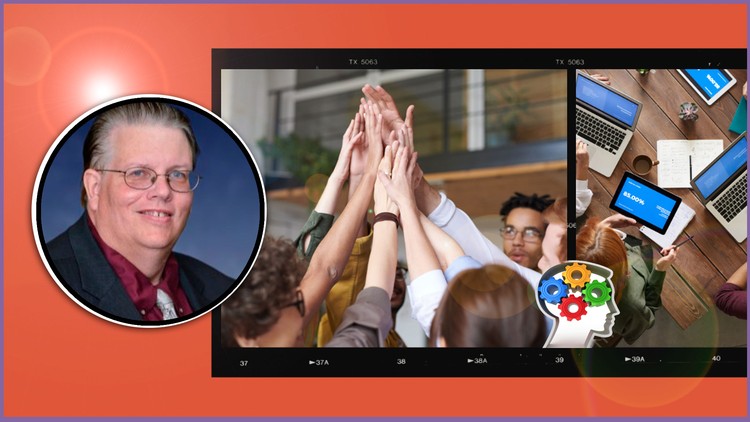 What you will learn
How to Use Teamwork to Grow Your Business
Why teamwork is crucial to your success
Description
Turn your group into a high functioning team.
Using Emotional Intelligence, you can transform your company into a tightly knit team that excels in fulfilling whatever mission your company or group is focused on.
Discover how you can positively impact your group and take quantum leaps towards superior execution.
A great team is in the habit of performing at a high level.
Enrol Today!
Content
Emotional Intelligence - Team Connection
Emotional Intelligence - Team Connection
Managing and Applying Team Emotional Intelligence
Team Life Cycles
Before, During and Through High Quality Execution
Championship/ High Performance Teams
Leadership & Key Team Roles
Engagement, Energy, Communication & Care
Teams with Heart and Spirit Win
Emotional Intelligence Needs to Be Ingrained and Empowered
Wrap Up
Help Your Fellow Students
[Bonus Lecture]
Reviews
Liegt unter meinen Erwartungen. Folienaufbau etc. Könnte akademischer/professioneller sein. Mehr praktische Beispiele wären toll. Ggf. auch ein anderes Lernmodell mit Gamificationansätzen.
I work with large administrative and frontline crew . The understanding of peoples dynamics and emotional needs are very essential.
The course helped me a lot to learn about teamwork and the good thing is it talked practically about teamwork rather than theory
Coupons
| Submit by | Date | Coupon Code | Discount | Emitted/Used | Status |
| --- | --- | --- | --- | --- | --- |
| - | 8/5/2020 | EQEXPAUG7TEAM | 100% OFF | 40000/2914 | expired |
| Angelcrc Seven | 9/14/2020 | ETMDWEXPSEPT162020 | 100% OFF | 40000/717 | expired |
| - | 10/14/2020 | EIQTMDEXPOCT172020 | 100% OFF | 40000/883 | expired |
| - | 11/3/2020 | EIQTMEXPNOV52020 | 100% OFF | 40000/2063 | expired |
| - | 11/11/2020 | EIQTMEXPNOV132020 | 100% OFF | 40000/1301 | expired |
| Ignacio Castro | 12/1/2021 | EIQ2TWEXPDEC52021 | 100% OFF | 1000/984 | expired |
7/16/2020
course created date
8/5/2020
course indexed date