Sell On Instagram
Learn everything you need to sell on Instagram
Social Media Marketing
category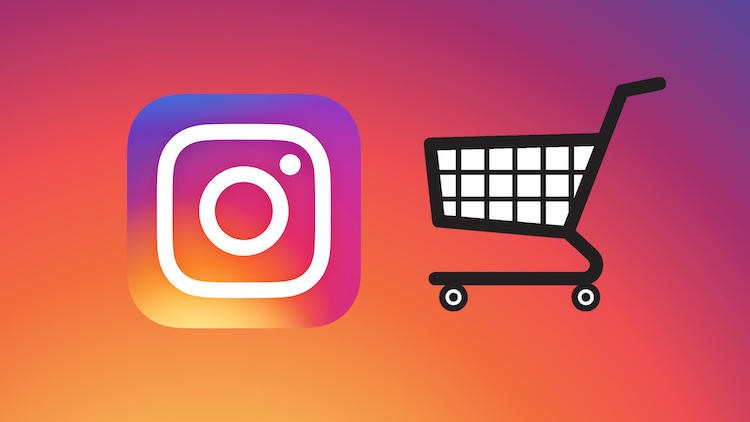 What you will learn
Set Up an eCommerce Store on Instagram
Best Practices to Set Up an Instagram Store
Grow your Product Sales on Instagram
How to Use Facebook Commerce Manager
Description
Instagram is fast becoming one of the main channels through which buyers discover products. Facebook itself is increasingly investing in Instagram and introducing several capabilities that makes it easy for brands to engage with their consumers and usher newer ways to drive product sales. Not being on this channel could mean valuable sales lost for eCommerce Stores and Brands.
Instagram Shop, introduced some time back by Facebook, is a new way for users to discover products on Instagram through targeted posts and search history. When users engage on the shopping site, they can browse shops, see editors' picks, explore guides, and shop collections. With Instagram Shop, brands can curate a list of shoppable products that are directly accessible through their Instagram profile — and benefit from a ton of product discovery opportunities.
This course is aimed at eCommerce Store Owners, eCommerce Marketers/Managers and Social Media Managers, and covers the following:
Why Should eCommerce Stores and Brands Care About Instagram

What is Instagram Shop and how to Setup Your Store on Instagram

Introduction to Facebook Commerce Manager and its Key Features

How to Maintain Catalog, Handle Orders and Post Purchase Support

How to measure Instagram eCommerce success.

What are some of the Methods to Promote their Store and Boost Sales

Best Practices to Better Your Store Presence and Increase Your Sales
It includes real life examples that learners can use in their day to day life to manage their Instagram Shops. The course does not need any technical background, and anyone has who has some background knowledge about Instagram can enrol in the course.
Content
Introduction
Introduction to the Course
Why Sell on Instagram - Interesting Statistics
Why Sell on Instagram - Consumer Behavior
Why Sell on Instagram - User Generated Content
Why Sell on Instagram - Results
Introduction to Instagram Shopping
Introduction to Facebook Commerce Manager
Before You Start with Commerce Manager
SetUp Your Store
How to Setup an Instagram Shop
Instagram Checkout
Creating and Updating Your Instagram Product Catalog
Getting Started with Catalog on Facebook
Import a Data Feed File to Google Sheets
Import Items to Your Facebook Catalog From a Partner Platform
Upload Items to a Catalog With a Data Feed
About Scheduled Data Feed Uploads for Catalogs - Google Slides - 3 May 2022
Add and Update Catalog Items With a Pixel
Create a Data Feed File From a Template
How to Add Items to a Facebook Catalog Manually
View Items in a Catalog
Edit items in a catalogue manually
Edit Availability and Prices of Items in a Data Feed
Delete Items From a Catalog
Archive Items in a Catalog
Update a Data Feed for a Catalog
Manage Variants in Your Catalog
Delete a Catalog
Best practices for a high quality catalogue
Create a Set of Items in a Catalog
Best Practices for Managing Sets in a Catalog
Create a Country or Language Feed to Localize Your Catalog
Upload a Country or Language Feed to Localize Your Catalog
Managing Country and Language Feeds in Your Catalog
Data Feed Fields and Specifications for Catalogues
About data feed rules for catalogues
Product Title Specifications for Catalogues
Product image specifications for catalogues
Product description specifications for catalogues
About product category for catalogue items
About microdata tags for catalogues
About catalogue eligibility for Facebook Shops
About order Fulfilment in Commerce Manager
Find and Manage Orders
Mark orders as dispatched in Commerce Manager
Create delivery labels
Cancel Orders
Contact Customers
Payouts
Financial Reports and Tax Forms
Tax Setting
State Tax Registration Numbers
Cash Reconciliation Reports
Sales Tax Reports
Post-purchase Support
Disputes and Claims
Facebook Purchase Protection Policies
Returns
Accept or Close Returns
Dispatching Orders
Refund Orders
Chargebacks
Contact Support
Create Returns Order
Account Health
Insights
Instagram Analytics
Instagram Shopping Posts
Instagram Shopping Stories
Creating Reels
Live Shopping on Instagram
Create Instagram Shopping Ads
6/10/2022
course created date
6/16/2022
course indexed date