Sales Meetings - Essential B2B Sales Skills & Selling Tools!
Convert Short B2B Sales Meetings Into Exciting Opportunities!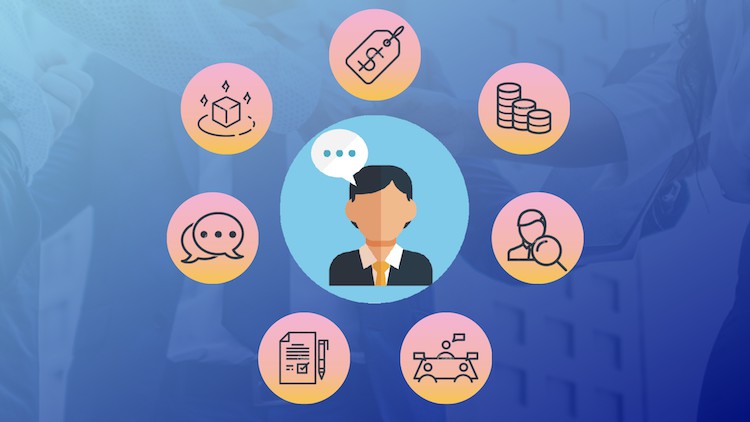 What you will learn
How to target the right people at the right companies.
How to discover unique selling points and value proposition of your product or service.
How to prepare for the meeting, step by step guide how to maximise time with your prospect.
How to set uo your meeting objectives.
How to react to objections and handle them like a seasoned pro.
Use tools to focus on most important things during your sales process.
Description
Let's help kids overcome their mental issues related to Covid19. All the profits from this course will go directly to Irish Youth Foundation that is focusing on helping kids that are facing problems and challenges related to Coronavirus.
If you feel this is something you would like to contribute, please sign up.
Improving Lives Through Learning!
---
Are you a salesperson, business developer or an entrepreneur?
Do you want to become more successful and bring more sales to your organisation?
Would you rather say that your current results are not really consistent enough?
If you want to start bringing consistent business results and drive your business goals to the next level you came to the right place.
By enrolling this course you will gain new skills and knowledge that will enable you to:
Gain new customers, better customers, the right customers;

Save a ton of time while doing this.

Succeed more and earn more.
I would like to tell you right off the bat that this course is a perfect fit for you if:
You offer products and services and you would like to better handle your sales meetings

Customer objections are giving you a headache and you would like to address them better

Your prospects lean towards your competitors offers too often

You have tough times to figure out what your prospects really want from you

You spend way too much time on wrong prospects and you want to verify them better

You still looking for the right balance between enough amount of details about your products and features during your calls and meetings

You often receive no answer after you submit your offer

You want to find out the best practices for Sales Meetings that will bring you closer to Closed Won Opportunity.
On the other hand, you should skip this course if you:
Sell of the shelf products and you do not customise your approach towards customers

You have a ton of great customers that contribute to your chunky paycheck every month

You already have a winning Sales Meeting process that always works

You are a successful person that brings consistent sales results!
I have designed this course to deliver bite sized content in just the right chunks for your convenience.
Thanks to this online course you will be able to gain new customers and save a lot of time while reaching out. I will share with you my process on how to approach sales meetings to maximise your chances to succeed.
Check out other preview videos to find out if this is the right material for you, but I am certain you will like it.
See you in the first lecture!
Content
Welcome
Promotional Video
Course Introduction
Course Overview - What To Expect
Preparations
Preparations - About This Section
Value Proposition
Know Your Product
Customer Persona
Prospecting
Preparations - Check Your Knowledge
Before The Meeting
Before The Meeting - About This Section
Research The Company
Research People That You Meet
Meeting Agenda Planning
Plan Your Questions
10 Seconds Before Your Call
Outreach Process
Before The Meeting - Check Your Knowledge
The Meeting
The Meeting - About This Section
The Speed Backlash
Be Indispensable
Objection Handling
Enaging Discussion
We Just Clicked!
Follow Up
During The Meeting - Test Your Knowledge
Bonus Section
Bonus1: Ask For Close (Closing Techniques)
What Is Next?
Reviews
I would recommend this course. I believe Pawel has a strong knowledge of the topic at hand and covers some great point on how to get the most out of your sales conversations. Looking forward to seeing more courses!
Pawel is a clear and articulate instructor that sets realistic, concrete expectations about the course, and delivers with an approachable, practical experience grounded curriculum. Really excited to continue with the course and put these strategies and tactics to work!
Great course! Fundament of having great sales meetings. My own experience suggests that there could more topics addressed but I am sure that Pawel will develop this course and fill in the gaps. Amazing work!
Charts
Price
Rating
Enrollment distribution
Comidoc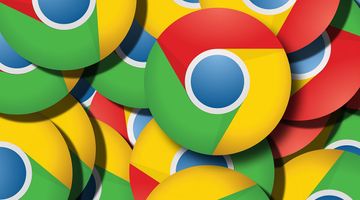 Want FREE online courses ? Our CHROME extension lists Udemy freebies in realtime !
Free
Refurb

Notre nouveau site qui scanne en temps reel les prix sur Amazon Warehouse (FR)
> 40% reduction sur le prix initial
11/7/2020
course created date
11/21/2020
course indexed date