BRANDING MASTERY - How to build up an amazing Personal Brand
Position yourself as The Authority in your field. Make the First Impression that builds your Reputation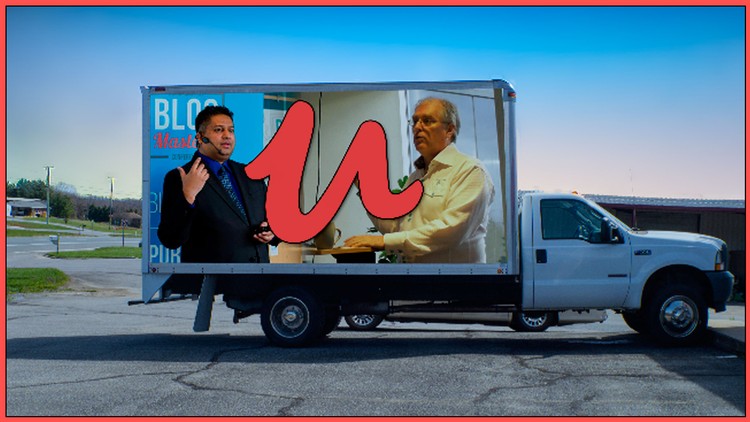 What you will learn
Make their brand well known
Understand how to position their brand
Description
"Personal Branding" refers to establishing and promoting what you stand for, who you are and who should work with you. Your personal brand is the unique combination of skills and experiences that make you unique, in demand and the ideal choice for your ideal client or customer. Effective personal branding will differentiate you from other professionals in your field.
Entrepreneurs with a powerful personal brand are paid significantly more.
When it comes to building a personal brand, some people think the process is too time consuming, or not that important. Yes - you will have to devote time and energy into branding yourself effectively. Do you want to be known as the leader in your field, or the person who posts cat videos?

But the idea that building a personal brand is unimportant is just not true, and here's why: People Google You All the Time!
So whether you want a personal brand or not, you have one. The question is: "Is the Personal Brand you have, the one you want?"
If you have not paid any attention to your branding, then it likely is NOT.
In this course, Scott Paton and Ricky Shetty share how they developed their personal brands as they travel around the world.
You'll discover:
How to build your brand

What your Niche is

How to market your brand

Connect with your Tribe

The power of email marketing to build your brand

Why Social Media is so powerful

Real Life Case Studies

And much more...
There has never been a better time to use your personal brand to grow your business.
Enrol today! You'll be happier and wealthier!
Content
Introduction
Introduction to PERSONAL BRANDING
WHAT IS PERSONAL BRANDING?
WHY IS PERSONAL BRANDING IMPORTANT?
BUILDING YOUR BRAND
Creating Your Mission, Vision, Values
Figuring our what your Niche is and who your Avatar Is
MARKETING YOUR BRAND
Email Marketing
Social Media and Connecting With Your Tribe
Blogging, Podcasting and YouTube
CASE STUDIES
RickyShetty.com
DaddyBlogger.com
DigitalNomadMastery.com
Scott Paton
Conclusions
Wrap Up
[Bonus]
Reviews
my personal experience on branding is to have a vision and missing on marketing my product or services.and also channel my niche and avatar
It was a real eye opener, before I took this course I thought I knew something on branding but I after I took this course I immediately realized i knew nothing and I started feeling like an expert in branding! Seriously. I really want to say a big thank you to Ricky Shetty and Scott Paton for the amazing lecture they've given to me. Thank you so much!
Coupons
| Submit by | Date | Coupon Code | Discount | Emitted/Used | Status |
| --- | --- | --- | --- | --- | --- |
| Lee Jia Cheng | 1/2/2020 | DF7960DD68230100F8DF | 100% OFF | | expired |
| Lee Jia Cheng | 3/24/2020 | MARCH26BRANDING | 100% OFF | 40000/437 | expired |
| - | 7/13/2020 | BMHPBEXPJULY162020 | 100% OFF | 40000/3080 | expired |
| Angelcrc Seven | 12/10/2020 | BMHTBEXPDEC132020 | 100% OFF | 40000/987 | expired |
| - | 1/15/2021 | BMHBUEXPJAN172021 | 100% OFF | 40000/9041 | expired |
| - | 6/23/2021 | BMHBUEXPJUNE252021 | 100% OFF | 40000/5529 | expired |
| Angelcrc Seven | 11/23/2021 | BMHTBEXPNOV272021 | 100% OFF | 1000/994 | expired |
7/2/2018
course created date
11/20/2019
course indexed date