Meditation Course
Learn different meditation techniques and establish a regular meditation practice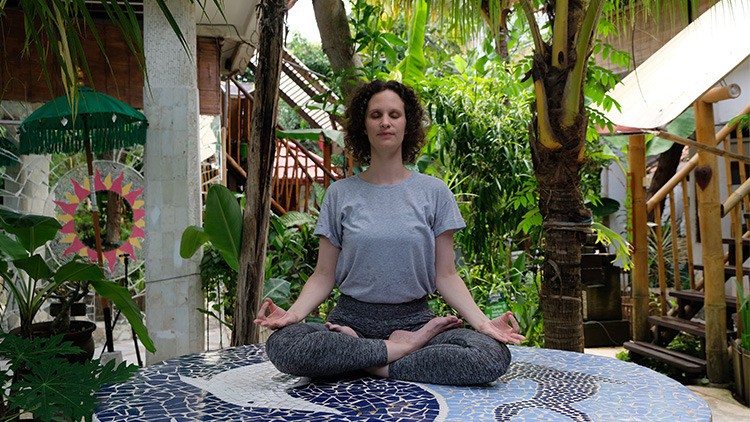 What you will learn
Definition of Meditation
Basic Techniques of Meditation
12 Steps of Meditation
Food that supports meditation practice
Benefits of Meditation
Mindfulness
Mindfulness practices
Mindfulness in Buddhism
Four Foundations of Mindfulness in Buddhism
Ideal Place and Time for Meditation
17 Different Types of Meditation like:
Basic beginner's meditation
Zazen
Qigong
Mindfulness
Loving-Kindness
Chakra Meditation
Gazing meditation
Third Eye meditation
Kundalini meditation
Nada Yoga Meditation
Self-inquiry
Tantra Meditation
Taoist Emptiness Meditation
Vipassana
Mantra Meditation
Guided Meditation
Body Scan Meditation
Guided Meditation for Setting Yourself Free
Guided Meditation for Building Focus
Guided Meditation for Positivity
Guided Meditation for Anxiety
Guided Meditation for Depression
Guided Meditation for Insomnia
Guided Meditation for Anger
Guided Meditation for Self-Compassion
Description
Meditation is a practice to establish awareness and achieve a mentally clear and emotionally calm state.
This is done by focusing the mind on one object – concentration.
Concentration, also called dharana is the training of the mind and the beginning of meditation. Dharana is about finding a single point to put your focus on and as soon as you realize the mind wanders away bringing it back to the initial object of concentration. The mind is running, you bring it back, the mind is running, you bring it back... again and again.
It is like taming a monkey, once tamed it will listen to you and at that point you are meditating. Until then you are training yourself to meditate.
This course gives you the possibility to start your training.
Start today to train your mind and become its master.
In this meditation course we offer various concentration techniques that will help you to finally reach a state of meditation. You can try out different practices and find out which ones suit you best.
Apart from that we are giving you some background information about different techniques like loving-kindness, chakra, gazing, kundalini and nada meditation. You will learn more about mindfulness and its origin in Buddhism, the benefits of a regular meditation practice and food choices that can support your practice.
We also included several guided meditation, like meditation for anxiety, meditation for insomnia and meditation for anger management.
Let's meditate together and explore this powerful practice to free your mind.
Content
Introduction
Meditation Introduction
Basic Techniques of Meditation
12 Steps of Meditation
Benefits of Meditation and beneficial food for Meditation
Mindfulness
Different Meditation Techniques
Basic beginner's meditation
Zazen
Qigong
Mindfulness
Loving-Kindness
Chakra Meditation
Gazing meditation
Third Eye meditation
Kundalini meditation
Nada Yoga Meditation
Self-inquiry
Tantra Meditation
Taoist Emptiness meditation
Vipassana
Mantra Meditation
Guided Meditation
Japa Meditation
Guided Meditation Practices
Guided Meditation for Setting Yourself Free
Guided Meditation for Building Focus
Guided Meditation for Positivity
Guided Meditation for Anxiety
Guided Meditation for Depression
Guided Meditation for Insomnia
Guided Meditation for Anger
Guided Meditation for Self-Compassion
11/22/2021
course created date
1/28/2023
course indexed date