Lumion Realistic Rendering Tutorial For Beginners/Experts
Step by step detailed instructions on how to produce a realistic rendering using Lumion.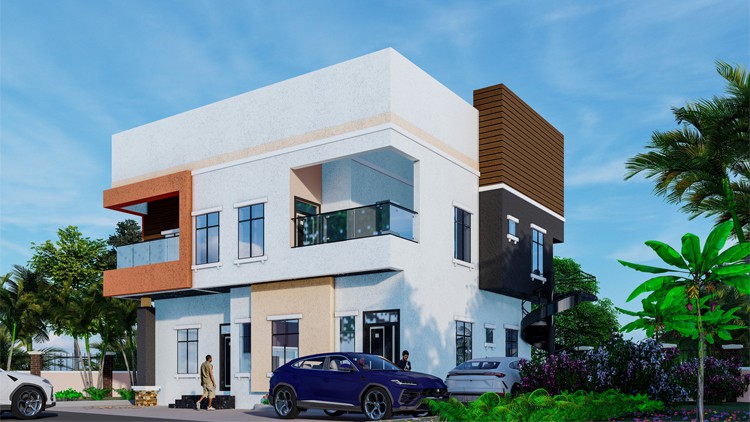 What you will learn
How to Export from Revit, Sketchup, 3DS Max to Lumion
How to add landscaping elements, materials, rendering settings in Lumion. You will have access to download my Lumion file and practice to get the exact result.
How to save and reuse rendering settings and material setting in Lumion. You will have access to download my rendering settings
How to Produce 3D animation using Lumion
Post Rendering work using Photoshop
You will learn the easiest method to place light and other models in Lumion
You will learn and master Live synchronization from Revit. Should there be any correction, how to easily update it from Revit and see instant effect in Lumion
You will learn how to Lumion tools and how to move around in Lumion with ease.
Description
I am a Lumion user expert. I have produced hundreds of high-quality renderings for numerous clients of mine.
I also produce highly engaging and interesting 3D animation and virtual tour that appeals to property hunters to help my client sell his property even before construction.
I used to be a learner like you, initially, I struggled to get high-quality rendering settings.
They rendering settings in lumion are a bit complicated stuff so to hit that sweet spot where you get a visually pleasing rendering, might take you years of testing different rendering settings.
But having me as your tutor makes the whole thing easier for you. Because you simply download one of my best rendering settings which I am going to provide for all my students.
It took me months of testing different rendering settings before arriving at the right rendering settings. Why would you go through all that stress again?
You can simply leverage on my years of practice and simply have a smooth ride.
In addition to rendering settings placing lights and other models at the exact point, you want them to be can take a lot of time if you have not learned my easy method of placing lights and other models in Lumion.
Using Lumion is very interesting if you have someone to guide you through but if you want to figure out things yourself, it might take you years to master this amazing software.
Content
Introduction
How to Export Model From Revit To Lumion
How to export model from Sketchup to Lumion
The Easiest way to place light in Lumion
How to Export Models From Revit to 3ds Max and To Lumion
How to apply materials in Lumion
8/9/2021
course created date
8/16/2021
course indexed date