Adobe Acrobat DC | Basics Guide
Everything you need to know about Basic Acrobat DC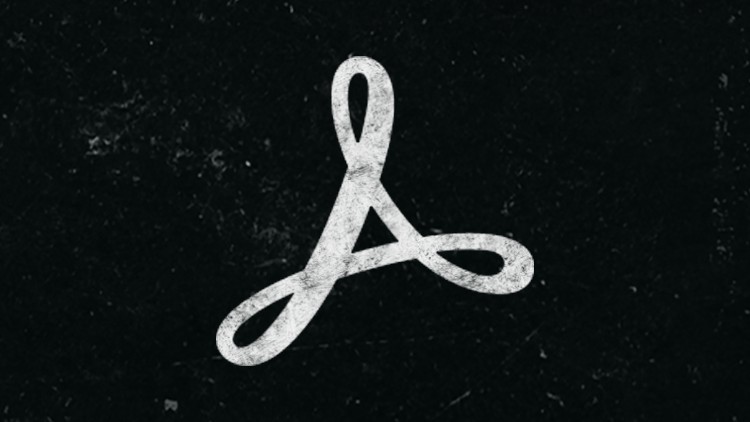 What you will learn
Setup Creative Cloud Account
Download & Install Creative Cloud App
Download & Install Acrobat DC
Learn Acrobat DC Interface and Tools
Welcome Page
File Menu
Edit Menu
View Menu
Window Menu
Help Menu
Tools
Description
Have you always wanted to learn Adobe Acrobat DC but don't know where to start?
Would you like to make amazing PDF's and bring your ideas to life?
Then Adobe Acrobat DC Basics is for you!
Hi, I'm your instructor Josh Werner and I'll be leading you through this course.
Adobe Acrobat DC is an in-demand skill in 2022.
The course begins with the basics.
I'll take you through everything you need to know to start learn the Basics of Adobe Acrobat DC.
You'll learn all the fundamentals of Adobe Acrobat DC.
This is great for students starting out that want to learn Adobe Acrobat DC.
There are no requirements necessary to enroll I only ask that you come open minded and ready to learn
Feel Free to look through the course description and checkout some of my preview videos
Here is what you will Learn:
01. Introduction
01. Overview
02. Adobe Creative Cloud
02. Overview
03. Setup Account
04. Download Creative Cloud App
05. Install Creative Cloud App
06. Summary
03. Sidebar Menu
07. Overview
08. Recent
09. Starred
10. All Files
11. Scans
12. Shared by you
13. Shared by others
14. My Computer
15. Add an Account
16. Summary
04. Main Menu
17. Overview
18. File
19. Edit
20. View
21. Sign
22. Window
23. Help
24. Summary
05. Tools
25. Overview
26. Create & Edit
27. Forms & Signatures
28. Share & Review
29. Protect & Standardize
30. Customize
31. Summary
06. Conclusion
32. Summary
So what are you waiting for? I look forward to going through course with you I'll see you inside!
Content
Creative Cloud
Setup Account & Download
Install Creative Cloud
Install Acrobat DC
Acrobat DC
Welcome Page
File Menu
Edit Menu
View Menu
Window Menu
Help Menu
Tools
Conclusion
What's Next
Bonus Lecture
Reviews
This Course is best for only beginners, who do not know about adobe Acrobat DC not for intermediate or pro but thanks to make this course. Thank you.
Prateeksha
September 1, 2022
I'm not from tech background, so it helped me a lot with the basics. Thank you for such detailed course. Looking forward to more such videos. Thanks again!
Not much advice, mainly clicking the menus and reading off screen. Anyone with a minimum amount of windows use could do what was delivered on their own.
sorry, but I can read the content and I don't want someone to do that for me. you are reading the content not explaining anything
Keinerlei Informationsgehalt. Habe den Kurs nicht zu Ende geschaut. Zum Glück war er gratis, schade für die, die Geld dafür bezahlt haben.
Coupons
| Submit by | Date | Coupon Code | Discount | Emitted/Used | Status |
| --- | --- | --- | --- | --- | --- |
| - | 12/2/2019 | LTFREE | 100% OFF | | expired |
| - | 12/12/2019 | FREELT | 100% OFF | | expired |
| Lee Jia Cheng | 1/4/2020 | NEW2020 | 100% OFF | | expired |
| Lee Jia Cheng | 1/31/2020 | TRY89FREE | 100% OFF | | expired |
| Lee Jia Cheng | 2/3/2020 | TRY89FREE2 | 100% OFF | | expired |
| Lee Jia Cheng | 2/8/2020 | TRY89FREE3 | 100% OFF | | expired |
| Lee Jia Cheng | 2/16/2020 | TRY75FREE | 100% OFF | | expired |
| Lee Jia Cheng | 3/1/2020 | TRY109FREE | 100% OFF | | expired |
| Lee Jia Cheng | 3/4/2020 | TRY109FREE2 | 100% OFF | | expired |
| Lee Jia Cheng | 3/27/2020 | TRY40FREE2 | 100% OFF | 40000/1872 | expired |
| - | 11/22/2021 | TRY100FREE112103 | 100% OFF | 100/17 | expired |
| - | 12/7/2021 | TRY100FREE122101 | 100% OFF | 100/35 | expired |
| - | 12/26/2021 | TRY100FREE122105 | 100% OFF | 100/77 | expired |
| - | 12/31/2021 | TRY100FREE122106 | 100% OFF | 100/46 | expired |
| - | 1/26/2022 | TRY100FREE12201 | 100% OFF | 100/95 | expired |
| - | 1/26/2022 | TRY100FREE12202 | 100% OFF | 100/97 | expired |
| - | 1/26/2022 | TRY100FREE12203 | 100% OFF | 100/65 | expired |
| - | 2/11/2022 | TRY100FREE22101 | 100% OFF | 100/6 | expired |
| - | 7/24/2022 | TRY100072201 | 100% OFF | 1000/942 | expired |
| - | 7/27/2022 | TRY100072202 | 100% OFF | 1000/910 | expired |
| - | 8/1/2022 | TRY100072203 | 100% OFF | 1000/82 | expired |
| - | 8/11/2022 | TRY1000FREE82201 | 100% OFF | 1000/934 | expired |
| - | 8/31/2022 | TRY1000FREE82203 | 100% OFF | 1000/81 | expired |
| - | 8/31/2022 | TRY1000FREE82202 | 100% OFF | 1000/233 | expired |
| - | 11/17/2022 | TRYFREE1000112203 | 100% OFF | 1000/892 | expired |
| - | 11/25/2022 | TRYFREE1000112216 | 100% OFF | 1000/433 | expired |
| - | 1/27/2023 | TRY1000FREE012303 | 100% OFF | 1000/967 | expired |
| - | 2/1/2023 | TRYFREE123G1SET2 | 100% OFF | 1000/929 | expired |
| - | 2/9/2023 | FREE223G1S1 | 100% OFF | 1000/661 | expired |
| - | 2/20/2023 | FREE223G1S3 | 100% OFF | 1000/639 | expired |
Charts
Price
Rating
Enrollment distribution
10/15/2019
course created date
10/18/2019
course indexed date