Voice Training - Vocal Coaching for Effective Leadership
7 Minutes a Day to Communication Mastery with Proven Voice Training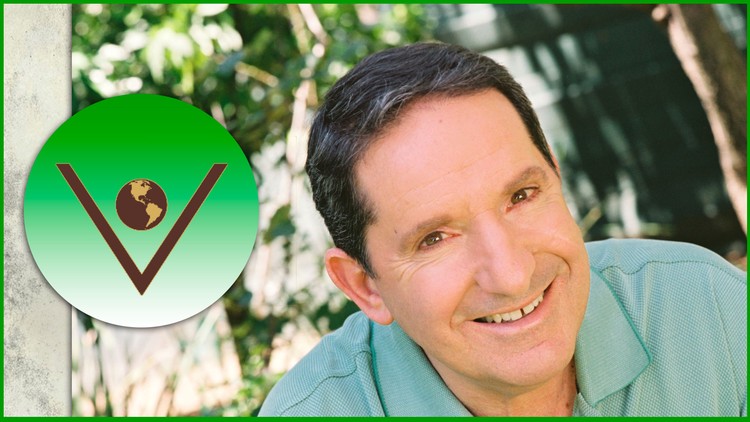 What you will learn
Improved ability to influence your tribe or audience
Understand how to improve the impact of your voice
Description
Communicate like a LEADER.
Research proves that the greatest impact speakers have in any conversation comes not only from the words they say but from the sound of their voices. In other words, it is not just the message but the messenger that matters.
No one has a better grasp of this fact--and how to leverage it to your benefit--than Arthur Samuel Joseph, one of the world's leading communication strategists and the creator of the Vocal Awareness Method. Joseph's client list is a who's who of world-famous celebrities--including Sean Connery, Angelina Jolie, Pierce Brosnan, Earvin "Magic" Johnson, Emmitt Smith, and Arnold Schwarzenegger. He has trained broadcasters and executives at the NFL Network, NBA, MLB, ESPN, Fox, and NBC, as well as business leaders at Deloitte, Ernst & Young, Disney, Toyota, Ritz-Carlton, and the Federal Reserve Bank, among others.
In Vocal Leadership, Joseph shares all his secrets to Communication Mastery with you.
Voice Training provides proven techniques and daily exercises to help you develop a commanding voice and presence, and improve vocal quality, mental acuity, body language, and self-esteem to dramatically increase your influence. Joseph takes you step-by-step through the process of becoming an effective and powerful speaker by providing insight into:
Breathing techniques

Vocal warm-ups

Vocal projection

Appropriate tempo

Body language

Verbal and nonverbal expression

Effective storytelling
You'll learn how to be in mastery in every conversation, public address, and personal encounter--and how to be tactical and strategic when necessary, earnest and caring when appropriate, and, above all, authentic in every communication.
Whether you're delivering a sales presentation to a group of five or giving a shareholders speech to an audience of hundreds, the way you communicate is the difference between success and failure as a leader.
"When we own our Voice, we own our power," Joseph writes. Vocal Leadership gives you the tools to discover your unique voice and use it strategically to empower yourself and others to success.
PRAISE FOR VOCAL LEADERSHIP:
"The Vocal Awareness Method is a powerful tool that will ensure your voice as a leader, innovator, or captain of industry is resounding." -- HERVE HUMLER, President and COO, Ritz-Carlton Hotel Company
"Arthur Joseph enables individuals to unleash their unique, inner strength and achieve empowerment through voice!"-- CHERITA MCINTYE, PhD, Director of Executive Learning, ESPN
Enroll today!
Content
Introduction
Introduction
Why Vocal Leadership is so Important. Voice is Power
Who is Arthur Samuel Joseph?
Vocal Leadership
Key Axioms
168 Hours
The Five Pillars of Vocal Awareness
Visceral Language Symbols
Leadership Excellence/Leadership Acrostic
Body Language
Body Language
The Eyes are the Window to the Soul
On the Phone
Final Performance Tips
Storytelling
Storytelling
Transformative Stories
Working with Superstars
Reviews
The course has a few very useful ideas for improving your voice. However there is lots of unnecessary talking about the subject that gets in the way of the exercises. More demonstration would have helped. Also, the end part of the course is just self promotion and celebrity name dropping, which is not relevant to the teaching at all.
Telling me that he assumes that I have been through his vocal awareness course was a little disappointing. There were no examples on HOW to do the conscious loving breath, stature.
This feels more like self promotion rather than a course. Although it is very short I still didn't get that feeling that it was worth carefully following.
All is just a disappointment. He said too much about the things can learn from this course, however. During the course, he just said time after time about his books and just phrases that help people on motivation them apply to learn more about vocal leadership via his course. I'm really disappointed and never learn anything about this guy, Arthur Joseph. If you're looking for a practical course on vocal, never buy this course.
This is my second course from this instructor and I have enjoyed and have learned from both. I highly recommend this instructor's courses to anyone that has interest in improving their effectiveness speaking to and in front of others. For some reason, the video in this latest course was lower quality than the first one I took and there are times when there is digital noise and skipping. Other than that, which is a minimal distraction, the course is excellent.
From this singer you can learn a lot about your voice and how you can use your whole body to enhance your communication. But not from this course: it's essentially a sales pitch for his other courses not (yet?) on Udemy. Much about the "what" and very few "how". He reads from his books en tells how wonderful he is. This is a talking head course. The sound quality is not great and the teacher often drops the last word of the sentence making it difficult to hear what he says. He talks a lot about excellence but this course is not. It should be a free course but even then the question remains if it is worth your time.
Teacher has a vast experience in voice coaching, so he may spare with us a lot from his experience por a mere nominal payment, which I believe it´s awesome!
Coupons
| Submit by | Date | Coupon Code | Discount | Emitted/Used | Status |
| --- | --- | --- | --- | --- | --- |
| - | 1/19/2020 | 4F18C1978BA5F36743AE | 100% OFF | | expired |
| Lee Jia Cheng | 3/31/2020 | EXPIRESAPRIL2VT | 100% OFF | 40000/1384 | expired |
| Angelcrc Seven | 6/29/2020 | VTVCELEXPJULY022020 | 100% OFF | 40000/2610 | expired |
12/18/2017
course created date
7/18/2019
course indexed date