Java Tutorial for Complete Beginners
Learn to program using the Java programming language
Programming Languages
category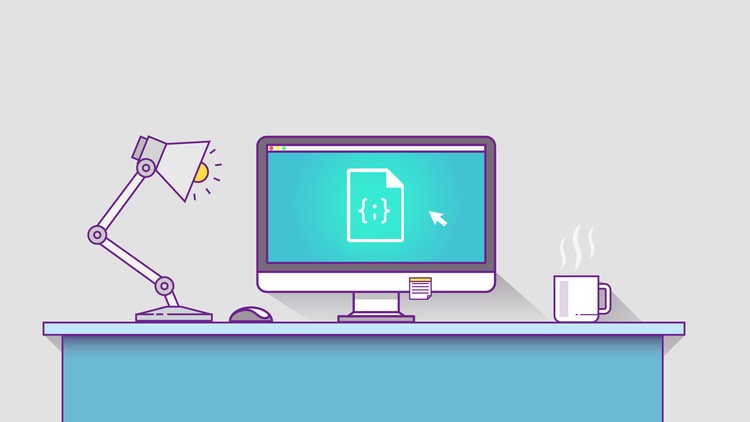 Description
Learn to program in the Java programming language. This course assumes no prior programming knowledge, just a desire to learn to program.
Content
Introduction
Introduction and Installation
What Java Is and How It Works
Getting a Job and What to Study After Completing Basic Java
How To Get The Most Out Of This Course
Programming Core Java
A Hello World Program
Using Variables
Strings: Working With Text
While Loops
For Loops
"If"
Getting User Input
Do ... While
Switch
Arrays
Arrays of Strings
Multi-Dimensional Arrays
Classes and Objects
Methods
Getters and Return Values
Method Parameters
Setters and "this"
Constructors
Static (and Final)
String Builder and String Formatting
The toString Method
Inheritance
Packages
Interfaces
Public, Private, Protected
Polymorphism
Encapsulation and the API Docs
Casting Numerical Values
Upcasting and Downcasting
Using Generics
Generics and Wildcards
Anonymous Classes
Reading Files Using Scanner
Handling Exceptions
Multiple Exceptions
Runtime vs. Checked Exceptions
Abstract Classes
Reading Files With File Reader
Try-With-Resources
Creating and Writing Text Files
The Equals Method
Inner Classes
Enum Types: Basic and Advanced Usage
Recursion: A Useful Trick Up Your Sleeve
Serialization: Saving Objects to Files
Serializing Arrays
The Transient Keyword and More Serialization
Passing by Value
The Java Collections Framework
ArrayList: Arrays the Easy Way
Linked Lists
HashMap: Retrieving Objects via a Key
Sorted Maps
Sets
Using Custom Objects in Sets and as Keys in Maps
Sorting Lists
Natural Ordering
Queues
Using Iterators
Implementing Iterable
Deciding Which Collection to Use
Complex Data Structures
Appendix
Eclipse Shortcuts
Getting a Job Extended Version: What you need, a strategy for finding work, and my story.
Ten Tips for Improving Your Coding
Debugging in Eclipse
What's New In Java 8?
Lambda Expressions
Tests
Basic Java Programming: Test Your Knowledge
More ...
Recommended Books
Reviews
The practical knowledge in the course is good. It is good for begginners, but a little more theory part would have been better.
Getting started was a little difficult. He instructed us what to download but not how to set the programs
It is not smart/professional to give the same name for al classes and projects. Some topics regarding loops were rejected by eclipse immediately to the point that the program colapsed several times. The instruction this course do not run as shown on current java/eclipse 2023. Please, do not waist your time with this course!
the course is good or will say nice but need more problem statements for each topic so anyone can practice and understand it more effectively.2nd thing is you can explain the other scenarios of the particular topic as well
Getting errors trying to follow his instructions but don't seen any place that deals with beginners getting errors, VERY FRUSTRATING!!!!!!!!!!
Abandoned. I was happy at the beginning. However, most of the webs shared in this course since section 6 are broken. This is worse because they link to the teacher's main webpage, which doesn't care about this course since 7 years ago. I hope that his paid courses will be updated
First of all, the narrator talks very slowly and unclearly, and he advertises himself way too much. Second of all, he barely explains any of the things that he puts into Eclipse. Plus, the first 4 videos were unnecessary, and I fell asleep while trying to watch those 4 videos.
it is really useful, yet, may be it is because I am new, I do not really get the hang of it at the moment
A introdução sobre as ferramentas necessarias para desenvolver codigo em java é feita de uma forma simples e objectiva. A explicação sobre como o codigo java funciona nos bastiadores é interessante no sentido em que explica de uma forma resumida como é que o codigo passa do formato humano para o formato maquina.
This is a wonderful course for beginners to advance . very helpful for the students who are doing this course.
I like the way John has such a laid back attitude for teaching. It makes learning easier. Sometimes he adds a bit too much code to a program that's already pretty intertwined, but for the most part I did well through all of the lessons.
Der Tutor erklärt wirklich sehr gut. Ich habe endlich Zusammenhänge begriffen, die ich bislang nicht verstanden hatte. Sehr empfehlenswert!
Everything in this course is explained in such an easy manner that even someone with no coding background can grasp all the concepts.
need to re record the whole thing with WAY BIGGER FONT. I can barely read what youre typing on the screen and im working on a 24" monitor
First 5 Star course I have come across. While others are good, this presenter more than others takes a DEEP DIVE and really exposes the fundamentals of core concepts in an understandable, clear, and relatable way. BEST presenter BY FAR in the ability to line up core concepts like dominoes, and then make them fall with comprehension of how all the pieces fit. Absurdly highly recommended.
Charts
Price
Rating
Enrollment distribution
9/15/2012
course created date
5/13/2019
course indexed date