Introduction to Solution Focused Therapy
Learn Solution Focused Therapy To Empower Clients & Improve Outcomes | Ideal For Social Workers, Coaches & Therapists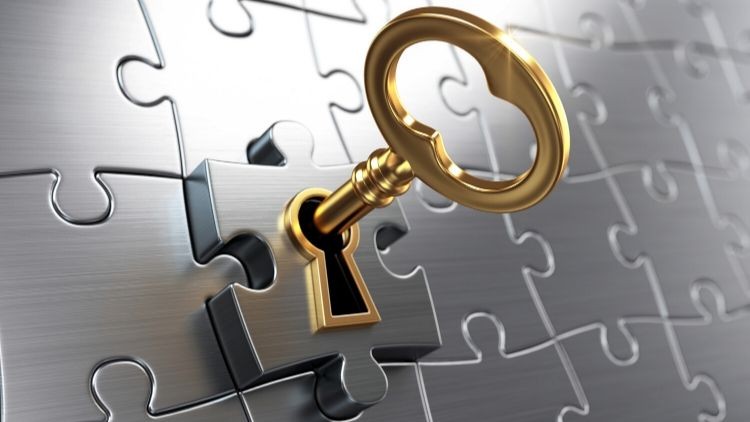 What you will learn
You will be able to identify how to move a situation on towards a successful conclusion
How to identify what is working well in relation to a problem
How to identify what needs to happen for a client to move on or overcome problems
How to identify what clients want, rather than focusing on what clients don't want
How to measure outcomes so that you can track progress, evidence-base your work and achieve quicker results
Description
This course on an 'Introduction To Solution Focused Therapy' is taught over a number of video lectures. There is also a solution focused therapy demonstration and annotated transcript of the solution focused therapy session.
The course explores and includes:
The solution focused approach

Why the approach is useful

Many of the main solution focused techniques

Examples of solution focused sentences

Recommended reading list

Structuring Solution Focused Sessions

An article outlining the effectiveness of using a solution focused approach

PDF of a PowerPoint of the course content

Solution Focused Therapy Session Audio Demonstration

Annotated Transcript of the Solution Focused Therapy Session Demonstration (Explaining what the therapist is doing, what techniques are being used, and why the therapist is doing what they are doing)
The course is made up of video lectures, audio tracks, PDF documents and additional text. The course can be completed in about three hours, but if you read through everything, listen to the demonstration and do additional study and recapping it can take longer.
The solution focused therapy course is structured to take you on a journey from how the solution focused approach developed, then giving you an overview and starting from the bigger picture, before narrowing in on why it is useful to use a solution focused approach and the key benefits of using a solution focused approach, and then into solution focused techniques like looking for exceptions to the problem, establishing what people really want and where the client is in relation to what they want to achieve/how close are they to the goal already and what are they already doing towards that goal.
You will learn how to evidence your work, by gathering information on how successful you are, which is invaluable in the current climate of expectation that everyone works in an evidence-based way. And you will learn how to use language and questions to identify client resources, strengths and goals, and help to move clients forwards.
The course is ideal for those that are new to the solution focused approach, as well as those experienced in therapy, NLP or life coaching and related fields that are looking for something to compliment and enhance their skills.
Dan Jones, the course tutor, has had over twenty years of experience with solution focused working and has used the approach in a variety of settings from business leadership, to residential care homes, parent and family work, working with teenagers and children and a wide range of clients with problems ranging from depression, anxiety, PTSD, and confidence issues, to insomnia, addictions and anger problems. He has written a number of books on the topic and had his research on using a solution focused approach to reduce youth crime published in the peer reviewed journal 'Human Givens'.
Content
Introduction
Promo Video/Introduction To The Course
Background Introduction To The Development Of Solution Focused Therapy
Recommended Reading
Solution Focused Therapy
Introduction To Solution Focused Therapy
The Big Picture
Why Use Solution Focused Therapy
Key Benefits Of Using Solution Focused Therapy
Therapeutic Direction In Solution Focused Therapy
Recapping Knowledge 01
Solution Focused Therapy Techniques
Types Of Solution Focused Therapy Techniques
Problem Free Talk
Pre-Session Change
Scaling
Best Hopes
Exceptions
Presuppositions
Recapping Knowledge 02
Additional Learning
Useful Ideas
Examples Of Solution Focused Questions
Structuring A Solution Focused Therapy Session
Solution Focused Therapy Demonstration
Solution Focused Therapy Live Audio Demonstration
Solution Focused Therapy Demonstration Annotated Transcript
Article And Case Study About Using A Solution Focused Approach
Rounding Up
Full Audio From This Course
Overview Slides Of The Whole Introduction To Solution Focused Therapy Course
Summary Of The Course
Sussex Hypnotherapy Centre Certificate
Bonus Lecture: Solution Focused Therapy Demonstration: Weight Loss & Addictions
Reviews
This course gave me the information I needed to know to go to the next level in solution focused brief therapy, well presented, and a great coach
The introduction provides and overview of the history and development of SFT. I am looking forward to the rest of the course.
Clear and concise explanations of techniques. But the gold nugget for me is 'being' linguistically solution focussed instead of 'doing' technically solution-focussed. Thank you, Dan, for teaching this language in a way that resonates my way of being.
Loved the drawings! Made it much easier to just print out the sheets without being bogged down with taking a ton of notes. Presented well. Instructor knew his subject. Easy to follow the lectures and presentations.
Has taken a recording available on e.g. Amazon and added those awful, cliched drawing hands which add nothing to a presentation.
Useful, easy to follow material, with drawings to watch unfolding then helpful summary of content. I appreciated the technical refresh, offered with down to earth examples. Hope to incorporate into my practice. Thanks.
A very interesting course, easy to follow and easy to put in practice. The recording, the material and the video are all very helpful. Thank you!
Really good brief introduction to a brief "solution" orientated theraphy. would really like to see more transcripted and "demostration" with comments as, in the last bonus. So the parts are showed not only told. ;.-) but nice brief and easy to understand
Well done course by Daniel. Clear explained and great easygoing voice and style, thx! Could be a few more samples of sessions though, shorter ones with different ancles.
That's an excellent introduction to SFBT, with many brilliant ideas. It opens the door to applying the approach to different life areas.
This is an excellent introduction to solution focused therapy which is a crucial adjunct to any hypnotherapy, counselling, and coaching training. The course is set out in a logical order, with clearly defined techniques through video footage and downloadable handouts. This is a thoroughly enjoyable course that I highly recommend, which has contributed to my continuing personal and professional development as a counsellor, NLP practitioner and hypnotherapist. Thanks once again Dan.
Only wish it was longer. This is goof stuff and I hope Daniel is working on follow up courses. Cheers
As a general introduction the is OK. Expected more! I was motivated at the beginningof the course ; however, I felt it began to drag as it advanced. Very general.
A worthwhile review of the history of, and an introduction to, Solution Focusing taught by a knowledgeable and credible advocate/participant. Thank you Dan.
This course explain SFT in easy terms. Once you learn the language and skills in here, it is compatible with almost any type of therapy. It moves the problem frame towards a solution frame. I find it very useful and I am thankful that Daniel Jones take the effort to create this course.
3/29/2014
course created date
11/20/2019
course indexed date