Improve Website Leads and Conversions – A Mini Course Combo!
Get clear on your website and increase your leads and create a brilliant landing page that converts.
Digital Marketing
category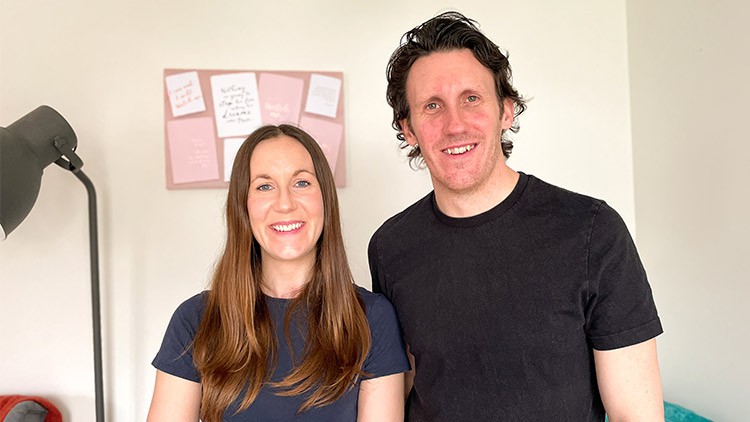 What you will learn
Become clear on who you're aiming your website at
Get clear on the purpose of your website
Understand how to frame your website copy
Gain some insight into best practice for website layout and structure
Understand how to tailor your landing page copy to your ideal client
Understand the best ways to structure a fantastic landing or sales page
Have a clear launch checklist to make sure everything goes smoothly
Description
Your website should be driving leads and sales your way.
Your website should be making people think you are exactly the right person for them to work with or your product is just what they need.
Your website should make it easy for them to get to know you more and take that important step of buying from you.
But not all websites do that.
The websites that achieve this are well planned, the purpose of the website is clear and the content is engaging.
But we know it's really hard to work out what to do on your website to make all of this happen, which is why we have created these two mini-courses and put them together in this bundle for you.
We want to help you see those leads and sales flying in!
The first of these mini-courses, Get Clear on Your Website and Increase Your Leads, will help you to identify who you want to engage with your website, what the purpose of your website is and what action you want your website visitors to take on your website. We will give you some key actions to include in planning your new website or to change on your current website to increase those all important leads.
The second mini-course, Creating a Brilliant Landing Page That Converts, will give you guidance on landing page designs that work, we will help you get your copy right and we will give you some tips for testing the tech process to ensure you aren't left red faced and losing leads.
Content
Get Clear on Your Website and Increase Your Leads
Introduction
Ideal Client and Purpose of Your Website
Top Tips
Creating a Brilliant Landing Page That Converts!
Introduction
Identifying Your Ideal Client or Customer
Getting Your Landing Page Copy Right
The Page Layout for Your Landing Page
Your Launch Checklist
The Next Steps
The Next Steps
Reviews
This was a wonderful course to give some clarity in website creation. Loved learning about how people typically view websites and where key information should be placed.
This course is short and sweet, packed full of great information that is easy to implement. Jude and Chris are very down-to-earth and fantastic instructors to learn from! I highly recommend this mini-course combo.
This is a really informative course, which provides really useful information about planning your website, delivered in an easy-to-understand way, without technical jargon. The workbook that accompanies the course is also really helpful in planning everything out. Highly recommended!
Coupons
| Submit by | Date | Coupon Code | Discount | Emitted/Used | Status |
| --- | --- | --- | --- | --- | --- |
| - | 5/12/2022 | GETLEADS | 100% OFF | 1000/812 | expired |
5/12/2022
course created date
5/12/2022
course indexed date