How to Create a High Performing High Ticket Offer
Making More Money by Selling Less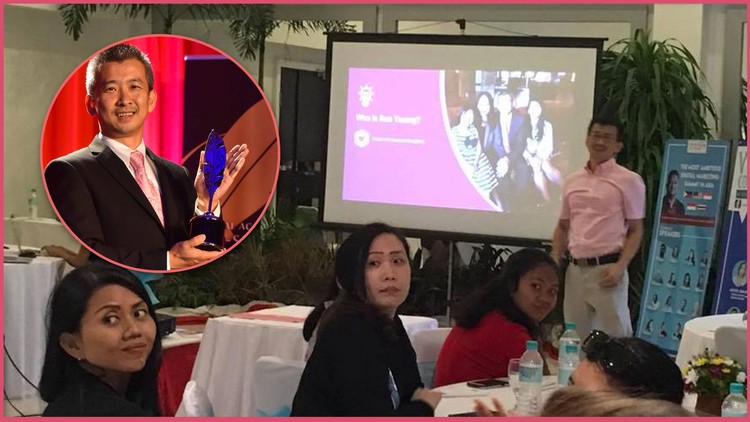 What you will learn
Selling more while working less
Working with less clients so they can free up more time
Increasing their perceived value and influence in the community
Description
In this course you will learn how to create your own high ticket offer from your program, services or products that you sell. A high ticket offer is basically a price that you put on your service and product which is much higher than you normally charge. Now you might ask who the hell would pay me two to three times more than I normally pay for the same service?
Now before I answer that question I would like to give you an idea that may change the way you do business.
If for example (you are a fitness trainer) , I come to you and ask you to train me and give exclusive training time for me only. How much would you charge me for the exclusivity of your time? First of all you would probably have to think about it because you have never done it before, and or nobody has ever ask you this question before so chances are you wouldn't know how to respond. However, After careful consideration you most likely would have given me a biggest dollar amount since you would not have any other clients during the time that you were training me, does that make sense?
Now imagine if you're able to do the same thing with simultaneous clients and offer them similar packages since you don't need to spend the entire day with any single client. Now what would your business look like if you were able to do this? would that I free up more time for you to spend with your family and loved one? Or at least it would increase the income in the magnitude of two to three times maybe even 10 times more than the industry average in your profession. how would your life look like if you're able to do something like this?
This is what I teach entrepreneurs. How to research, discover their target market, market to them, and attract clients effortlessly within their own network.
You will learn:
How to Research Demand

Create Your Niche/Positioning

Create Your Offer

And Much More!
Register Today!
Content
Research Demand
Introduction
First Things First: Find out what you DO know
Finding the Sweet Spot
Finding out what you don't know
Summary
Create Your Niche/Positioning
Analysis Paralysis
The Buck Starts Here
Means to an End
Summary
Create Your Offer
Introduction
Create Options
Price is an Issue in the Absence of Value
Time is Money
[Activity]
Wrap Up
Next Steps
Help your fellow students
[Bonus]
Reviews
Sua is an excellent instructor. I have taken his advice and created my own high end item. I now have a waiting list of high end clients. Use Sua's system. It works.
Coupons
| Submit by | Date | Coupon Code | Discount | Emitted/Used | Status |
| --- | --- | --- | --- | --- | --- |
| - | 5/8/2019 | SPHIGHBHW | 100% OFF | | expired |
| - | 12/5/2019 | 5ED68D45A0E1CC599CB0 | 100% OFF | | expired |
| Lee Jia Cheng | 3/13/2020 | MARCH15HOWTOCREATE | 100% OFF | | expired |
| Angelcrc Seven | 6/29/2020 | HCHPHTOEXPJULY022020 | 100% OFF | 40000/982 | expired |
4/14/2019
course created date
5/8/2019
course indexed date