Home and Office Fitness - Tone up, lose weight, get fit
Workout to exercise videos to help lose weight, tone up and get fit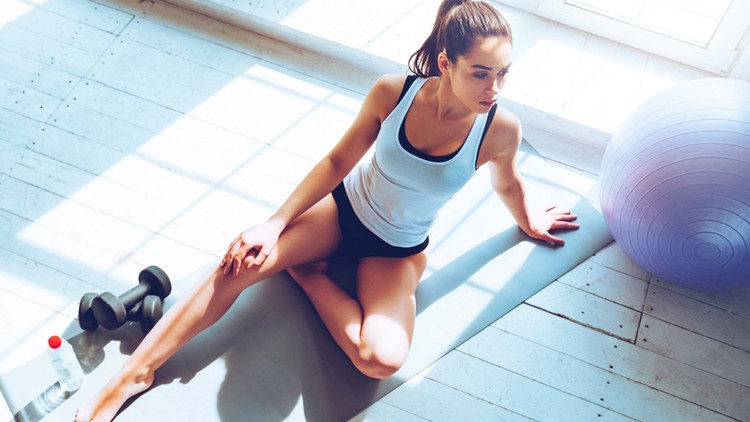 What you will learn
Perform a range of body weight exercises
Perform a range of exercises without the need of special equipment
Know how to perform a variety of stretching exercises
The basics of weight management
The basic requirements of a good diet
Description
Do you work at home or in a office but find it difficult to find the time to exercise?
Are you wanting to lose weight, trim up, build some muscle but having trouble getting to the gym regular?
Perhaps you don't have access to a gym or special equipment? 
Or maybe you have a busy work, social or family life stopping you from getting to the gym?
If any of the above apples to you then this course is for you! This course is designed for the busy desk worker who finds it difficult to leave the desk but would still like to get in shape to be fit and healthy.

Follow along to 10 full body exercise workouts and 5 stretching programs to help burn calories, tone up and get into shape. You don't need any special equipment and can perform these workouts in your working environment.

There are so many benefits for being a fitter and healthier worker. These include:
Being more productive due to increased health (better immune system, less time off)
Reduced stress. Exercising releases dopamine making people happier reducing the chances of burning out.
Better mental capacity. Taking a break to do something unrelated to the work being performed gives the brain a deserved break.
You'll not only have access to instructional exercise videos, you'll also learn about the basics of diet and nutrition too so you'll be equip with the necessary knowledge to eat healthy. 
Working out to the exercise routines provided will help you burn calories, become stronger and feel more engernised. Stretching regularly will help blood flow to the areas that stiffen up when sat at a chair and desk for long periods of time, increasing range of motion and help make muscles flexible, strong, and healthy over time. 
This way you'll be a fitter, healthier and more productive worker.
Content
Welcome and Introduction
Introduction
Workouts
Introduction
Disclaimer
Workout 1
Workout 2
Workout 3
Workout 4
Workout 5
Workout 6
Workout 7
Worktout 8
Stretches
Introduction
Lower back stretches
Neck / Shoulders / Lower Back
Upper body stretches
Food and Nutrition Tips
Introduction
Eating Frequently
Clean Eating
Low Carb Diets
Counting Calories
Not all fats are bad
The Importance of Water
9/10/2017
course created date
4/21/2022
course indexed date