Get Your First SEO Client Using Freelance Sites
Start your digital marketing career by using Freelance sites such as UpWork to get your first marketing client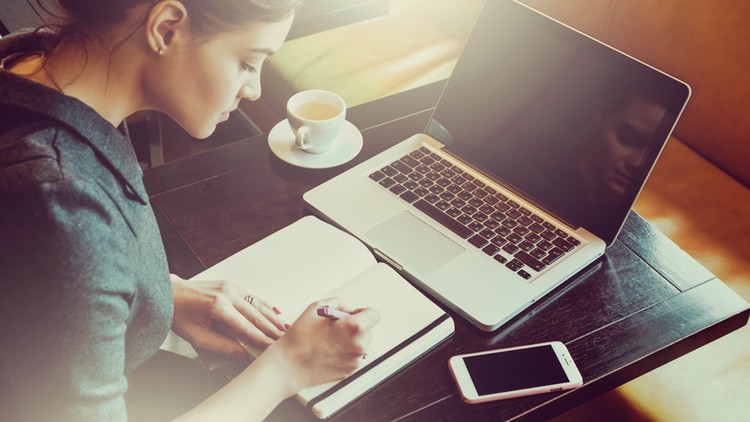 What you will learn
Use freelance sites to land clients
Setup a profile on UpWork
Send proposals that close deals on UpWork
Understand how to stand out from other freelancers
Description
**Last Updated August 2018**
Start Landing SEO Clients With UpWork
People always ask me how I'm managing to land clients on a regular basis. When I tell them UpWork they never believe me, they think it's too competitive or it just flat out does not work. In this free course I'm going to show you a unique proposal method that helps me close clients with ease and helps me stand out from everyone else that uses copy and paste proposal templates. 
What You'll Discover in this 4-Part Course:
Learn how UpWork can be used as a means to start bringing in new SEO clients every week. 
UpWork Profile Optimization 
Learn how to create a high converting UpWork profile that will help you land more jobs on a regular basis.
My 'Secret Proposal Method To Land Clients


Learn how UpWork can be used as a means to start bringing in new SEO clients every week. 

Taking Action & Staying Consistent
You will learn how to take small action steps each and every day to achieve long term success

Student Success Story
"I wanted to say that I had the opportunity to take John's course on Upwork and it was instrumental in my journey with the platform.
I started a digital marketing agency in November 2016 and already begun my journey with online courses after taking his advice in regards to online course creation and syndication - but wasn't sure of the best way to set up an Agency.
Going through this course with the advice he offers on getting starting on Upwork was a pivotal part in landing my first job - which was for $350. This was only 6-8 weeks ago and already I'm on track to have a $2k month.
It's ridiculous. Learn, watch, follow and purchase John's material - I feel like I have gotten to know him through his courses and now as a friend.
He's the real deal!"
-Deepak Shukla
Content
Introduction To This Course
Introduction To UpWork
Building Your UpWork Profile
Building Your UpWork Profile The Right Way
Sending Proposals On UpWork
Sending Proposals On UpWork
Want More Awesome Content From Me?
Real Quick..
Where To Go From Here
What Happens If You Get Your Profile Rejected On UpWork?
A Student Success Story & Quiz
Student Success Story
Test Your UpWork Knowledge
Bonus: How I'm Landing $1000 Clients Every Month
Reviews
The course went over exactly what I thought it would. I did improve my profile and my proposals, taking the things I learned here, and was able to apply them as I worked through the course.
GossipGayXoxoX
July 27, 2019
Excellent delivery, very well spoken and helpful would recommend and was a different take on my usual learning but made it worth it and spoke on a personal and professional basis
It's good, but really strong views about India. Not appropriate for a course like this - kind of offensive. The course can be perfectly well-explained without the example. Details in the course are fine. Looking for something outside of Upwork in the coming sections.
This course is very well set up to give a student a good start on filling out a successful profile to get clients
I got nothing out of this course! This so called course was made purely for the instructors resume benefit on upwork.
The lecture is the basics of Upwork and it helped identify and update the things wrong with my profile
It was a great experience. And I like the success story of Deepak Shukla. Now I know how to take my steps further. I am not sure whether my profile is gonna approved or not but I do know that I will make Upwork approved my profile in time. That's a promise! Thanks John. You did a great job here.
Yes, there is lot's of improvement and learn details and deep and there are very friendly that's why i can understand very easy and there lots of scope to doing a job that's the main positive side
This course offers a solid foundation of SEO strategies, tactics, and tools, presented in a CLEAR and ORDERLY manner. John's presentation style is crisp, confident and no-nonsense, a good match for the topic. I like that the content was based on three large studies from credible sources, providing solid rationale for taking certain SEO steps, and avoiding others.
The course gives a good overview of what Upwork is and how to utilize it. It would be interesting to have a detailed example of a job done through Upwork, showcasing every step from the first contact to payment and rating.
John Shea jumped right to the point. Direct without the fluff. I cannot fault the presentation. I enjoyed it thoroughly. Thank you!
Instructor very authentic. Shared his experience and his views were simple and straightforward. Would take more courses with him
I expected a lot higher quality advice, this was all very generic and not a good approach to creating a quality profile or sending competitive proposals. Creating a profile today with this advice will lead to a rejection from Upwork, I am glad I reviewed other resources first.
Learnt some new ways to work with Upwork I have been trying on Upwork with not much success but this should help
12/20/2017
course created date
11/20/2019
course indexed date