EFT Your Trichotillomania
Advanced Techniques for Dealing with Body Focused Repetitive Behaviours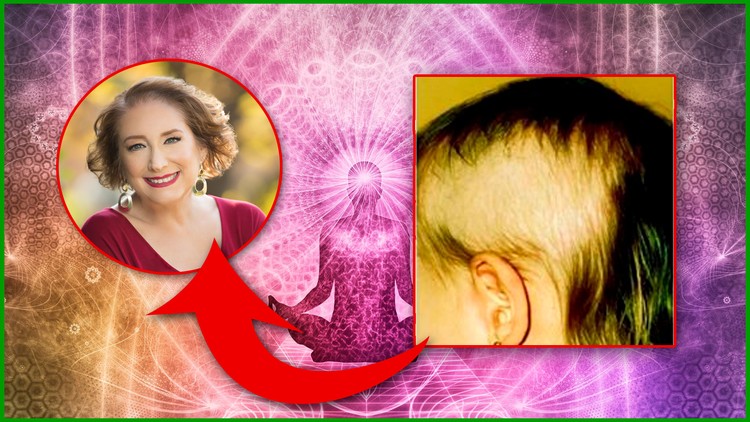 What you will learn
How to use EFT to reduce repetitive behaviours
How to use your Chakras to reduce repetitive behaviours
How to tap out shame and hopelessness.
Description
This course covers what Emotional Freedom Techniques (EFT) and chakras are. How to apply EFT to release resistance to letting go of body focused repetitive behaviors. In truth, your body uses pulling and picking to balance your nervous system and regulate your emotions. You are very skilled at emotional regulation with puling and picking yet body focused repetitive behaviors are causing you the emotional pain of shame, depression, isolation, fear and anger.
You are addicted to BFRBs because they work. It feels great when you are in the zone or trance of pulling and picking.
There is an easier way to calm your amygdala, bring down stress, reduce cortisol, regulate your emotions and reduce the urges.
You will also learn about the Chakra system and how to remove the energy of your pulling site.
To get the most out of this course it is recommended that you take EFT for Hair Pulling and Skin Picking – Level 1 and Chakra Healing.
You will learn:
What are Emotional Freedom Techniques

Set Up and Reminder phrases

Breaking through resistance

The Chakra system

How to clear urges using the Chakra system

And much more...
Register today!
Content
Welcome to EFT & Chakra clearing for Hair Pulling & Skin Picking – Advanced
Introduction
What are Emotional Freedom Techniques
What are Emotional Freedom Techniques
Global vs Specific
Set Up and Reminder phrases
BFRB's Demo (Body Focused Repetitive Behaviours)
Virtual EFT in your favorite room and favorite pulling site - Demo
Mental EFT
Summary
Introduction to Your Chakra System
Introduction to Your Chakra System
The Chakra System
How to clear the chakras - Demo
Clearing the chakras specific to BFRBs – Demo
Wrap Up
Next Steps
Help Your Fellow Students
[Bonus]
Reviews
So far it is helpful but not advanced as the title suggests. Hopefully it will go deeper. The instructor is very clear and warm.
The course was helpful and fascinating, and I will definitely try and use this technique. I would have been pleased if to have more explanations about the mechanism of eft and relationship to other medicines with some visuals to help.
This is a fascinating course and subject! I know many people that this affects, and since I am fascinated with EFT and its many effects, so this course was an awesome fit! Thank you for creating this course!!
Coupons
| Submit by | Date | Coupon Code | Discount | Emitted/Used | Status |
| --- | --- | --- | --- | --- | --- |
| - | 11/27/2019 | 9AE7BA64ECBAAA7D1EE8 | 100% OFF | | expired |
| Lee Jia Cheng | 3/6/2020 | MARCH8TRICHO | 100% OFF | | expired |
| - | 7/9/2020 | EFTYTEXPJULY122020 | 100% OFF | 40000/639 | expired |
| Angelcrc Seven | 9/22/2020 | EFTYTEXPSEPT262020 | 100% OFF | 40000/793 | expired |
| Angelcrc Seven | 9/23/2020 | EFYTEXPSEPT262020 | 100% OFF | 40000/79 | expired |
| Angelcrc Seven | 12/16/2020 | EFTYTEXPDEC182020 | 100% OFF | 40000/1561 | expired |
| Angelcrc Seven | 1/27/2021 | EFTYTEXPJAN292021 | 100% OFF | 40000/1300 | expired |
| - | 6/19/2021 | EFTYTEXPJUNE212021 | 100% OFF | 40000/1154 | expired |
| Angelcrc Seven | 12/13/2021 | EFTYTEXPDEC182021 | 100% OFF | 1000/590 | expired |
4/22/2019
course created date
11/20/2019
course indexed date