Exploring the Learning Disability Dyscalculia and Dysgraphia
The Impact, Characteristics, Difficulties, and Strategy Interventions for Dyscalculia and Dysgraphia.
Personal Transformation
category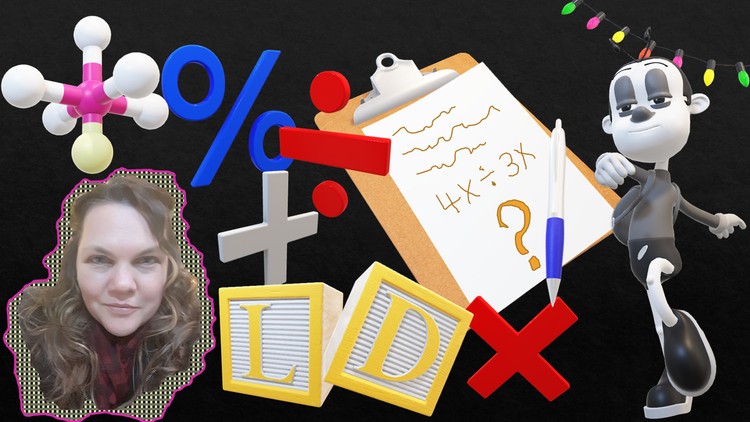 What you will learn
Many go through life, unfortunately, not realizing that their learning deficits can be diagnosed into a specific LEARNING DISABILITY.
Students will discover the difference in the LEARNING DISABILITY "DYSCALCULIA" and the LEARNING DISABILITY "DYSGRAPHIA".
From this evaluation, with specific CHARACTERISTICS, WARNING SIGNS, and STRATEGIES for All age groups, students will learn the PROCESSING SKILLS to benefit specific accommodations including a school environment.
The material is presented in a nurtured LEARNING ENVIRONMENT to accommodate for each LEARNING DISABILITY DIFFICULTY.
Description
As a Child and Youth Care Worker with 14 years in Behavioural Neuroscience; this resource was created out of 30+ years of both Professional and Personal experiences.
There is nothing more frustrating than NOT knowing what to do and how to succeed when Learning Difficulties are holding you back.
I'M HERE TO HELP!
If you're not sure why you have deficits in Math Skills and Concepts, computing, remembering match facts/formulas, concepts in time, money and other mathematical requirements; then this COURSE WILL HELP YOU!

If you're not sure why you have deficits in Written Expression, handwriting, spelling, expressing ideas in the written form; then this COURSE WILL HELP YOU!

If you are searching for STRATEGIES that you can adapt to make the most of your abilities and to learn ways to make the best of your UNIQUE WAY OF LEARNING; then this COURSE WILL HELP YOU!

You will learn to recognize signs and characteristics of those who struggle with these Learning Disabilities.
I believe that with the proper guidance you CAN move out of some of the CHARACTERISTICS associated with Dyscalculia and Dysgraphia.
LET ME SHOW YOU HOW!

I am so excited that we'll be getting to know one another in this HIGHLY INTERACTIVE ENGAGING and truly FUN and EXCITING learning process.

See you on the other side;

Bernadette



Content
If you ever wondered what is DYSCALCULIA OR DYSGRAPHIA! What is the DIFFERENCE?
An introduction to this course on Dyscalculia and Dysgraphia Disability
The Definition of DYSCALCULIA
What is QUANTITATIVE LEARNING?
Let's go in-depth into Quantitative Learning?
What does a DRESSER have to do with Quantitative Learning?
What is involved in Quantitative Learning?
There are different components to Dyscalculia and we'll discover some here.
DYSCALCULIA - The Scientific Analysis
A Discrete Data Example
Here are two more examples: On a more humorous side
Structured Data is another area of difficulty.
Can you solve this NUMERICAL WORD PROBLEM?
The Difficulties with DATABASES
What is the IMPACT in the daily life of someone with DYSCALCULIA?
The IMPACT and TOLE it takes!
The EMOTIONAL STRUGGLE
Let's Get REAL about the STRUGGLE
What could you experience in the disruption of your LEARNING?
The Research and Strategies for those with DYSCALCULIA.
What has the RESEARCH shown?
There are 9 POWERFUL STRATEGIES.
YOUR HALF - WAY THROUGH! Let's Conclude the DYSCALCULIA Portion.
My THANKS for making it Half-Way through.
I didn't forget the SOLUTION to the NUMERICAL WORD PROBLEM!
NOW onto the second-half of our course discussing every aspect of DYSGRAPHIA.
Introduction to the 2nd half of the course on DYSGRAPHIA.
What are the difficulties associated with DYSGRAPHIA?
Here we get to meet TRIPOD and dig deep into the DYSGRAPHIA Disorder.
MEET TRIPOD and the WARNING SIGNS
QUESTIONS to ask yourself, the INSULTS, the Personal STRUGGLES
The EMOTIONAL SIDE of Dysgraphia
Let's DIG DEEPER into the WARNING SIGNS
The DETAILED WARNING SIGNS
Some Further SIGNS
Moving into some PROVEN STRATEGIES
There is HOPE
What Can You Do?
Some Finer Points
Handwriting versus Writing on a Laptop
Motivation for those who STRUGGLE
A Writing Assignment
The STEPS to WRITING
STRATEGIES Not Yet Discussed
Some Random Strategies
"TRIPOD" and JOURNALING
What has "TRIPOD" been up to?
CREATIVE JOURNALING
ANOTHER WRITING ASSIGNMENT
Further Develop Your FINE MOTOR SKILLS
REACHING THE END TO THIS COURSE
SUMMING UP BEFORE THE BONUS SECTION
And NOW the BONUS SECTION
Reviews
My son has been diagnosed with a learning disability and really struggles which has in turn given him Major Depressive disorder as well as severe anxiety disorder. This has been very difficult for him as he was always being compared to his twin brother. They gave me a long explanation of his learning disorders but never actually gave me a name for it. I am actually in tears that I could actually put a name to it namely dysgraphia and that there are ways I can actually help him and ultimately there is hope for him. It has been an emotional roller coaster for going on 5 years now. And the whole covid story is not helping as he is getting further and further behind. Thank you so much for all your information it is a great help.
I work as a Support Tutor in Secondary School in the UK and lots of my students struggle with both parts of the courses today. Very useful information and strategies which can be used in school. Thank you Bernadette all the very best Jo N
I work with students that potentially have discalculia and I wanted some strategies to be able to help them. This course had a few but I would have liked more.
Personal Rating: I didn't truly enjoy this course but it is free and could be helpful to someone who has absolutely no idea what dyscalculia and dysgraphia is. It is an area we should be educated in. I am not an expert in this area. I have students I am attempting to help and thus was trying to learn more about it, however, I really didn't learn anything new, though I appreciated the strategies as reminders. I struggled with the volume. I'm hoping that maybe the instructor could tweak it to balance out the volume between speaking and music during transitions as well as fix the error...program was the word stated, problem was the word displayed. For myself, I read relatively fast and since the video slides were really almost word for word what the instructor was saying, I struggled with her slow speech because I read it in a quarter of the time. So it was hard to stay attentive and I found myself just skipping through the videos until a new slide was displayed so I could read that one. But, to reiterate, this would be helpful to someone who is completely new to these disabilities.
The short videos are distracted me at the beginning but the contents are satisfying. It was great to encounter that course. Thank you very much.
Charts
Price
Rating
Enrollment distribution
Comidoc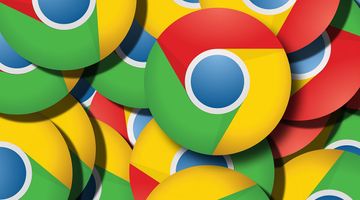 Want FREE online courses ? Our CHROME extension lists Udemy freebies in realtime !
Free
Shopify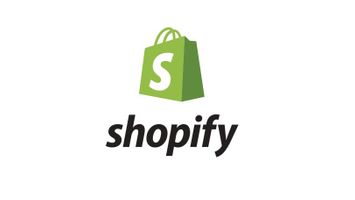 Sell online with Shopify
3 months for 3 €
7/6/2020
course created date
7/26/2020
course indexed date
Angelcrc Seven
course submited by