Work Effectively with Multi-cultural Clients
HOW TO ADAPT TO OTHER CULTURES AT HOME OR ABROAD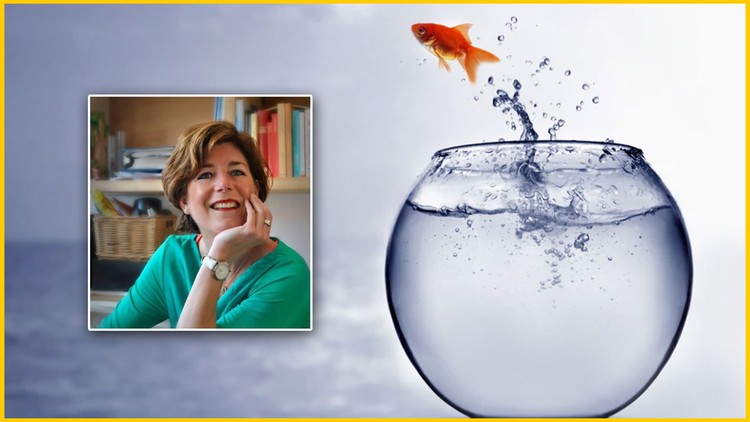 What you will learn
Avoid misunderstandings or insulting
Communicate effectively with others
Create relationships around the world EASILY
Work more effectively with people around the world
How to deal with Cultural differences
Have a better experience when traveling
Adjust to new location quicker
Become more adaptable anywhere in the world
Increase connections worldwide
Description
Are you Traveling, working internationally or living abroad? You want to engage and create effective relationships with people from across the world?
This course will help you to build culture competence.
Being global means being able to deal with different cultures. Whether you are traveling abroad or living abroad or staying home but working with other cultures, this course will be beneficial for you.
Today, success is achieved by joint efforts of people from different cultural backgrounds, who have the will, skills and knowledge to effectively interact with each other.
The landscape of cultures is nothing new, but even so, it remains challenging to deal with other cultures.
Especially when communicating with other cultures, complications or embarrassing misunderstandings are still happening very frequently. A quick Google or YouTube search on cultural faux pas will give you tons of examples.
In our digital lifestyle nowadays, we're only one click or like away from the other side of the world. Look around your neighbourhood, restaurant varieties, or colleagues at work, we see other cultures on a daily basis.
For each culture comes a set of rules and etiquette and preparing yourself with cultural courses, as this one, can help tremendously in your preparation and understanding of a new culture, both personal as professionally, whether you go abroad or stay home.
This course will help you to become more culturally sensitive, by creating awareness of your own culture identity as well as learning and understanding other cultures.
Being more culturally sensitive will help you to create great relationships with other cultures, whether at work, as a manager leading people, or working with people across the world or personally, trying to make friends anywhere in the world,
You will now know how to be culturally competent!
Content
Introduction
Introduction
WHY this course matters
Who is Rachel
Cultural identity
YOUR OWN Identity
Create your Fish Bowl
[Activity] Fill in your cultural competence self-assessment
OBSERVE
Know HOW to OBSERVE
[Activity] OSEE
Learn
Know What to LEARN
KEY Culture dimensions
Language has many meanings
No Need to Fly Across the Globe
Learn NOT to OFFEND
APPLY
APPLY
APPLY AT HOME
APPLY in Business
APPLY when Traveling/Abroad
The Golden Rule
Remember one thing
More practical TIPS
Tips and tricks to deal with cultures working/in business Internationally
Wrap up
Next Steps
Help Your Fellow Students
Bonus Lecture
Reviews
As someone who has lived and travelled to 20+ countries and been exposed to multiple cultures already, the course content was not completely new to me. I think this course is definitely useful for someone who has not been exposed to cultural diversity, Rachel does a good job at breaking down and explaining all the complex aspects of cultures. It is all very important and something that everyone should be aware of.
Coupons
| Submit by | Date | Coupon Code | Discount | Emitted/Used | Status |
| --- | --- | --- | --- | --- | --- |
| - | 11/27/2019 | AE45097168624BDB2C6F | 100% OFF | | expired |
| Lee Jia Cheng | 3/24/2020 | EXPIRESMAR27 | 100% OFF | 40000/115 | expired |
8/20/2019
course created date
10/30/2019
course indexed date