Creating Your Own PowerPoint Themes
Mastering the Basics of Creating PowerPoint Templates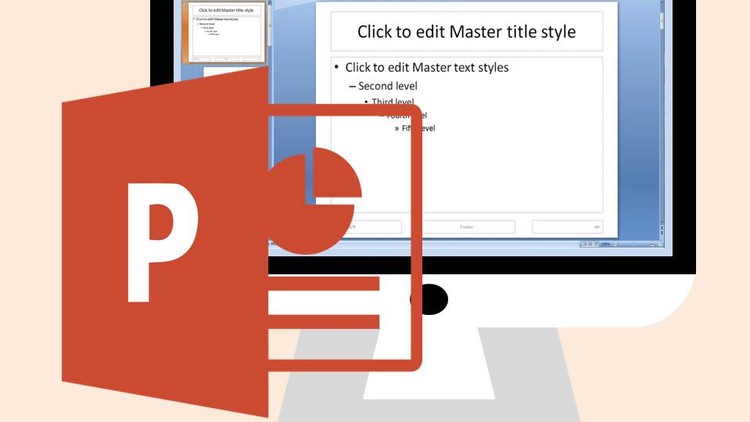 What you will learn
Explore and understand the basic use of the Slide Master view
Learn how we can edit, design and create layouts or themes using the Slide Master view
Realise its benefits as we go through the actual process of creating a Powerpoint presentation
Create Powerpoint presentations with ease, consistency, creativity and uniformity in terms of layout, style and theme
Description
---MAY 2020 UPDATE---
- I added a new video about hyperlinking slides in PowerPoint.
- This additional video course demonstrate on how to create hyperlinked slides in your PowerPoint which is good for adding more interaction and excitement to your presentation and even online teaching.
- Enjoy the new video!
-----------------------------------
As an online ESL instructor, I regularly create and use PowerPoint presentation for my online classes. I realized its difficulties in customizing and designing my layouts in order to suit my teaching style. Furthermore, having a consistent or uniform layout such as object placement or positioning, font size, font types, etc on all my PowerPoint presentations was very time consuming until I came across the Slide Master View function.
In this class, I'm going to share my techniques on how I use the Slide Master View function in creating layouts for my online Powerpoint presentations and at the same time keeping all my PPT's consistent or uniform with less time consumed.
This class hopes to provide additional information on using PowerPoint especially to those who regularly create PPTs, design PPT's for online classes or even presentations and for online curriculum developers like me. This is going to open up creative possibilities in your Powerpoint creation while spending less time on designing so you can focus more on the content you want to put.
In this class we will:
A. Explore and understand the basic use of the Slide Master view
B. See how we can edit, design and create themed layouts in the Slide Master view
C. Realise its benefits as we go through the actual process of creating a Powerpoint presentation
There 's going to be a project assignment as well where you're going to show us your Slide Master edits and come up with interesting and an engaging Powerpoint Presentation.
Target students:
- Online curriculum developers who create lessons through Powerpoint
- Presenters
Content
Course Introduction
All About this Video Course
Course Objectives
Introduction to the Basics of PowerPoint Slide Master View
What is the PowerPoint Slide Master View
When to use PowerPoint Slide Master
What is the Master Layout
What is the Placeholder
Introduction to the Basics of Slide Master View
Master Layout and Placeholder
Creating Different PowerPoint Layouts in the Slide Master View
Creating Content Slides
Checking and Previewing the Created Content Slides
Creating Matching Type Activity Layout Slide
Creating Multiple Choice Layout Slide and Reshaping the Placeholders
Creating a Dialogue Layout Slide
Accessing some commonly used functions in the Slide Master
Finalising The PowerPoint Template
Renaming the Layouts
About Renaming the Layouts
Project Brief and Wrap Up
Project Brief and Wrap Up
Reviews
This instructor is fabulous! This is the ultimate course on slide masters. He gives context and everything he says is interesting and new. His tutorials are clear and excellent!
Charts
Price
Rating
Enrollment distribution
10/9/2018
course created date
3/22/2020
course indexed date