Create Online Course in One Day: Learn in 30 Minutes
Learn Step-by-Step Strategies for Creating RAPID FAST Online Courses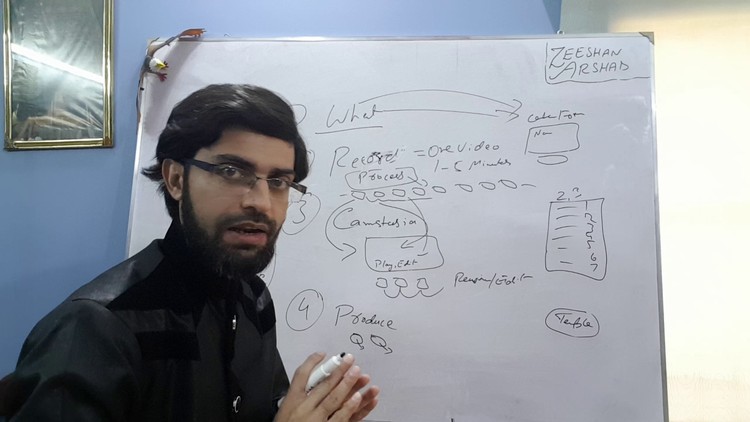 What you will learn
Strategy to Create Online Course in One Day
Ideas and Suggestions to Follow Up
Productivity Hacks
Description
Unlock Your Path to Effortless Online Course Creation:
Ever wanted to create your own online courses but felt lost, overwhelmed, or stuck? Say goodbye to confusion and frustration – this course is your clear roadmap to starting your online teaching journey with confidence.
I understand how tough it can be, especially for professionals like you, to figure out what to teach and how to structure your content so people can truly learn from your expertise.
You're eager to help, but let's be real – you can't help everyone all at once.
Let's take it one step at a time. Imagine your course creation journey as a drive. First, we'll ease into things, then pick up speed as you gain momentum.
If you've been putting off creating and launching your online courses, it's time to uncover why. I'm about to reveal my practical techniques that allowed me to craft and launch two online video courses in just 2 days. Plus, I've whipped up multiple video series for my YouTube channels within hours.
Discover my streamlined process for crafting online video courses, web-based series, video programs, or playlists. And if you're a fan of efficiency, you'll love my method – it's my secret weapon.
But that's not all. Alongside course creation strategies, you'll also master the art of staying focused, knowing what matters, and where to direct your attention. Bid farewell to procrastination and step confidently into launching your own online video course or YouTube video series.
Ready to experience the transformation for yourself? Take the leap, and rest assured, Udemy offers a 100% money-back guarantee.
Enroll Now
Content
Lectures
Introduction
Recording
Editing and Producing
Sleep and Focus
Ignore These Actions
Course Can Be Imperfect
Focus on Helping Your Student
Recap
Process Highlights in Action
Bonus Lecture
Reviews
Thank you so much for this course sir.Helped me to gain clarity.The way you talk is interesting and inspiring.Expecting more courses related to self improvement like Focus, Discipline,Patience from you.Thanks!
Apart from his poor English , this course was delivered well and the presenter/lecturer was straightforward and easy to follow.
Hello Mr. ARSHAD, very nice and informative video, thanks very much!! Now, I will try to create an online course :) Kind Regards,
It's informative but needs a bit more production value-added like better audio quality, closed captions, titles, subtitles and lower thirds etc
- Bad sound quality - Difficult to understand English: subtitles needed - Bad handwriting: course text needed
Charts
Price
Rating
Enrollment distribution
3/3/2020
course created date
3/11/2020
course indexed date