Create a Code Writing ChatGPT A.I. Site With Django Python
Learn to Connect Your Django Python Apps To OpenAI The Fast And Easy Way!
What you will learn
Intro To the OpenAI Text Completion API
Intro To Django
Intro Use of Python
How To Connect to The OpenAI API With Django
Description
In this course I'll teach you how to make web apps for Django and Python, and how to connect those apps to the OpenAI (makers of ChatGPT) Text Completion Artificial Intelligence API and have it fix code that you submit as well as write code that you ask it to write.
We'll use Python, Django, and the Bootstrap Framework to build a cool Coding website that connects to OpenAI.
You'll be able to:
Submit your Code and have the A.I. suggest fixes

Ask The A.I. To write code for you.

Choose from over a dozen programming languages

Save your code responses to the Database

View Past Code Responses from the Database
We'll use a database to save all of the code answers that you've received from the OpenAI API, and we'll query that database and output the answers on their own web page.
Finally, I'll discuss how to connect to OpenAI with an API Key, query the engine, and parse the responses in the correct way and output the answers to the homepage of your Django app.
If you've seen ChatGPT recently and want to learn how to use these tools programmatically, then this is the course for you!
We'll use the Bootstrap CSS Framework to make our Django web app look a little more modern and professional. This will allow us to make our site look great, very quickly and easily-- without knowing much about design.
Content
Setup and Installation
Introduction
Install Python
Install Sublime Text and Git Bash Terminal
Set Up A Virtual Environment
Django Start Project and App
Version Control With Git and Github
Create SSH Key
Set Up Git and Github
Build Out The Website
Settings and Urls
Create A Homepage
Extends Base
Create A Navbar
Intro To Prism
Download and Install Prism
Add CSS and Javascript
Use Prism on the Homepage
Add Form
Add Select Box
Create Form Action
Null Select
OpenAI API
OpenAI Introduction
Create API Request
Parse API Response
Add Suggestion Page
Create Suggestion Request
User Authentication
Authentication Setup
Login and Logout View
Register User View
Signup Form
Create Register Page
Login
Login Error Handling
Save Code To Database
Create The Code Model
Save Code To Database
Create Past Code Page
Delete Code Items
Final
Reviews
Started Learning Yesterday and I could't stop! I have been up all night coding and i am almost done! Thanks John for making Coding Django this much fun. This Piece of Program will help empower my small church team with their daily Excel and R tasks.
Coupons
| Submit by | Date | Coupon Code | Discount | Emitted/Used | Status |
| --- | --- | --- | --- | --- | --- |
| - | 2/7/2023 | CHATGPT1 | 88% OFF | | expired |
Charts
Price
Rating
Enrollment distribution
ComiDoc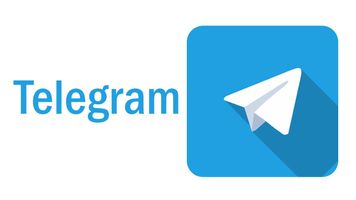 Realtime Udemy coupons in our Telegram channel
FREE
Refurb

Notre nouveau site qui scanne en temps reel les prix sur Amazon Warehouse (FR)
> 40% reduction sur le prix initial
2/3/2023
course created date
2/4/2023
course indexed date