Becoming Your Beautiful Authentic Self
Create the authentic life you KNOW you were always meant to live
Personal Transformation
category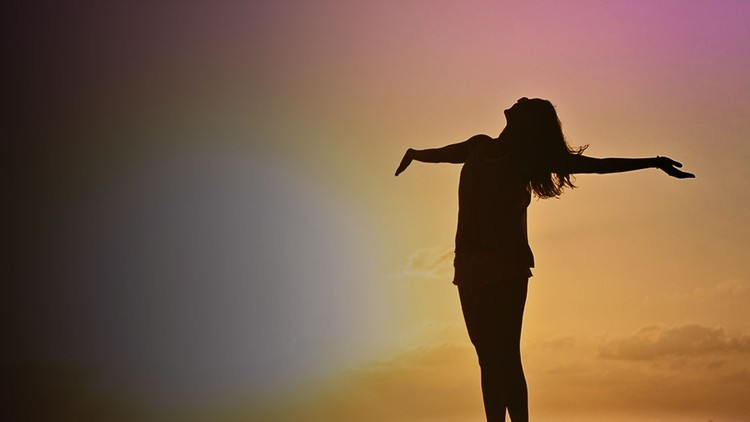 What you will learn
You will learn how to have a true understanding of who you are.
You'll find your personal identity, discover your deeply cherished values, and learn how to tap into your deepest passions. The journey to authenticity begins w
Personal Productivity
New journey of productive life
Description
Course Overview:
Create the authentic life you KNOW you were always meant to live


Become a more authentic friend, child, parent, or coworker




FINALLY, stop beating yourself up over past mistakes




Learn to start LOVING who you are (and not be dragged by what others think of you)




STOP pretending to be something you're not...and be the REAL you
ABOUT US:
About Mehreen Siddiqui & Alexis Lenihan
Mehreen Siddiqui is a Certified High-Performance Coach and John Maxwell Trainer and Facilitator. She is the CEO of Goal Set Coach, co-founder of the non-profit organization, SEEMA, and a philanthropist and entrepreneur. With more than 15 years of experience in Corporate America and with Fortune 500 companies, Mehreen has coached corporate leaders and business owners in reaching their personal and professional goals.
Alexis Lenihan is a Certified High-Performance Coach and Coach Practitioner. As one of only 1000 coaches worldwide, trained and certified by The High-Performance Institute, she is a leading authority on the habits and practices of High Performers. Her training and leadership have helped team leaders, business owners, professional speakers, and coaches to transform radical ideas into actionable plans for growth. She is a dynamic professor with the Mckeil School of Business at Mohawk College, in addition to running her personal development business, Shiftstorm.
Content
Know Yourself
Introduction
Know Yourself - The First Step to Being Authentic
Top 10 Ways to Develop Self Awareness
Who Are You? Pondering Your Personal Identity
Increase Self Understanding by Journaling Your Life
Discover Your Personal Values
Discover Your Passions
Module 1 Summary and Reflection
Giving Your Self-Concept A Makeover
Reevaluate Your Past
Build Your Self-Esteem
Be Proactive to Increase Your Satisfaction in Life
Who Do You Wish to Be?
Module 2 Summary and Reflection
Accept Yourself
Self-Acceptance - What It Is and How to Get It
Come to Terms With Your True Self
Let Go of Past Mistakes
Forgive Yourself
Leave Your Inner Critic Behind
Break Free From Crippling Self-Doubts
Eliminate Your Negative Self-Image
Build a Healthy Image
Module 3 Summary and Reflection
Love Who You Are
Embrace Your Individuality
Avoid Seeking Approval from Others
The Flaw of Comparing Yourself to Others
Learn to Like Yourself
Believe in Yourself
Love Your Body
Love Your Emotional Self
Love Your Intellectual Self
Love Your Spiritual Self
Module 4 Summary and Reflection
Determine Your Life Purpose
The Benefits of Discovering and Living Your Life Purpose
Questions to Reveal Your Life Purpose
Finding Your Purpose Through Writing
Meditation Can Unlock the Subconscious
Still Stumped? 7 More Questions to Reveal Your Life Purpose
Make Your Purpose a Part of Your Life
Module 5 Summary and Reflection
Living Authentically
On Being Authentic
What's Important to You? Setting Your Life Priorities
Dare to Be Yourself
Revealing Your True Personality
Finding the Courage to Express Your Feelings
Remember to Present Yourself Honestly
The Power of Your Inner Voice
Developing the Courage to Cultivate Originality
Create a Compelling Future
Module 6 Summary and Reflection
Reviews
The presentation format in the same monotonous voice without ever encountering a lecturer made it impersonal. There were supposed to be 2 Additional Resources Workbooks attached (lectures 32 and 45) which has been omitted. I did post a question regarding this and have to date not received feedback. It looks as if the lecturer of this course is totally absent. Disappointing. The content was good.
4/25/2020
course created date
5/8/2022
course indexed date