AWS Certified Advanced Networking - Specialty Practice Test
This Practice Test is designed to help you to pass the AWS Certified Advanced Networking - Specialty Exam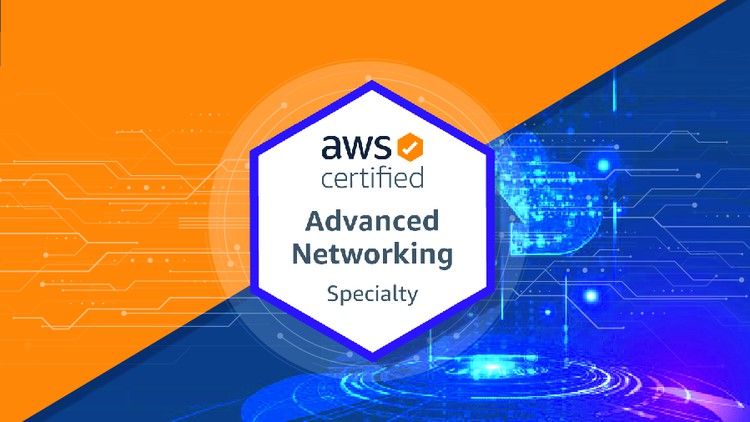 What you will learn
Pass the AWS Certified Advanced Networking - Specialty Exam
How to manage AWS Networking
Description
Our AWS Certified Advanced Networking - Specialty Practice Test is the most effective and pertinent for you to pass the exam on the first go. In fact, you will not only pass your exam but also get a profound understanding of the respective subject.
With our AWS Certified Advanced Networking - Specialty Practice Test, you will come to see that all of the questions and answers in our exams are chosen after a professional analysis.
Reviews
Will know more after taking credentialing exam, but seems like it's a pretty good practice test, some awkward wording, a route table missing, but I'm learning stuff so, 3.5 stars for now.
Poor grammar, missing punctuation. No formatting, missing images that makes answering questions impossible
Most of the explanation were clear and had references to the appropriate documentation. There were a handful of questions with some convoluted grammar, and there were a couple of questions which I hadn't run across before, so was very happy for those, would rather be surprised in practice than in the real exam.
Probably the biggest problem is that the authors didn't care or bother to answer a single question that I asked. Other issue: Poor English, grammar, sentence structure, and wording of questions. Missing references, diagrams, and supported documentation. Lazy and repetitive questions/answers. Explanations exceptionally lazy and lacking. Bad formatting of text. Page references to PDFs incorrect. I was unable to answer some questions because of technical problems. Some answers just plain wrong.
Coupons
| Submit by | Date | Coupon Code | Discount | Emitted/Used | Status |
| --- | --- | --- | --- | --- | --- |
| - | 4/12/2022 | FREENETWORKING | 100% OFF | 1000/920 | expired |
| - | 5/11/2022 | FREEMAY2022 | 100% OFF | 1000/749 | expired |
| - | 6/14/2022 | FREEADVANCENS2022 | 100% OFF | 1000/964 | expired |
9/18/2020
course created date
9/23/2020
course indexed date