3D to 2D: Using 3D as a compositional tool
Learn how to use 3d as a starting template for your illustrations.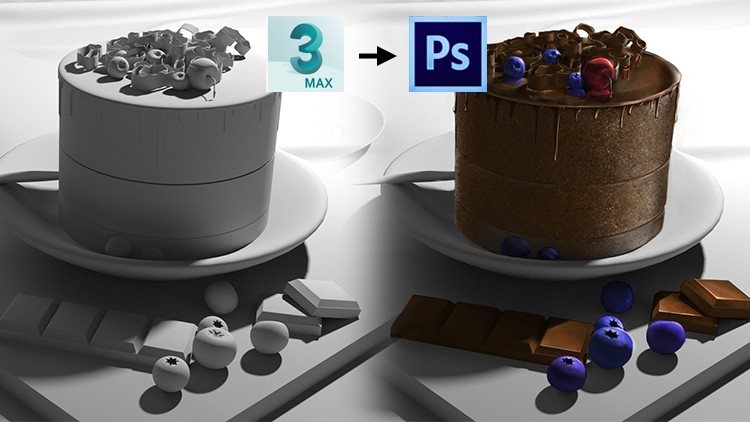 What you will learn
• Workflow going from 3d to 2d
• Adding Cameras and Lights in 3ds Max
• How to control perspective
• Arnold Render setup in 3ds Max
• Personalize Photoshop user interface set up
• Painting in Photoshop
• Utilizing Layer Blending modes in Photoshop
Description
Struggling with getting your ideas started?

This 3D to 2D course may be for you then. Together we'll go over how to get your drawings and illustrations to the places you want using a combination of CGI and digital painting.
The most common pipeline for most designs whether they are a character or object is going from a 2d sketch to a more developed 3d model. However there are many benefits in starting from many would consider the more final stages in the pipeline. In this class I hope to share with you an alternative perspective on how to get your ideas started by using 3ds Max as a lighting and compositional tool for your illustration or painting in Photoshop to follow. While we will focus on 3ds Max and Photoshop specifically this workflow applies to any 3d or drawing software you have proficiency over.
I hope that after going through this course you take away with you an alternative perspective on how you approach your own art and design.
Course Overview:
Learn how to set up lighting and cameras in 3ds Max.

How render and save out images from 3ds Max.

Workflow going from 3d to 2d

Adding Cameras, Depth of Field and Using Safe Frames in 3ds Max

Arnold Lights and Camera Exposure in 3ds Max

Arnold Render setup in 3ds Max

Adjusting image value in Photoshop

Painting and utilizing Layer Blending modes in Photoshop

5 hours+ video lectures
Additional Content:
I'll provide all the brushes I use in Photoshop for you

Preset/project files to follow along
Who am I?

Hi, my name is Connor Chu. I've been an Autodesk Certified Instructor at Electric Waves Assoc., a small team of other certified instructors, for about 6 years now. Together we've helped our students build portfolios that have gotten them accepted into universities such as Pasadena Art Center, FIDM and USC.
I focus primarily on teaching digital 2d and 3d design such as Photoshop and zBrush/3ds Max. My goal here is to bring you all the knowledge you'll need to be able to be a successful artist and designer.
Content
Photoshop UI Setup
Hotkeys & Brush Settings
Customizing Photoshop UI
Painting an Apple - Going from 3D to 2D part 1
Creating lights, cameras and rendering images in 3ds Max
Adding in color & additional shading in Photoshop
Rendering texture and Layer Blending modes
Chocolate Cake - Going from 3D to 2D part 2
Creating cameras and adjusting FOV
Setting up lights
Rendering out our grayscale image
Adding in flat color in Photoshop
Painting over the cake
Making the chocolate glaze shiny
Filling in the toppings
Enhancing our colors with Color Dodge
Character portrait - Going from 3D to 2D part 3
How to create more engaging camera angles
Dynamic lighting setup
Rendering out our grayscale image
Adding in flat color in Photoshop
Shading over the gun
Adding more creases on the coat
Adding more creases over the hat
Painting the portrait
Using Liquify to make minor adjustments
Enhancing colors/values with Color Dodge
SkillShare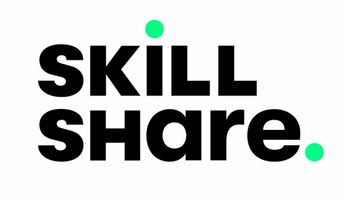 Unlimited access to 30 000 Premium SkillShare courses
30-DAY FREE TRIAL
Refurb

Notre nouveau site qui scanne en temps reel les prix sur Amazon Warehouse (FR)
> 40% reduction sur le prix initial
8/16/2021
course created date
2/22/2023
course indexed date