Create a WordPress website with Hostinger!
Build your own WordPress website in a few steps. Use Hostinger to get a domain name and hosting at an affordable price.
No-Code Development
category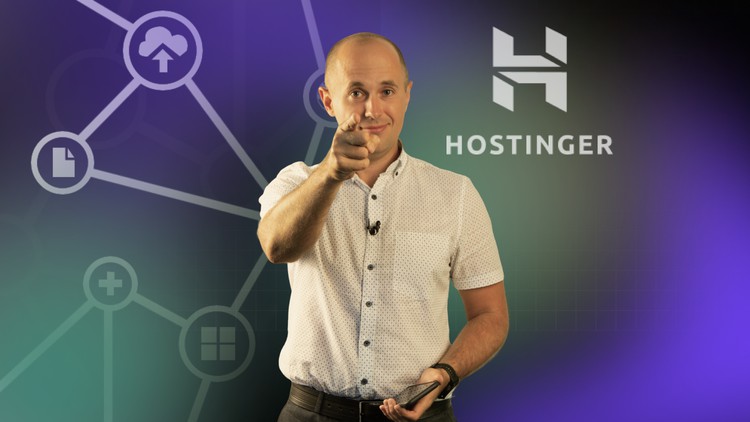 What you will learn
You will learn how to get your domain and hosting setup for WordPress.
You will know how to setup your WordPress website in a few steps.
Get some tips on how to increase traffic on your WordPress website
Discover the hosting options on Hostinger
Description
If you want to be recognized by as many customers as possible and increase your sales. And you are looking for a simple guide that can help you create your WordPress website in a few steps.
This is an in-depth course to get started with WordPress and hosting.
In this training, we will walk through all the steps of creating and launching an effective WordPress website.
In this practical class, you will get a complete understanding of how to find a perfect domain name, and effective hosting provider and create successful campaigns to get loyal customers, increase traffic, and grow your business online. We will show you how to set up the WordPress website on your own. We'll also share the great terms and conditions which the hosting provider Hostinger has. Also, we will give you one of our books on digital marketing which goes over the essential digital marketing skills you'll need. Because of this, you'll know how to construct a WordPress site, use the most effective hosting and a domain name for that for just a couple of dollars per month and get effective marketing tactics and strategies on how to make the website successful.
This course will teach you:
How to create your own website in a few steps.

How to launch and optimize a successful WordPress website.

How to find and adjust the best domain name and hosting provider.

Increasing targeted traffic to the website and landing page.

How to conduct keyword research and group keywords.

Working with the most effective SEO tools.

How to choose the most suitable Hostinger's plan.
Why should you choose this course?
You will learn how to create and launch your WordPress website from internet marketing professionals.
We are industry experts! We have over 14 years of experience in online marketing. Our agency has Google Premier Partner and Facebook Marketing Partner status.
Our credentials include Google Analytics Individual Qualification, Google Ads Individual Qualification, Bing Ads Accredited Professional, Search Ads360 Certified, and more.
More than 1,500 successful marketing strategies and marketing campaigns have been launched by us.




This course is suitable for both beginners and experts.




The course comes with detailed visuals and in-depth videos.




You will get a certificate from Udemy upon completion of the course.
What else do you get in this course?
Lifetime access to the course

Structured lessons with practical exercises

Course presentation

Valuable checklists and templates

Weekly educational and promotional announcements

A free copy of the book "Cutting-Edge Digital Marketing." In this book, the following topics are covered in-depth: Internet promotion strategies, competitive analysis, web analytics, how to draw a portrait of your target audience, how to make a content plan, SEO, PPC advertising, promotion for social networks, email marketing, and case studies.

A certificate from Udemy upon completion of the course.




Enroll now!

There isn't time to waste!

You have nothing to lose and everything to gain.

Want to start now?

Click the "Buy now" button to launch and optimize a successful WordPress website in a few steps.
Content
Build your first website with Hostinger
Planning a personal website.
How to Study on Udemy Effectively?
Essentials of domain names
Types of hosting
Hostinger plans explained.
Making a website for free.
Choosing the platform for the website.
Driving traffic to your website
Types of traffic
Traffic optimization tactics.
How to leave a course review
How to get a certificate
Final
Reviews
The course content is exactly what is required to be learnt as a newbie in website design. I think it's going to equip me with all I need to know.
Really a great teacher. It was fun by watching these videos to get new ideas about websites creating themselves.
I love working with WordPress. Thank you, Anton Voronyuk for the new course! Now making websites will be much more efficient!
Finally! I've found a course where there is all important information about WordPress website and hosting.
Coupons
| Submit by | Date | Coupon Code | Discount | Emitted/Used | Status |
| --- | --- | --- | --- | --- | --- |
| Anton Voroniuk | 7/12/2022 | WORDPRESSFREE | 100% OFF | 1000/832 | expired |
| - | 7/13/2022 | WORDPRESS1307 | 100% OFF | 1000/935 | expired |
| Anton Voroniuk | 7/15/2022 | WEBHOSTINGER1507 | 100% OFF | 1000/991 | expired |
| - | 8/9/2022 | HOSTINGER0908 | 100% OFF | 1000/947 | expired |
| - | 8/11/2022 | HOSTINGER1108 | 100% OFF | 1000/997 | expired |
| - | 8/29/2022 | HOSTINGERGIFT | 100% OFF | 1000/964 | expired |
| - | 9/5/2022 | HOSTINGER0509 | 100% OFF | 1000/973 | expired |
| - | 9/9/2022 | HOSTINGERFREE | 100% OFF | 1000/844 | expired |
| - | 9/16/2022 | WEBINAR1509 | 100% OFF | 1000/883 | expired |
| - | 10/4/2022 | WORDPRESS0410 | 100% OFF | 1000/983 | expired |
| - | 10/14/2022 | COURSEUPDATES1410 | 100% OFF | 1000/935 | expired |
| - | 10/25/2022 | WORDPRESS2510 | 100% OFF | 1000/979 | expired |
| - | 11/7/2022 | WORDPRESS0711 | 100% OFF | 1000/876 | expired |
| - | 11/14/2022 | WORDPRESS1211 | 100% OFF | 1000/827 | expired |
| - | 11/21/2022 | WORDPRESS2111 | 100% OFF | 1000/904 | expired |
| Anton Voroniuk | 12/2/2022 | WORDPRESS0212 | 100% OFF | 1000/997 | expired |
| - | 12/12/2022 | WORDPRESS1212 | 100% OFF | 1000/980 | expired |
| Anton Voroniuk | 12/16/2022 | WORDPRESS1612 | 100% OFF | 1000/944 | expired |
| - | 1/3/2023 | WORDPRESS0301 | 100% OFF | 1000/877 | expired |
| - | 1/13/2023 | WP1301 | 100% OFF | 1000/807 | expired |
| - | 1/18/2023 | 91578228FBC053ACC63E | 100% OFF | 1000/977 | expired |
| - | 2/1/2023 | WORDPRESS0102 | 100% OFF | 1000/935 | expired |
| - | 2/10/2023 | WORDPRESS1002 | 100% OFF | 1000/916 | expired |
| - | 2/21/2023 | WORDPRESS2102 | 100% OFF | 1000/963 | expired |
| - | 3/1/2023 | WORDPRESS0103 | 100% OFF | 1000/870 | expired |
| - | 3/10/2023 | WORDPRESS1003 | 100% OFF | 1000/940 | expired |
| - | 3/20/2023 | WP2003 | 100% OFF | 1000/447 | expired |
| - | 4/4/2023 | WORDPRESS0404 | 100% OFF | 1000/920 | expired |
| - | 4/12/2023 | HOSTINGER1204 | 100% OFF | 1000/361 | expired |
| - | 4/21/2023 | WP2104 | 100% OFF | 1000/818 | expired |
| - | 5/2/2023 | WORDPRESS205 | 100% OFF | 1000/924 | expired |
| - | 5/11/2023 | WP1105 | 100% OFF | 1000/795 | expired |
| - | 5/23/2023 | WORDPRESS2305 | 100% OFF | 1000/304 | expired |
| - | 6/2/2023 | WPFREE206 | 100% OFF | 1000/949 | expired |
Charts
Price
Rating
Enrollment distribution
Shopify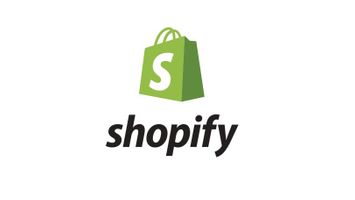 Sell online with Shopify
3 months for 3 €
ComiDoc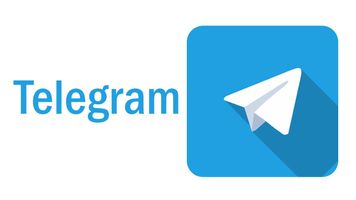 Realtime Udemy coupons in our Telegram channel
FREE
5/13/2022
course created date
7/12/2022
course indexed date
Anton Voroniuk
course submited by