Volume Analysis And Tracking Smart Money
Learn strategies to spot and track the Big Players and Learn Advanced Volume Analysis (Technical Analysis)
Investing & Trading
category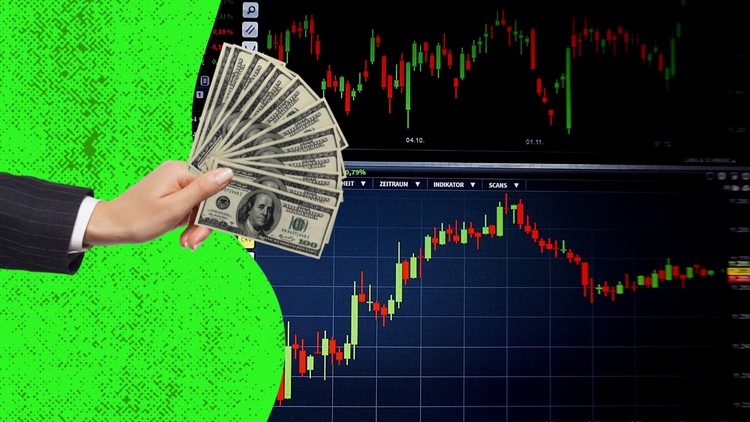 What you will learn
Learn how to analyze volume data like a professional trader
Learn the most effective volume analysis methods for predicting future price action in the market
How can we track "Smart Money" in all major stocks and indices
Learn how to use the most effective volume studies & indicators to improve your trading accuracy
Learn the exact volume trading techniques used by successful traders
Position your trades in harmony with the "money flows"
Take your analysis skills to cutting-edge levels
Become an expert in Chart reading skills
Description
VOLUME ANALYSIS AND TRACKING SMART MONEY
Volume is perhaps the most under-rated indicator in the markets. Volume shows the activities of the big hedge funds and proprietary desk traders, players we often refer to as "smart money". Good volume analysis shows critical points at which markets turn around, when activity levels are low or high or when smart money is active or inactive. In this course, we analyze various stock charts, and combine volume analysis with price action. Volume also provides a storyline to the markets. Constructing this storyline correctly is critical in terms of trade entry and exits.

Smart Money or Big money has always tried to (legally) manipulate the markets to their advantage. Their goals are to conceal their activities as much as possible. But Volume is one indicator they cannot conceal. In many ways, this course levels the playing field for the average retail investor. Once you take this course, you'll know what to look for, and you'll be in a position to track smart money as they're entering a Stock or they're running for the exits. And your objective is to "follow the smart money". When you position your trades in harmony with the money flows of smart money, you're adding a whole layer of high-probability characteristics to your investing activities.
This is an exciting course!
What you will master
Why is Volume the most under-rated indicator

Identify the activities of smart money precisely

"Swim with the tide" - increase your odds of success

How to read the long term and shorter-term charts

Identify points of major market reversals (before they happen)
Content
Whats Is Volume
Volume
Types Of Volume Spikes
Indicator
Types Of Volume Indicators
Conclusions
S & D
Supply & Demand
S & D
More learnings
Accelerator Academy
Reviews
Thank you for providing the basic understanding of volume based trading. Along with this you helped to know the various indicators one can use to make good trade decisions. Good short course to get apt clarity on volume based trading.
5/31/2022
course created date
6/16/2022
course indexed date