Public Speaking and Real Time Communication Mastery
Vocal Awareness Course by its Founder! Voice Is Power. Unleash Yours Today. Inspire the World!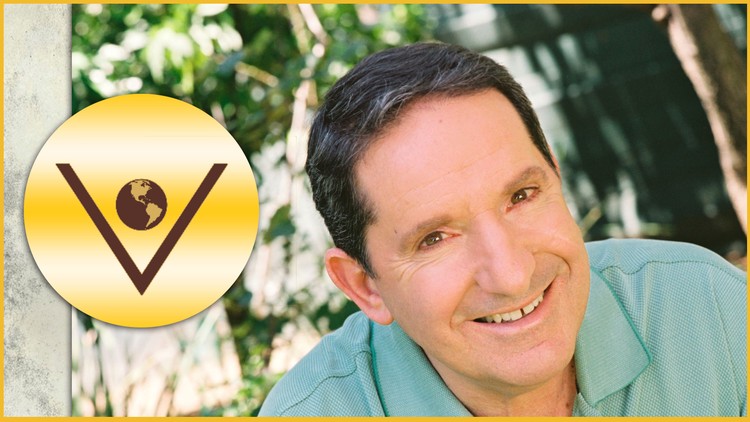 What you will learn
See a marked improvement in their communication
Follow a set of Rituals that will improve their authenticity and speaking power
Description
Your voice is your identity. It can tell people everything about who you are, how you feel about yourself, and what you believe in. Now public speakers can gain perfect command of your voice with Vocal Awareness.
Created by Arthur Samuel Joseph, an international voice specialist, Vocal Awareness® is a complete system for mastering your voice and integrating it into your life. Your voice has the power to instantly reach out and connect with people. Vocal Awareness® is about developing this power through self-awareness – learning to consciously express yourself, easily and precisely. 
Arthur has worked with top leaders in Entertainment, Sports Broadcasting, Public Speaking and Business like, Tony Robbins, Sean Connery, Dov Baron, Roger Goodell and thousands more!
IMAGINE WHAT ARTHUR CAN DO FOR YOU… An opinion is created in three seconds and, as the proverb goes, you never get a second chance to make a first impression. 
Today, with so much communication happening on the phone, the first impression you make most often is with your voice. While some celebrities may be able to turn an annoying voice into an asset in the world of make-believe, for the rest of us who are looking to advance in our careers, attract the perfect mate, or simply be heard and respected, improving our voices improves our chances of success. 
Vocal Awareness and Communication Mastery will teach you how to dictate your identity—as you want it to be—not have it dictated to you. The simple techniques in this course have been developed and used for decades by Arthur Joseph, voice coach to some of the most successful individuals in the fields of entertainment, business, politics, and sports.

You will learn The Seven Rituals of Communication Mastery:
Thank You
Love and Let Go
Breath
The Arc and Edge of Sound
"Take My Time"
Pay Attention/Deep Listening
Be My Self
You will learn how to use your voice powerfully to fully express yourself.
Don't delay. Enroll now!
Join this elite group of people who Arthur worked with:
Angelina Jolie
Anne Bancroft
Charlton Heston
Faye Dunaway
Lucie Arnaz
Mary Kay Place
Sean Connery
Valerie Harper
Tony Robbins
Dõv Baron
Robert G. Allen
Stephen M. R. Covey
Emmitt Smith
Jerry Rice
Marshall Faulk
Pat O'Brien
Terrell Davis
Kareem Abdul Jabbar
Pat Riley
Al Joyner
Pat Boone
Pete Seeger
Aaron Spelling
Dick Gephardt
Roger Goodell
Dr. Zhi Gang Sha
Scott Martineau/Conscious One
And many more...
Don't delay. Enroll now! 

Inspire the World.
Content
Vocal Awareness Overview
Introduction
Persona Statement
The Seven Rituals of Communication Mastery
Introduction
Ritual One: Thank You
Ritual Two: Love and Let Go
Ritual Three: Breath
Yawn - Sigh Warm Up Exercises
Yawn - Sigh Warm UP Exercises Part 2
Ritual Four: Seeing the Edge and Arc of Sound Yawn - Sigh Part 4
Ritual Five: "Take My Time"
Ritual Six: Pay Attention/Deep Listening
Ritual Seven: Be My Self
Pulling it All Together
Living in Vocal Awareness
[Bonus] Vocal Leadership
Vocal Power is Leadership
Reviews
It was very informative and useful. Thanks to Mr Arthur, I could learn many new things concerning public speaking. Thank you very much.
I have no words to tell. This is very good. I learnt a lot. The facts that I learnt from this course are way different then I thought it was. Finally, This was a wonderful course. I am Thank You for this course.
I enjoyed this course and the instructor. It is obvious he has decades of experience in this subject. I'm even now interested in his published books. I would recommend this course to anyone that has interest in improving their effectiveness speaking to and in front of others.
I was able to gain insight into how important ones stature are and why it's important to practice breathing techniques.
Great content. Taught valuable lessons and skills that can be quickly used in the real world. Genius.
The course in itself is full of good information. Anyone will learn or relearn things. When Arthur speaks it's a dry and labored delivery. When that starts to gets to you, you get the feeling this was shot in a hotel room between whether the instructor was doing that day. Simple fix reshoot with a green screen and edit in a more desirable background. Opening and ending music for each section would all take an hours time plus help the viewer to focus. It's good stuff but as it's put together boring. What it does have is great value. With that said it's a good course either for a beginner or a refresher.
Excellent course with many great tips and exercises to help you become a better public speaker thanks
Outstanding teacher. Easy to watch. Easy to listen. Easy to learn. I will now practice story telling in visceral language. I look forward to more courses from Arthur Samuel Joseph.
Chandler
December 22, 2017
Not what you expect! This is not your typical voice or speech class. This is the real deal from someone who has been teaching at the highest levels for decades and it shows. It's pretty deep and heady stuff, quite philosophical even at times, but once you get into the exercises and try them, you see how it all fits together. It's not just about your voice, it's truly the path to becoming a communication Master (Jedi) trained by the vocal Yoda! It's really quite beautiful.
Coupons
| Submit by | Date | Coupon Code | Discount | Emitted/Used | Status |
| --- | --- | --- | --- | --- | --- |
| Lee Jia Cheng | 1/20/2020 | FC145CFB2E223E07592C | 100% OFF | | expired |
| Lee Jia Cheng | 3/31/2020 | EXPIRESAPRIL2PUB | 100% OFF | 40000/2029 | expired |
| Angelcrc Seven | 5/6/2020 | PUBLICSPEAKEXP-5-9 | 100% OFF | 40000/5116 | expired |
| - | 6/29/2020 | PSRTCMEXPJULY022020 | 100% OFF | 40000/2683 | expired |
11/28/2017
course created date
11/20/2019
course indexed date