Video editing: Adobe Premiere Masterclass
video editing, adobe premiere, premiere pro, video production, video marketing, filmmaking, film making, color grading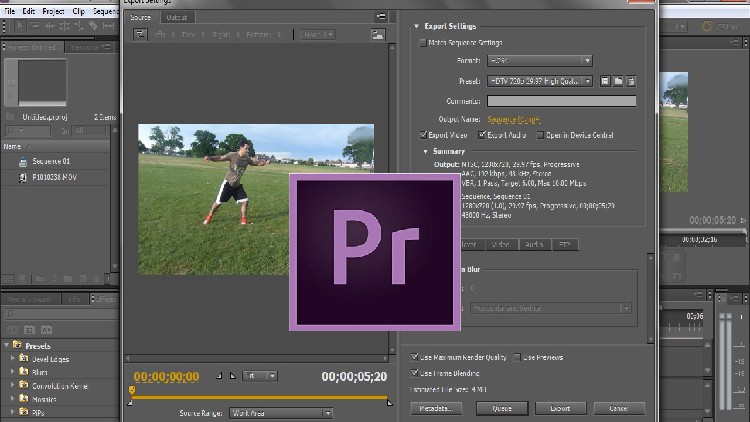 What you will learn
Adobe Premiere Pro
Video Editing
Adding effects (colour, slow-motion and texture)
Text effects
Description
This is a perfect course for someone looking to learn how to edit videos on Adobe Premiere Pro taught by an industry expert. Learn how to setup, trim videos, sound, video effects, transitions and texts. The course has advance features on learning how to time remap (fast forward and slow motion effects), track matte key where you can have layers of video running over a text as a logo, multi- screen effect and advance cinematic effect with filters. Learn to create a perfect professional video with live examples broken down exceptionally well. This course is project based means you will gain skills and apply it to your own videos.
This course is for beginners. You do not need any previous knowledge in Premiere Pro or video editing experience. We will make a video together from start to finish, step by step. By the end of this course you will know how to take your raw video files, edit them and improve their video and audio elements. You will learn how to add additional footage to enhance any boring video and hide the occasional mistake.
Yo will master transitions. You will learn how to sync separate audio & video files together all the way through to animating your logos & baseline subtitles.
If you need to start making professional videos that you can upload and market on Youtube to impress colleges & clients come join me in the class. Embark and take steps to become a skilled post production artist and make your way out as a video editor. I will make easy and fun - I guarantee.
Content
Introduction
Introduction
Setup Adobe Premiere Pro
Editing: Trimming Video
Layers and Texts
Import and Layers
Import Music and Video transitions
Time Remapping
Video Effects Motion
Opacity Strobbing
Rendering
Track Matte Key Video and Text
Clipping, Sound and Multi-Screen Video
Cinematic Effect and Filters (Colour Correction)
Charts
Price
Rating
Enrollment distribution
12/27/2019
course created date
1/21/2020
course indexed date