Understanding 5G Network Security
Protecting and Securing Today's Most Advanced Wireless Network
Network & Security
category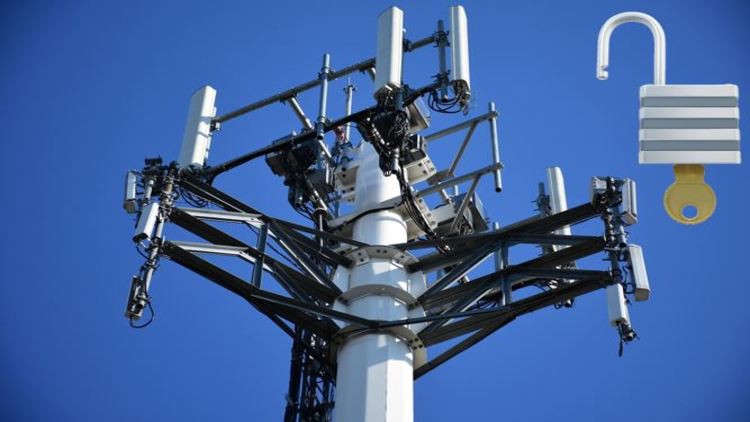 What you will learn
Value the importance of securing and protecting 5G wireless networks
Identify the biggest threats to 5G wireless network communications
Identify and manage risks and threats in the 5G network security landscape
Specify the infrastructure necessary for thorough 5G network security
Enumerate specific steps to protect 5G wireless networks today and tomorrow
Description
5G wireless technology is the catalyst to the 4th Industrial Revolution. It is the spark and fuel that will drive new products and services for endless connectivity across devices with unparalleled bandwidth and exceptionally low latency.
If everything is connected, then the impact of a breach or denial of service becomes that much more impactful. 5G networks will be software-centric riding huge cloud platforms in the core and at the edge. The risk is real, and hackers and bad actors will seek out any vulnerabilities.
Security is one of my biggest concerns as carriers build out and deploy 5G networks. I recently spoke on this very topic at the 2021 Linux Foundation Open Networking and Edge Summit. I created this course to drive home the importance of 5G network security and help you build infrastructure, applications, and services that keep security at the forefront.
In this course, you will learn the:
Importance of securing and protecting 5G wireless networks today!

Biggest threats to 5G wireless networks and how to mitigate or prepare for them.

5G network security landscape and how it impacts 5G wireless networks.

Infrastructure necessary for 5G network security, and

Practical steps necessary to protect your 5G network.
Join me in this crusade to protect the next generation of wireless technology and let's make the technological leap safer and more secure!
Content
Introduction and the Critical Nature of 5G Network Security
Course Welcome and Introduction
High Level Overview of Course
Key Aspects of 5G Network Security
5G Network Security in the News
Reinforcing the Importance of 5G Network Security
The Evolution of Wireless Networks
Section 2 Introduction
Evolution of Wireless Networks that Led to 5G
Architecture Changes in Wireless Networks
Key Components of 5G Networks
Potential Vulnerabilities and Risks
Business and Commerical Application Evolution in Wireless
Section 2 Summary
Section 2 Quiz
Fundamentals of 5G Wireless Networks
Section 3 Introduction
5G Standards Bodies
5G Non-Standalone Networks
5G Standalone Networks
Current Deployment Status
UE, RAN, and Core Threats
Section 3 Summary
Section 3 Quiz
5G Network Security Landscape
Section 4 Introduction
Design Principles for 5G Networks
Cyber Security Best Practices
5G Physical Layer Security
5G WLAN Security
Securing 5G Networks Holistically
Current Regulatory and Governmental Impacts
Section 4 Summary
Section 4 Quiz
5G Network Security Infrastructure
Section 5 Introduction
Customer Edge Switching
SDN/NFV Security Monitoring
Securing IoT
VNF and CNF Security
Cloud and MEC Security
Section 5 Summary
Section 5 Quiz
Core Principles for Network Security
Section 6 Introduction
Subscriber Privacy
Secure Communications
Centralized Identity Management
RAN and Core Network Security
Roaming Security
Section 6 Summary
Section 6 Quiz
Vulnerabilities, Attack Vectors, and Mitigation
Section 7 Introduction
Protocol Vulnerabilities
AKA Attacks
Disclosure of Subscriber Unique Identifier
Spectrum and Network Slicing Attacks
Policies and Standards, Supply Chain, and Architecture
Section 7 Summary
Section 7 Quiz
Physical Security for 5G Networks
Section 8 Introduction
Access Control Standards and Processes
Systems Surveillance and Monitoring
Network Access Security
Cell Site Security
Section 8 Summary
Section 8 Quiz
Conclusion
Overview of Key Takeaways from Course
Thank You and Contact Information
11/30/2021
course created date
1/4/2022
course indexed date