Travel like a Pro: for all aspiring travellers
Do you have a desire to travel but just don't know where to start? With eight years of experience, I've got your back.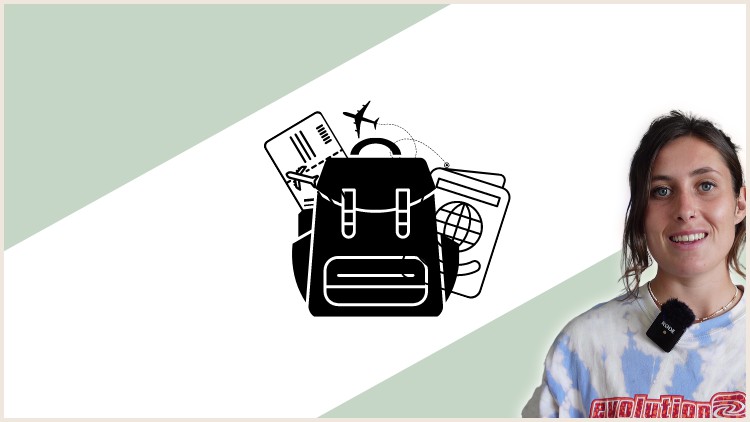 What you will learn
You will gain the confidence to take the leap and start planning your dream trip today.
You will learn how to plan your own trip through a range of free resources.
You will learn how to cheat the airlines and use flight hacks to find the most affordable flights.
You will learn how to budget well and stretch that trip from one month to six.
You will gain insider knowledge to execute your trip safely without being scammed.
You will learn how to be budget savvy and the costs you can avoid and cut down on.
You will learn how to find specific country visa information and the best on the road travel insurance.
You will learn how to basically travel for free if you want to.
You will learn how to manage your money on the road and the best banking app to use.
You will learn how to beat the scammers and be one step ahead of the game.
You will learn how to hithchike successfully from a seasoned hitchiker.
You will gain an insight into the wonderful world of Workaway and how to write an effective profile
You will gain an insight into the world of Couchsurfing.
You will make a start on your saving journey and learn how to save for that dream trip.
You will learn how to deal with common feelings that you'll feel when you're away.
You will learn how to budget successfully using my favourite travel app.
You will be given my top travel apps to download and then realise you won't be able to live without them.
Description
Do you have the desire to travel but just don't know where to begin?
Well, I've got your back. With eight years of travel experience, I have built this comprehensive course to give you the knowledge, skills, and confidence to plan and execute your dream trip.
I've divided it up into 9 easy-to-follow sections from common misconceptions, choosing and organizing your itinerary, finding affordable flights, and booking your perfect accommodation, a pre-trip checklist, to on-the-trip advice. I hand over to you all my top budgeting tips on how to make your trip stretch from a month to six months, as well as my ultimate guide to staying safe on the road.
Basically, this course is everything that I wish I knew before I left on my first backpacking trip in 2014.

You get instant access to:
4 hours of invaluable travel content with coinciding tasks to ensure you are taking the necessary steps toward your dream trip.

A downloadable pdf guiding you through the course.

Access to the Travel with Jules exclusive Facebook group where you can connect with other aspiring travellers on the course.

The option to reach out to me personally through various social media forms or a videocall to settle any questions you may have.

Lifetime access to the course and all future updates.



But what will you learn in detail in this course?
Misconceptions: In this beginning section, I crush the common misconceptions that prevent people from travelling. You'll maybe realise that one of them resonates with you, and it will give you a push in the right direction to start planning your trip. You'll jump to the next section with excitement and motivation.

Where to begin?: Now that you understand what has been stopping you from travelling, we'll start with how to choose your destination, and how to begin planning and figuring out what kind of traveller you are. You will discover whether you are a fast vs slow traveller and about the dangers of overplanning. Once the destination is decided and the trip is semi-planned, we'll move on to your saving goal and how to reach it.

Flight hacks: In this crazy time in which we are living, flight prices have skyrocketed making travelling to distant destinations almost out of reach. Well, maybe for those who have zero clue about flight hacking. Lucky for you, I have it sussed out and in this detailed section I hand over to you my top tips for cheating the airlines and finding affordable flights. You'll learn all the hacks to finding the best and most affordable flight for your trip (so that hard-earned money can be put aside for your actual trip).

Finding and booking that perfect accommodation: With hostel life booming and more and more hostels popping up throughout the globe, scrolling through Hostelworld and finding the right hostel has become a tough task. Having slept in 100s of hostels over the years, I've got you covered with a comprehensive guide to finding the perfect hostel for you. You'll learn how to suss out the best hostels, including what to look for in terms of location, price and amenities, and how to sidestep the god-awful ones. Hostel life not for you? I've thrown in an extensive Airbnb guide for good measure. You'll learn how to spot the good Airbnbs from the bad as I share with you my own experiences. You'll leave this section full of the insight and confidence to book your ideal hostel or Airbnb.

Pre-trip checklist: This section is an important one and one your mum & dad would want you to watch. We're talking packing lists, visas, vaccines, travel insurance, money management on the road and must-download travel apps. Trust me you'll thank me later.

Travelling on a small budget: This section is my favourite as it covers ways to stay on a low budget and crushes the most common misconception of 'I need so much money to travel'. You'll gain an insight into ways to stretch that budget further like using Workaway, Couchsurfing and hitchhiking to ramble your way around the world. You'll learn top budgeting tips from my eight years of low-budget travel and finish the section feeling positive that any travel is possible on a budget.

On-the-trip advice: This section is really knowledge and advice which I wish I had before starting my travelling journey. You'll gain an insight into the common feelings you will have when on the road (because let's be honest, it's not all rainbows and sunshine), how to make those connections with other travellers and have more of an understanding of Instagram vs reality.

Safety and scams: This is the final section of the Travel like a Pro course. As a solo female traveller for many years, I hand over my ultimate safety tips to other female travellers. But listen up, these tips can help all travellers (irrelevant of gender) so if you want to learn how to keep yourself and your belongings safe on the road and how to avoid the most common travel scams, tune in for my final section.
Our Satisfaction Guarantee
We have a 30 day 100% money back guarantee. So if you are not satisfied with your purchase, you will get all your money back immediately!
I'm looking forward to guiding you towards your dream trip!
Jules
Content
introduction
introduction
my story & my love for travel
misconceptions about travelling
money
time
language barrier
safety
too shy
backpack life
ok, let's get started!
choosing the right destination for you
where to begin planning?
slow vs fast travel
is there such thing as overplanning?
saving for your dream trip
flight finding ~ let's cheat the airlines
secret to finding affordable flights
booking time ~ a guide to hostels & airbnb
hostel guide (1): the different kinds of hostels
hostel guide (2): what makes a good hostel // amenities
hostel guide (3): other important features
beginners guide to Airbnb
pre-trip checklist ~ have you remembered everything?
my guide to packing
the boring but important
travel apps I live by
how to manage your money on the road
travelling on a small budget
workaway
couchsurfing
hitchiking & my top tips
short but sweet guide on housesitting
general ways to keep your budget low
on the trip advice
common feelings
the people you'll meet along the way
instagram vs reality
tips to make friends
safety tips ~ beat them scammers
top safety tips: from one female to another
common scams & how to avoid them
real talk: my worst travel scam experience
keeping your belongings safe
Reviews
This course is lifechanging! Packed with amazing advice, and so many invaluable tips I would never have thought of. Jules is also really friendly and helpful and I loved learning from her. If anyone reading this is considering going travelling, you will absolutely not regret taking the course. Thank you so much Jules!
I've always wanted to go travelling, but I'm quite an anxious person and was worried about how to plan my trip and travelling in general. Jules has given me some great tips and made me so much more confident about going! Everything was explained really clearly and I've already found some great flight deals thanks to her suggestions!
Very insightful course! Lots of helpful tips. I feel much better prepared for my trip. Jules is easy to listen to and clearly knows her stuff!
Charts
Price
Rating
Enrollment distribution
9/8/2022
course created date
11/26/2022
course indexed date