Travel to China during COVID period
What to prepare for a trip in China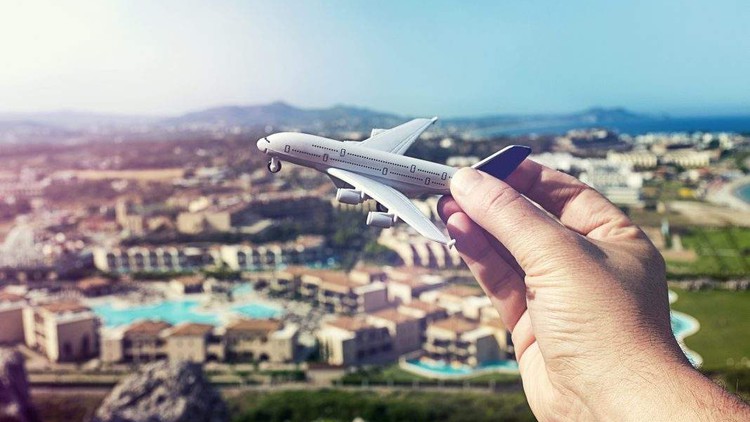 What you will learn
The most recent immigration rules/policy of China
What to prepare before departure
What to be noticed during your flight and after you arrived in China
How to get back to your home country
Practical materials\websites\apps recommended for you
Description
About this course:
This course is designed with my personal experience. I have done complete research to prepare all the important information about traveling to China during COVID period.
All the followed information will be provided:
The most recent immigration rules/policy

What materials you need to prepare before departure.

What to be noticed during your flight and after you arrived in China

When can you travel around freely

How to get back to your home country

Practical materials\websites\apps recommended for you
About the teacher:
Dr Xin Zhao, University of New South Wales

CEO of Zhaojiu Education, Shenzhen

Teacher of artificial intelligence courses

Shenzhen Overseas High-Caliber Personnel

Forbes U30
No matter if you are a Chinese citizen or not, you will know detailed information and the most important notices about traveling to China.
The course is taught in two ways. I have summarized key points and will introduce them to you one by one. This saves a lot time for you to get a general understanding of the things to be done. Apart from that, I have recorded the followed steps:
Check policy on the embassy's website

Making bookings at the listed testing center

Apply for the health code

Book air tickets

Download WeChat
You can just follow me to find the latest notices even though some rules are changed.
Join in me now and enjoy your trip in China!
Content
Introduction
Background
Course Introduction
About the instructor
Policies
PCR and Antigen tests
Health Code
Traveler with infection history
Alternative methods
Other important suggestions
Air tickets
Testing schedule
Accommodation
During your journey
Quarantine rule in China
Plan to leave China
Frequently used materials
Frequently used materials
Step by step demo for actions
Step by step demo for actions (part 1)
Step by step demo for actions (part 2)
5/22/2022
course created date
5/27/2022
course indexed date