The Salary Negotiation Knowledge Party
The Salary Negotiation Knowledge Party
Career Development
category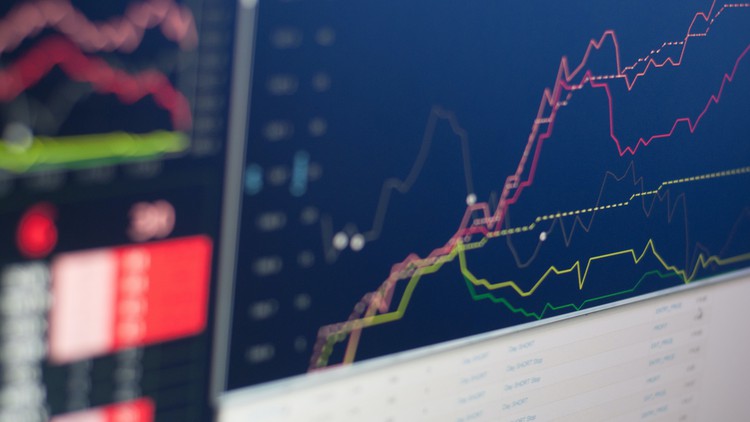 What you will learn
Introduction To The Salary Negotiation Knowledge Party
Preparation of Salary Negotiations
Calculating Your Worth In Salary Negotiation
The Offers Of Salary Negotiation
The Counteroffers Of Salary Negotiation
Conclusion To The Salary Negotiation Knowledge Party
Description
"The Salary Negotiation Knowledge Party"
Welcome to "The Salary Negotiation Knowledge Party" – an empowering event dedicated to equipping you with the skills and insights needed to navigate salary negotiations with confidence and success.
Event Highlights:
Expert Insights: Join us as we bring together industry experts, seasoned negotiators, and HR professionals to share their wisdom and strategies for achieving favorable salary outcomes.

Know Your Worth: Learn how to accurately assess your skills, experience, and the value you bring to the table. Discover the art of quantifying your contributions to confidently present your case.

Effective Communication: Master the art of persuasive communication. Explore techniques for articulating your value proposition, addressing concerns, and making a compelling case for the compensation you deserve.

Negotiation Strategies: Delve into proven negotiation tactics and strategies. From anchoring techniques to collaborative problem-solving, empower yourself to navigate conversations with hiring managers and employers.

Handling Counteroffers: Gain insights into effectively handling counteroffers – a crucial phase of negotiations. Learn how to evaluate counteroffers and make informed decisions that align with your goals.

Building Confidence: Boost your confidence through role-playing and mock negotiation scenarios. Practice advocating for yourself in a supportive and constructive environment.

Interactive Workshops: Engage in hands-on workshops designed to refine your negotiation skills. Receive personalized feedback and guidance to enhance your approach.

Networking Opportunities: Connect with like-minded individuals who share your aspirations for fair compensation. Exchange experiences, insights, and strategies for success.
Why Attend:
Empowerment: Gain the knowledge and tools to advocate for the salary you deserve.

Confidence: Develop the confidence to engage in productive negotiations.

Expert Guidance: Learn from seasoned negotiators and industry professionals.

Practical Skills: Acquire actionable skills through interactive workshops.

Networking: Connect with a supportive community of fellow negotiators.

Future Earnings: Invest in your future by maximizing your earning potential.

Networking opportunities that open doors

Transformational insights that last a lifetime
Who Should Attend:
Professionals aiming to elevate their negotiation skills

Job seekers looking to ace salary discussions

Entrepreneurs navigating business negotiations

Anyone curious about the art of effective communication
Join us at "The Salary Negotiation Knowledge Party" and unlock the power of negotiation. Together, we'll celebrate your journey to earning what you're worth. Reserve your spot today and get ready to party with purpose!
Content
Introduction To Salary Negotiation Knowledge Party
Introduction To Salary Negotiation Knowledge Party
Preparation of Salary Negotiations
Preparation of Salary Negotiations
Calculating Your Worth In Salary Negotiation
Calculating Your Worth In Salary Negotiation
The Offers Of Salary Negotiation
The Offers Of Salary Negotiation
The Counteroffers Of Salary Negotiation
The Counteroffers Of Salary Negotiation
Conclusion To The Salary Negotiation Knowledge Party
Conclusion To The Salary Negotiation Knowledge Party
8/29/2023
course created date
9/4/2023
course indexed date