The 300 Body
How to Build a Spartan Physique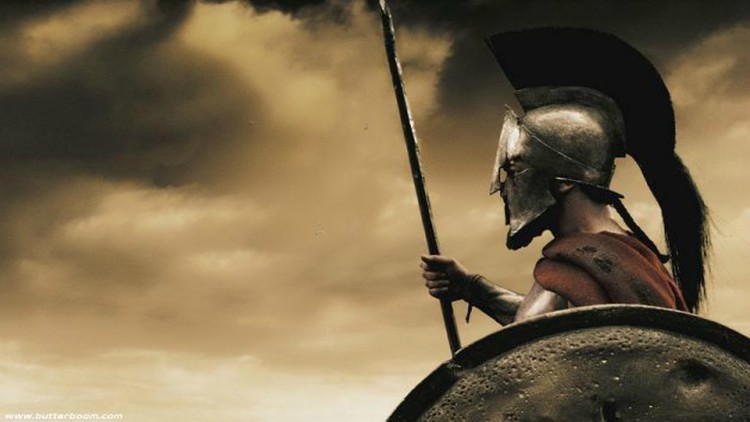 What you will learn
If the student works out regularly, the student will be able to be & to look as strong as a Spartan
Description
Are you ready to change your body for the better? If you answered yes, then it's time to forget everything you've ever known about bodybuilding. The 300 Body will teach you why the new school method of bodybuilding is all wrong: high reps are a waste of time, too many isolation exercises won't get you where you want to be, and many modern body building programs are tailored to people who use bodybuilding drugs! If you're ready for a change, start with The 300 Body, which will teach you the ancient methods that worked for some of history's greatest warriors. 
The 300 Body is all about harnessing the wisdom of the ancient Greek city-state of Sparta, but have you ever wondered why Sparta's ancient warrior training program is worth learning about? According to credible sources, Sparta was feared by all other Greeks in the empire because its army was so powerful, and the Spartan male soldiers so fierce. Every male Spartan became a soldier, and males would leave their familial home at the age of seven to train to become soldiers. Luckily, you don't have to leave home or train your entire life to get The 300 Body today!
Content
The 300 Body – How To Build A Spartan Physique
Introduction
Chapter 1 - Strength Training as Physique Building
Chapter 2 - When and Where to Train
Chapter 3 - The Few, The Proud (A Look at The Spartan Lifts)
Chapter 4 - How the Training Is Structured
Chapter 5 - The Spartan Deadlift
Chapter 6 - The Spartan Squat
Chapter 7 – The Spartan Chest Press
Chapter 8 - Warrior Pull Ups
Chapter 9 - Abs Like a Greek god
Chapter 10 - A Few Extra Weapons in The Arsenal
Chapter 11 - A Diet to Die For
Chapter 12 - Thinking Like The 300
Bonus Frequently Asked Questions
Reviews
This course has some good advice I think most gym-crazed people don't know. However, I wish that there were some videos in the course for explanation/example.
Using your own body weight can work! A pdf file with the basic information can help. Thank you for a good course!
The instructor explanations are clear and easy to follow but the illustrations of the exercises could have been improved. In conclusion this is a fair course at best. Joe Truncale
Until now, the course did'nt bring any concrete information about the training. Doesn't have videos or some attachment to base the course it self.
ok, where is button to remove this course from my list? It's just a reading loud. That's it. I can read all that info in any bodybuilder forums
8/20/2017
course created date
9/2/2019
course indexed date
Michael Wylie
course submited by