The Ultimate MySQL Crash Course 2022
Learn MySQL in No Time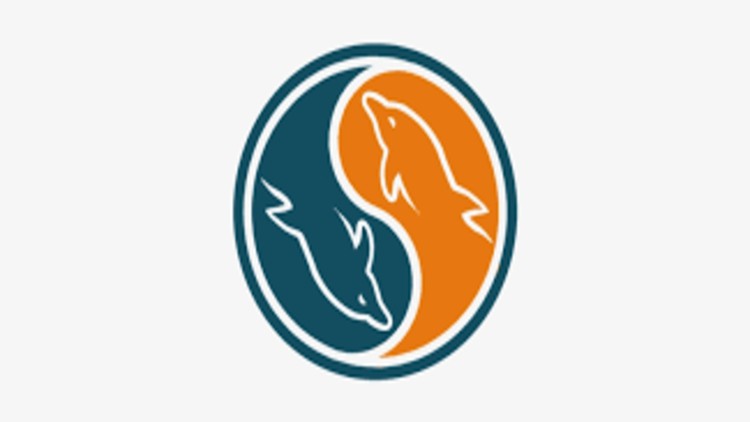 What you will learn
Install the easiest tool for starting with MySQL
Grasp the basic concepts of MySQL
How to create databases and how to manage them
Learn all you need to know about constraints and how they work
absorb some advanced parts like joins
Description
In this course you are going to learn everything you need to know to get started with MySQL in probably less than two hours, so you can actually consume this piece of content in one sitting. The course is surly intensively on using the SQL command line inside the PHPmyadmin tool and that's for teaching you just how SQL works and you can write your queries, not just in the SQL command, but also inside your backend apps and that's the best way to learn SQL in my opinion. So the course is short, informative, practical, and bite-sized at the same time.

To elaborate we are going to start of course from the basics of some theoretical crucial definitions like database, queries, tables, columns, and cells to some beginner sections parts like creating dropping and inserting into tables, data types, and operators to intermediate sections constraints primary and foreign keys functions, SQL most known clauses like (Select - Where - Group by - Order by) and alters to a touch of the advanced parts like joins and so much more. if you want to learn the basics of MySQL and start building your applications on the same day, then this course is yours. come on what are you waiting for? :)
Content
Installation
Installing Xampp
Basics and First Steps
Creating and Dropping Databases
Creating Tables
Dropping Tables
Inserting into Tables
Updating and Deleting
Data Types
Operators
Constraints and Functions
Primary Keys
Foreign Keys
Functions
Clauses
Select and Where
Order by
Group by
Joins
Aliases
Inner Joins
Left and Right Joins
Bonus lecture
Bonus lecture
Reviews
Orlando
September 14, 2021
This is one of the worse course I had ever taken!! It is hard to understand it. The teacher made many basic mistakes.
Is baddly explained with lots of errors (basic errors), and instead of redoing the lessons he leave the errors
editing of the video could be better, everyone makes mistakes but you dont have to leave them in the video
COURSE IS NOT WELL PLANNED AND IT COVERS VERY FEW OBJECTS YOU TUBE HAS BETTER CONTENT FOR FREE THAN THIS
Esperaba que el curso fuese utilizando MySQL Workbench, pero el resultado es el mismo. Bastante comprensibles las explicaciones.
Fue bueno recordando lo básico de MySQL. Solo hay que mejorar el audio un poco pero lo demas esta bien.
The communication is weak as well as the voice is not clear and the course is too basic for the cost . The instructor is not at all interactive
Author didn't notice the mistake in word "FOREIGN" and the main one he doesn't know that special words are highlighted by MySQL. You need to learn SQL firstly and only after that create your courses.
So far it is not a professional course. It's not about the lack of fanciness... but the author just mumbles on and on... and whatever could be said in a clear and concise sentence drags on for several minutes... lacks clarity... I already know this stuff...
Instructor doesnt seem to br good at teaching or at subject.Making too many mistakes and he isnt confident at what he says
Necesita resumir las partes obvias de la instalación, y seguir unas pautas pre-definidas de desarrollo.
Coupons
| Submit by | Date | Coupon Code | Discount | Emitted/Used | Status |
| --- | --- | --- | --- | --- | --- |
| - | 4/14/2021 | MYSQLCOURSE21 | 100% OFF | 40000/15911 | expired |
| - | 5/3/2021 | MYSQLCOURSE22 | 100% OFF | 40000/8858 | expired |
| - | 6/27/2021 | MYSQLCOURSE23 | 100% OFF | 40000/19541 | expired |
| - | 8/24/2021 | MYSQLCOURSE24 | 100% OFF | 40000/12788 | expired |
| - | 9/19/2021 | MYSQLCOURSE25 | 100% OFF | 40000/5183 | expired |
| - | 10/18/2021 | MYSQLCOURSE26 | 100% OFF | 40000/5106 | expired |
| Angelcrc Seven | 11/21/2021 | MYSQLCOURSE27 | 100% OFF | 1000/611 | expired |
| - | 11/23/2021 | MYSQLCOURSE28 | 100% OFF | 1000/966 | expired |
| Angelcrc Seven | 12/20/2021 | MYSQLCOURSE29 | 100% OFF | 1000/992 | expired |
| Angelcrc Seven | 12/26/2021 | MYSQLCOURSE30 | 100% OFF | 1000/935 | expired |
| - | 12/29/2021 | MYSQLCOURSE31 | 100% OFF | 1000/608 | expired |
| Angelcrc Seven | 1/14/2022 | MYSQLCOURSE32 | 100% OFF | 1000/743 | expired |
| - | 1/20/2022 | MYSQLCOURSE33 | 100% OFF | 1000/805 | expired |
4/10/2021
course created date
4/14/2021
course indexed date