Oxford Diploma : Ultimate Health
8 - in - 1 course: genius living - fitness and health for now and for ever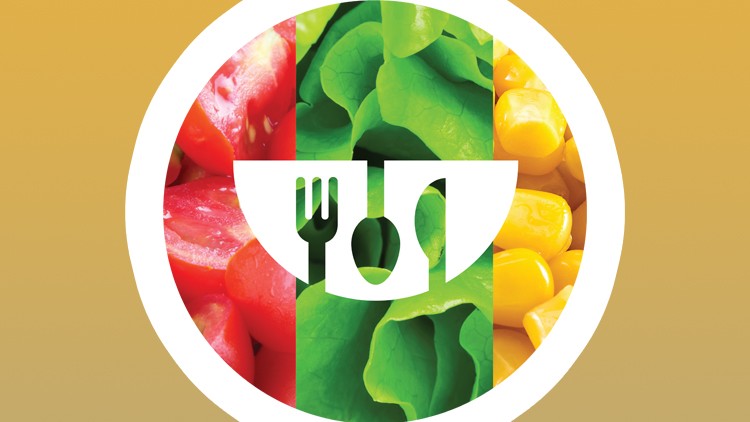 What you will learn
Lose weight
Minimise risks of illness rather than treat after the event
How to become a Sleep Consultant
Minimise risk of stroke, heart disease etc
Know HOW to make changes for their overall benefit
Armed with extra knowledge, look forward with hope and positivity
Look better, feel better and do more - with energy and enthusiasm.
Learn about MANY key biomarkers and what to do with this knowledge
Workbook on Holistic Medicine
Exercise more productively
Description
There are plenty of 'Health and Fitness' courses on Udemy - dozens and dozens. BUT this one is unique and the opening lectures explain why. No other course duplicates this. PLUS there are several workbooks included - current as at May 2021.
This is EIGHT courses in one:
1. Benchmarks
2. Routines - morning and evening
3. Intermittent - fasting/movement
4. Food & drink
5. Exercise
6. Sleep (and become a Sleep Consultant)
7. Lifestyle medicine
8. Holman Protocol
In short: total health (+ workbook on Holistic Medicine)
You will learn about:
Losing weight

Key biomarkers

Key tests to have - and then check back to see progress

Benchmarks set by YOU - and then check back

Sleep

Intermittent movement

Intermittent fasting

Fitness

Healthy eating

More Sleep

How to optimise your own health
This is a unique course owing in part to its origins (Wisdom of the Crowds) and in part to its application. The Holman Protocol is a collection of ideas, studies and interpretations that will enable you to regain health, to regain wellness - in short to take control over your life - and become superhuman!
Through a series of lectures - some quite long - and with reference to experts, studies and published articles the student is presented with a wide range of advice over the key areas that affect our lives. Areas such as exercise, sleep, stress, diet, risks, routine, fasting and the measurement thereof, are all covered. But this is an individual journey, not a prescription. Students will be presented with topics to consider and homework to take action over.
The greater participation from the student, the greater the progress.
If you follow this long course the following will happen:
1. You WILL lose weight (if weightloss is needed)
2. You WILL get fit(ter)
3. You WILL get healthier
4. This will improve all aspects of your life ( including sex life)
5. You will become Superhuman!
It is probably not overstating it to say that lives may well be saved.


This is a very detailed course - longer than many many other courses...it's your life, make the choice.
Workbook on Holistic Medicine (added January 2020)
Definition

Balanced life

What do you want from your doctor?

Lifestyle modifications

Principles of holistic medicine

The immune system

Types of treatment

Long term?

Focus on preventing diseases
Workbook on becoming a Sleep Consultant (added February 2020)
What a Sleep Consultant is

What the main purpose of a Sleep Consultant is

How to check if you have insomnia

The main causes of insomnia

What to do to aid sleep

What to NOT do to aid sleep

Circadian rhythm

Psychological issues

Best exercises for sleep

Food and drink that promotes sleep

Sleep patterns and brainwaves

Anatomy of sleep

Sleep stages

Sleep mechanisms

The role of genes and neurotransmitters

Alpha waves

Sleep test

Autogenic training

Biofeedback

Guided imagery

Progressive relaxation

Self-hypnosis

Video evaluation and recommendations

200 strategies to fall asleep

How to fall asleep within 2 minutes
Content
Origin of the Holman Protocol
Introduction - part 1
Introduction - part 2
Introduction - part 3
Introduction - part 4
Introduction - part 5
Introduction - Part 6
Introduction - part 7
Introduction - part 8
Introduction - part 9
Introduction - part 10
Introduction - part 11
Introduction - part 12
Introduction - part 13
Introduction - part 14
Introduction - part 15
Introduction - part 16
Introduction - part 17
Introduction - part 18
Introduction - part 19
Introduction - part 20
Oxford School of Learning Diploma
About the Diploma
Following the Holman Protocol
Pre-Tests
More Pre-Tests
Routine
Morning Routine - Part 1
Morning Routine - Part 2
Morning Routine - Part 3
Intermittent Fasting
Intermittent Movement
Food - Part 1
Food - Part 2
Water
Alcohol
Walking
Exercise - Part 1
Exercise - Part 2
Drugs
Purpose
Evening routine
Sleep - Part 1
Sleep - Part 2
In Conclusion
Got A Minute?
What I Would Like You To Do
Students questions - How to stay calm
Mastering your health includes stroke prevention
Lecture 1
Lecture 2
Lecture 3
Lecture 4
Lecture 5
Lecture 6
Reviews
That's an awesome course for everyone that want to change their life for better! A lot of ideas, directions and encouragement! Thank you very much!
I found the course material interesting, in depth and thought provoking. I have incorporated a lot of what I learned into my daily routine and like having the "map" to help keep me on track. I see things differently after taking this course and highly suggest it for anyone seriously interested in health.
This course is a very good tool to go through a number of different health aspects step by step. The lecturer knows what he talks about, is competent and helps a lot after asking.
This a fantastic course. Be warned, it is not for the faint-hearted. People in that category might first investigate the instructor's new course on "Frail to Fit in 50 Lectures" :-) Transformation sadly requires more of each of us than simply pushing the Play button, or idly half-watching a Udemy lecture while munching on crisps and scrolling Netflix. The overview of the course is deliberately stern, designed to deter time-wasters and Udemy tourists: "Please do NOT enrol on this course on impulse […] Joining my courses is a serious business and I want you to get the most out of your study – but I also want you to enjoy the course." For those willing to dive in, this course will change your life, if you change! It clearly details how and why to optimize each area of your life: purpose, habits and routines, nutrition, exercise, sleep, optimal physiology. As Chris points out in the Overview – It's your life, make the choice. The instructor has a long teaching history in secondary schools and universities, and this shows in the organization and logical progression of the course. It also shows in the invaluable workbooks, and frequent updating of material. He is passionate as well as knowledgeable about each subject, and imparts his experience generously, also providing the articles and research to back up each of his points and recommendations. The mountain of supplementary resources and workbooks can guide you through the course and remains useful long afterwards. You will have the necessary benchmarks and bio-analyses to tangibly measure your progress as you implement what you learn. As in all of Chris's courses, students are encouraged to participate in the course through the Question & Answer section, interacting with the instructor and fellow students. This is makes learning come alive! Especially as students come from a wide array of countries and backgrounds. Chris is very active in the Q&A, guiding or even prodding students: "It's a pity that […in] a course that urges active participation, that in two years this is your only questions/participation." Some may find this daunting. Chris demands a lot from them. Remember, you were warned in the Overview. Normally you would have to pay a life coach to get this level of personalized accountability and interaction… it is a bonus. Like the rest of the course, an opportunity to change.
I love that it is an interactive course here the students are encouraged to be involved and communicate within the course. Downloaded my first workbook and I'm so happy to see that this is also an interactive activity. Health is not just a way of eating, it is a way of living, physically and emotionally, balance is key - this was something the Holman Protocol course taught me just a few lessons in ... cant wait to grow more as I learn
Jarhanlimpg
April 26, 2021
First lecture. I just started the course, so far so good. all the information about the course was giving, I will update this review later on.
As I went through only introductory part, I got the feeling that course is going to be awesome and at the end of every lesson I shall be learning at least one thing which will be helpful for me through out my entire life.
Awesome course, a whole amount of healthy habits to work on, understand and implement them. some of the ritual/habits I've learned from other courses, some are new for me or in other form. Many thanks!
I wasn't going to review but as I went through the vid and transcript it got so bad at times I felt I had no option. It's quite slow and boring - I sped up the spoken part. Transcription is very inaccurate and makes for disjointed reading not least because there's no punctuation. It is visually uninteresting an too long is spent looking at static screens with lots of black. If this is how the rest of the course is I may not bother.
The content is awesome because it has forced me not to hit the snooze button, for the past 7 days! It reinstates the good values and principles that we have senselessly trounced over! The "OTHER" paid courses on the Udemy are slightly shorter, slightly fast-paced and use graphics, and animation to make lessons interactive. I think this course takes a lot of time in "coming to the point". Also, the voice over seems low energy and slow-paced (as if contemplating). Hope to get more from you ...... Good Soul
You can tell the instructor cares about the health of people and gives a lot of example on how to stay healthy. The structure is clear he also explains a lot of meaning of the complicated words they use as a health measurement.
I am only on the second lesson. I had trouble becoming engaged in the beginning of the course not because of the course but because I have medical issues that affect my ability to focus. I usually never give a five star rating in the very beginning until I can engage myself on the course material. I have started becoming more engaged in the course even if my work is so busy I don't get a lot of time for it. I want the things the course offers. My entire adult life has been facing illness and depression. I lost a large part of myself when chemotherapy wiped away my memories and ability to focus. I was a published poet before my second round of cancer. Now I would have to compare my brain to a butterfly. I start one thing and then I flutter off to do something else then another. My one thing that made it hard was that your voice is rather monotone. It can make me sleepy if I am trying to listen after waking up already tired. I may be slow but I am fully intending to take your course to heart and hopefully bring at least a part of my old self back.
Chris is a true Renaissance man. If optimizing various dimensions of your life appeals to you then this course is for you.
If life is about learning how to live a lovable und liveable life with intent, this course is a real good one to start with. And while inscribing there's one good lesson to be learned: The best things in life are free! <3
Logical, structured, original, interesting, good camerawork, easy manner, varied, references studies, comes with resources and...is free
Coupons
| Submit by | Date | Coupon Code | Discount | Emitted/Used | Status |
| --- | --- | --- | --- | --- | --- |
| - | 9/4/2019 | SUPERFINALSALE12 | 100% OFF | 500/48 | expired |
| - | 1/2/2020 | HEALTHY2020S | 100% OFF | | expired |
| - | 5/27/2020 | ENDOFMAY | 95% OFF | | expired |
| - | 12/31/2020 | NEWYEARHEALTH | 100% OFF | 40000/959 | expired |
| Angelcrc Seven | 10/13/2021 | OCTOBERSALE | 100% OFF | 40000/801 | expired |
| - | 1/26/2022 | JANUARYSALES | 95% OFF | | expired |
| - | 10/16/2022 | SALESALESALEFREE | 100% OFF | 1000/899 | expired |
| - | 10/25/2022 | EIGHTINONE2022 | 100% OFF | 1000/968 | expired |
| - | 11/23/2022 | FITNESSANDBEYOND | 100% OFF | 1000/976 | expired |
| - | 4/10/2023 | SALESPRINGHEALTH | 100% OFF | 1000/975 | expired |
Charts
Price
Rating
Enrollment distribution
Comidoc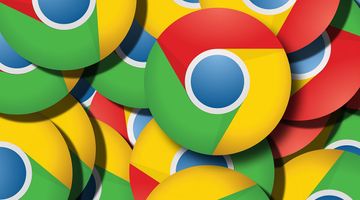 Want FREE online courses ? Our CHROME extension lists Udemy freebies in realtime !
Free
SkillShare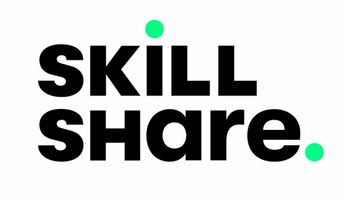 Unlimited access to 30 000 Premium SkillShare courses
30-DAY FREE TRIAL
3/8/2018
course created date
6/16/2019
course indexed date