The Essential Guide to Claude 2 - The ChatGPT Alternative
Get the Maximum out of AI ChatBots, start with Claude 2, the GPT from Anthropic: More Power, Ethical and just - Better!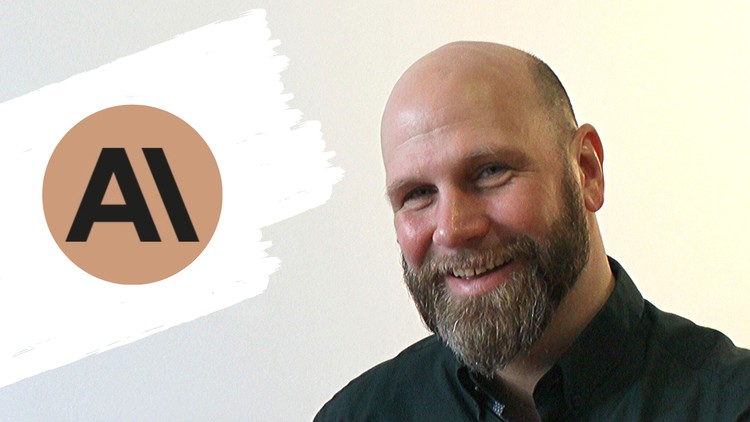 What you will learn
How to handle your projects faster and better with Claude 2
How to create SEO, e-commerce, translation, Amazon and sales copy with Claude 2
How to create high-quality Claude 2 texts faster with my pro tips for designing prompts.
How to rock Google and Facebook marketing with AI
Description
2023 will be the year of Artificial Intelligence! Are you ready get in the driver's seat and use the advantages of AI for your marketing and business?
You are? Then you have come to the right place, the Claude 2 webinar. Better than ChatGPT in many ways, Claude 2 from Anthropic can help you:
Write Social Media Posts and

Blog Articles

SEO-optimize Content

Do Market Research for You

Create your Emails

Get Data out of Tables and PDFs

And much, much more!
You already used ChatGPT or Claude and those tools didn't convince you? Then I have the solution for you: in this class you will learn how to use a GPT like Claude 2 the right way. Because a GPT follows a simple rule:
GARBAGE IN, GARBAGE OUT
And if you have bad prompts, you will have bad outputs.
Why Claude 2 and not ChatGPT?
Claude is up-to-date, ChatGPTs data ends in 2021

Claude can work with approximately 75,000 words, ChatGPT with ~6,000 words.

Claude is ethical, ChatGPT is exploiting people in Kenia.
In addition to the class, you also get:
all slides as downloadable PDFs,

all the videos as downloads,

a direct channel to the teacher: I will answer all your emails!
Why me as your teacher?
I work intensively with Claude 2 in our online marketing agency and am also involved in a funded university project in Munich where we use AI to improve a analysis software.
Sign up now and don't miss out on this brilliant technology!
I look forward to meeting you in class!
Dietmar
UPDATE HISTORY
September: Instagram, LinkedIn, YouTube, Harry-Potter-Game, Recipes, Law & Claude.
Content
Introduction to Claude 2
Introduction
Who is Claude?
What can Claude do for you?
The Sign-Up Process
How to use the Interface
Prompt Engineering
Creating a Prompt - The Right Way
5 Steps to a creating Good Prompt, Part 1: Author
Now we look at the Audience, the second part
The 3rd of our Categories is "Style" of the output
Now we come to the Content Category!
And, finally, the Task Claude should do for you!
Advanced Prompts
Real Life Examples
Creating Social Media, Part 1: Blogpost
Creating Social Media, Part 2: Facebook
Supporting Content Creation
The Rest
Prompting Tool: Promptbox AI
New Material Coming
You Need Help With Your AI Project?
8/7/2023
course created date
9/3/2023
course indexed date