The Email Etiquette Course - Business Writing With Class
Email Etiquette - Business Writing - Cold Email - Business Etiquette - Email Productivity Hacks and Much, Much More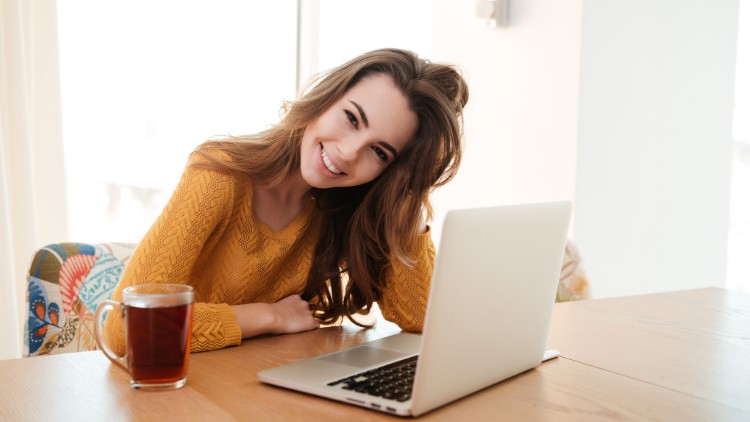 What you will learn
How to write detailed business emails
How to Write emails to Colleagues
How to Come Across as Professional Through Email
Learn how to Deal with Uncertain Scenarios
Description
Welcome to the Complete Email Etiquette Course. You are going to learn how to write emails and expand your business communication abilities. One of the most important ways businesses and individuals communicate with each other is through email. By learning the fundamentals of email etiquette, you will be prepared for any work situation to arise.
Most Courses talk about the spelling and grammar of writing emails, while this course specializes one what matters most when communicating–– creating messages that your recipient can understand and act upon. By enrolling in this course, you will learn how to speak to any audience through email. You will know the proper email etiquette to reach out to anyone you need for your organization.
Do the following points resonate with you?
Do you want to know how to ask your boss or work colleague to look over an important memo you're sending out?

How about someone from another work department that you haven't met?

Do you want to know how to reach out to an old contact for networking purposes?
We discover how to do these processes and more throughout the course. There are over 70 lectures of dense information to explore. Everything will be explained and you will understand how to apply the principles of email etiquette immediately.

What will students learn in your course?
How to write detailed business emails

How to Write Emails to Colleagues

How to Come Across as Professional Through Email

Learn how to Deal with Uncertain Scenarios
Are there any course requirements or prerequisites?
Be open to Learning
Keep an Open Mind
Who are your target students?
Students who want to create Fantastic Emails

Business Professionals Looking to Compose Emails

New Business Professionals Learning About Business Communications for the First Time
Enroll now in this Email Etiquette Course!
Content
Introduction to the Course
Introduce Yourself To Others in The Course
Creating an Email Address
Introduction to the Gmail Interface
Good Vs. Bad Names (and How to Change your Name)
Overcoming the First Obstacles to Writing Emails (Mindset)
What is Email Anxiety? (and how to overcome it)
Don't worry twice about Emails that you Send
You are only a Stranger Once –– Getting over the first contact
Don't Be afraid to write that email (no matter how intimidating)
Thinking about the Worst Case-Scenario: A stoic Exercise
Email Etiquette 101
Punctuate yourself when Emailing Colleagues
When Writing Emails, You are Always Leaving a Trail
Before sending that Email, Check your "P's and Q's"
Be sure to Follow up with Emails
Using Your Calendar as a Way to Stay in Touch
Introductions and Final Salutations
Avoid using "PS" Unless You're Writing a Marketing Email
How to Introduce Colleagues to Each other
How to Reintroduce Yourself to Someone You have met in the Past
How to Open with a Greeting for Individuals and Organizations
Writing Out Emails For the First Time
What is email prospecting?
What is a cold email?
What is a warm email?
Spell out all the words you say in email (don't use casual langauge)
Keep emails short and readable
use the return key as often as necessary
Spell out Everything in Email
using bulleted and numbered lists
Working with different timezones doesn't have to be confusing
Establish what timezone you will follow early on
Establishing whose Timezone you will follow According to the relationship
How to set the default timezone in Business Relation emails
Don't be Overly euphamistic
Use this simple Website to make sure your appointment dates match
Having Colleagues look over your email pros and cons
Having Friends look over emails Pros and Cons
Having Family Memebrs look over Business Communications Pros and Cons
Having Your Boss Look over Your Emails Pros and Cons
Pro Tips to Speed up Your Email Performance
Using Voice to Text Software Pros and Cons
Sending Voice Recordings Pros and Cons
Sending Prerecorded videos Pros and Cons
How to Get Good at Writing Emails (Practice, Practice, Practice!)
Creating Greetings And Salutations in Emails
Using a Kind Vs Confrontative Tone
Using Different Punctuation marks for the Salutation Line
How to Explain to Someone How you Received Their Email
Don't Use Gendered Titles with a New Contact (Here's Why)
What to Do if You are Addressing a Team or Don't Know an Individual's Name
Working with Accent Marks and Spot the Mistakes
How You can Explain How you Received Someone's Introduction
Correcting Chris Richard's Proposal
Mastering the Subject Line
Write the Subject Line for the Recipient, Not Yourself
How to Understand the Preview Plane
Asking For A Quick Favor
How to be more Specific with Your Subject Line
Using Colons in the Subject Line Like a Book Title
Making Requests
How to Motivate the Recipient When Requesting Challenging Tasks
How to Narrow Down Your Requests to One Single Line
How to Set a Deadline in a Business Email Request
How to Summarize Requests When you have Multiple Requests
Laying Out Requests Step-by-Step to Improve Comprehension
Responding to Requests
How to Apologize for a Late Response
How to Respond to a Request for Information
How to Respond to Someone's Message Using Quotations
How to Thank Someone for Reaching Out to You
Chasing A Non Responsive Client
Apologizing for Creating an Inconvenience
Following up to a Last Email Response for a Request
How to Give an Explanation of Why they Need to Followup
How to Remind Someone of an Important Deadline
How to Remind Someone of a Deadline by Following up wiht the Original Email
How to Set a new Deadline for a Request
Requesting Document Revisions and Feedback for Your Work
How to Ask for Constructive Feedback for a Business Document
How to Ask someone to Review a Document
How to Followup when Receiving Harsh Criticism
How to Write Constructive Feedback for a Colleague's Work Document
Reviews
Yes I like how this course covers communication in Business beyond just emails but through in person interaction whether be through meeting or presentations.
Why is the trainer explaining GMAIL settings in this? Complete waste of time as everyone is aware of settings under gmail or any other email provider. Wasted few minutes of my life in the introductory sections. Changing the name is what is being shown.
It makes me think how much time I spend on emails; I am going to try just twice a day and see if that works good for me.
Olakunle
December 20, 2022
It was a good experience. Learnt a lot from the videos about proper email etiquettes, improving business communication skills and how to develop a better listening habit.
Why there is another course is added in the above course ? ofcourse it would be additional knowledge, but the course should be stick with the lessons associated with it. To courses at one subect is not acceptable.
It was a brilliant course. Helped me learn more about business communication and got a lot of useful tips and tricks. Thank you
very basic and very quick. not much on here you couldn't (and that I haven't already) search for and find on YouTube
Learned a lot of things about email communication. As a beginner, I didn't have so much knowledge about sending or writing emails or how to write these. After watching videos from this course, now I'm feeling confident about this issue. Thanks a lot, TJ. Take love. <3
It has been a great course so far and very informative and precise. I have learned quite a lot. Thanks
You have given me a lot of great tips. You deliver in a way that captures my attention. I have already know some skill about etiquette with business speaking but I really love the videoing yourself preparedness. Looking forward to practicing a lot.
Really enjoyed the first half on email writing and how to better format your emails, however the second half was much more stretched out and frankly unappealing to me, especially since the choice of this course was for email writing rather than speaking and listening skills.
These are some basics but always good to have a refresher course to remind about the little things. The little things count.
Great nuts and bolts information about business communication etiquette. I am noticing that I am becoming more deliberate and clear in my electronic communications with other professionals. I recommend this course.
Coupons
| Submit by | Date | Coupon Code | Discount | Emitted/Used | Status |
| --- | --- | --- | --- | --- | --- |
| - | 2/11/2021 | D66D98B24035D429DBC1 | 100% OFF | 40000/7608 | expired |
| - | 7/19/2021 | 31344DD0F995A6000B6E | 100% OFF | 40000/5220 | expired |
| - | 5/3/2022 | 3C2AC837C5B3566F79E0 | 100% OFF | 1000/902 | expired |
| - | 6/22/2022 | 9794DCB8971B7C8D143B | 100% OFF | 1000/994 | expired |
| - | 7/4/2022 | 333ECBB328294049D17F | 100% OFF | 1000/942 | expired |
| - | 8/5/2022 | 4CD339F1B03827775C40 | 100% OFF | 1000/945 | expired |
| - | 9/5/2022 | D00E5EF8573C64DDB234 | 100% OFF | 1000/953 | expired |
| - | 9/28/2022 | 56AF1CA380E307E9CC88 | 100% OFF | 1000/887 | expired |
| - | 10/28/2022 | 54CB4B3B38B63379270E | 100% OFF | 1000/931 | expired |
| - | 10/31/2022 | 04B819F754037581F33D | 100% OFF | 1000/993 | expired |
| - | 11/10/2022 | B1B9A30D812985E69AE1 | 100% OFF | 1000/921 | expired |
| - | 11/13/2022 | B7C9923195D4E94DD969 | 100% OFF | 1000/946 | expired |
| - | 12/3/2022 | 229A5D004BC8A048204D | 100% OFF | 1000/844 | expired |
| - | 12/14/2022 | D77EF9F7BB7967F0AA4F | 100% OFF | 1000/948 | expired |
| - | 6/9/2023 | 847BD191D18952A19E3B | 100% OFF | 1000/649 | expired |
| - | 6/24/2023 | 37D082B0A301BB93668D | 100% OFF | 1000/549 | expired |
| - | 7/9/2023 | DA4DE434808C10A4E6F5 | 100% OFF | 1000/479 | expired |
| - | 7/29/2023 | 1B7913030B4AAE7177B7 | 100% OFF | 1000/991 | expired |
| - | 8/26/2023 | 2BA97325411752664777 | 100% OFF | 1000/736 | expired |
| - | 9/2/2023 | D8A6EE36DC923CED48E6 | 100% OFF | 1000/594 | expired |
| - | 10/28/2023 | B6697B32F1EFA6FC958F | 100% OFF | 1000/799 | expired |
| - | 11/6/2023 | AE972F7FA611FDDD2E28 | 100% OFF | 1000/993 | expired |
Charts
Price
Rating
Enrollment distribution
1/6/2021
course created date
1/25/2021
course indexed date