The DiBS System For Consultants, Coaches, Trainers, Speakers
The perfect automated system to ensure constant flow of clients for your service based business and propel growth.
Career Development
category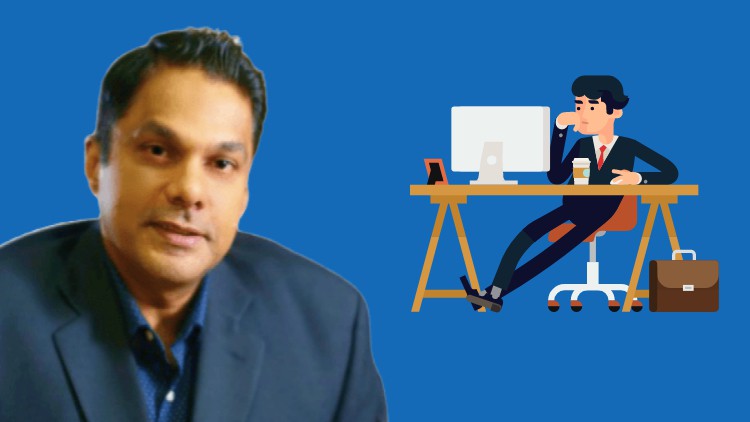 What you will learn
What is the DiBS system?
How to Implement the DiBS system?
Learn about 3 Elements of the DiBS system.
How to put all the elements of the DiBS system together.
How to never worry about generating leads for your business again.
Description
The DiBS System For Consultants, Coaches, Trainers, Speakers, Professional Service Providers and Mentors.
To hear some people talk, achieving that mythical "6-figure business" level is an exercise in frustration and futility. Those are the folks who are working 80-hour weeks, struggling with less-than-ideal clients and quickly losing their motivation.
You'll often hear them say things like:
· "If only I could find the right clients…"
· "If only I could retain my clients for more than a month or two…"
· "If only I could create products that don't require me to trade hours for dollars…"
And the truth is, those "if onlys" would make all the difference in their business. If only they knew how to achieve them.
The fact is, though, they can find the right clients, keep them happily paying for months or years, and even dramatically reduce the number of hours they work—without lowering their profits.
It's a simple, proven system that works to fill your funnel and keep the clients and money coming in, predictably and consistently.
While the system is proven to work and is easy to set up, it can be confusing to make all the pieces fit together seamlessly. Let's take a look at them one at a time.
Your business has the potential to grow. All you need is to:
Invest in digital business models and platform strategies

Re-structure operations

Innovate and execute in new ways




This easy-to-consume online video course shows you how. It is based on an in-depth analysis of the relationship between business models and business growth.
Content
Discovery Systems
Introduction
Your Blog
Action Item for Your Blog Lecture
Social Media Accounts
Action Item for Social Media Accounts Lecture
Webinars
Action Item for Webinar Lecture
Public Speaking
Action Item for Public Speaking Lecture
Publish A Book
Action Item for Publishing A Book Lecture
Build Relationships Systems
Introduction
Email Marketing
Action Item for Email Marketing Lecture
In-Person Networking
Action Item for In-Person Networking Lecture
Consultation
Action Item for Consultation Lecture
Sales Systems
Introduction
Sales Funnel
Action Item for Sales Funnel Lecture
Special Offers
Action Item for Special Offers Lecture
Shopping Carts and Product Delivery
Action Item for Shopping Carts Lecture
Customer Support
Action Item for Customer Support Lecture
Reviews
Thank you for a great course! A practical course, very clear, easy to understand and follow. Loved the action items as it gave me a chance to stop, think and reflect on how I can improve and do better. I have already started to use the DiBS System and will surely recommend it to my friends. Excellent! Thanks!
Chandran
February 22, 2022
I train financial advisors . I find the DiBS system a perfect compliment to my sales training. The suggested methods allow my planners to focus on closing deals, whilst the leads are continuously generated. Glad I did this training.
I'm only partly through the course and have already acquired very useful and usable knowledge that I'm going to put to use! Really insightful and presented in a structured and easy to understand manner. I'd recommend this to anyone looking to increase their visibility and business presence.
As a consultant myself, I find this training an eye-opener. I am always too busy with my existing clients and have no time to get new clients. The DiBS system taught me new methods of getting clients that I didn't know before.
Coupons
| Submit by | Date | Coupon Code | Discount | Emitted/Used | Status |
| --- | --- | --- | --- | --- | --- |
| Angelcrc Seven | 2/17/2022 | FEB2022DIBS | 100% OFF | 1000/948 | expired |
1/20/2022
course created date
2/16/2022
course indexed date