The Complete Proofreading Course: Editing and Proofreading
Learn All Aspects of Proofreading Writing Editing Punctuation and Other Communication Strategies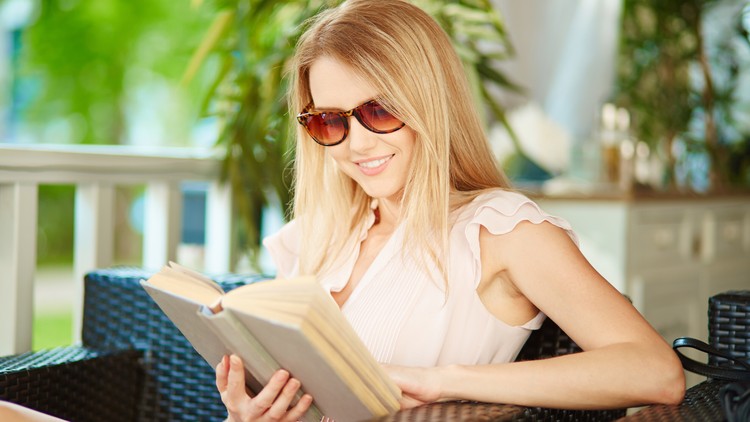 What you will learn
Developing the eye for finding mistakes
Understanding the importance of styles and consistency
Description
Is it a big deal to have typos in your cover letter? YES, it is!
Should you pay more attention to detail? Absolutely.
Have you ever been lost in translation, couldn't see the tree for the forest!?
Then, this is the place for you.
Do not mix up proofreading with editing (Copy editing).
Study to be the editor too. Develop an eye for details.
Understand the context and act accordingly.
Proofreading is the ultimate stage.
Increase your skill in finding errors. No more ridiculous typos.
Realize that this skill is important
Proofreading is an essential skill worth working on. Learn a different mindset to deal with any obstacle.
The Complete Guide to Editing and Proofreading is a mindset developing course. You should have the desire to find any error, no matter what. Know your punctuation and grammar and the difference between UK and US English.
There is nothing you can not learn if you have an open mind and the willingness to improve.
Let's enjoy this journey together. Let's get started.
This Proofreading course is ideal for anyone searching for more info on the following: proofreading - editing and proofreading - editing - proofread - proofreading and editing. Plus, this course will be a great addition to anyone trying to build out their knowledge in the following areas: writing editing - writing skills.
Content
Introduction
INTRODUCTION
Quick Win
What you have to know
Preparation
Set the Stage
Get Ready to Start
Should you use Spellchecking Software?
Spellchecking Software
Should you Meditate?
Meditation
Print out and Read Aloud?
Typo Test 1
Proofreading Business
Sometimes you have to say no
Style Guide and Consistency
Proofreading Marks
Most Common Mistakes
Same Words Different Meaning
Common Mistakes
Homophones
Homophones
Confusing Words or Verbs
Punctuation
Punctuation is Powerful
US and UK Spelling Differences
Great Tools
Grammarly
Languagetool.org
Final Thoughts
DETAIL and CONTEXT
Reviews
I learned a great deal about proofreading taking this course, and I am eager to begin my proofreading career, thank you
Exciting learning new skills in proofreading and editing. The most thrilling part are the jobs available that you can do as a Proofreader and Editor.
I learned a lot especially during the quiz sections, for example during yesterday's quiz, I learned about the different types of verbs used in British English vs American English. Before I took this quiz I actually had no idea that different types of verbs were used in different forms of English. This was an eye-opener.
For a proofreading course I think there should have been more proofreading exercises and more resources. As it was, there were only a handful of both. Those four lessons on confusing words could have been consolidated into one and certainly no more than two. Plus, I didn't find their suggestions for remembering them to be all that useful since they applied many of the same suggestions to multiple words.
I took this course hoping to gain more guidance on how to spot errors. When I review my own work I tend to miss errors, even when I know they are incorrect. Is there a course on the method of proofreading? *Side note - Question 4, Section 4 has an error: When Harry went to _____the wine, he dropped the bottle all over the table instead. (Harry would have either spilled the wine all over the table or dropped the bottle of wine on the table.)
The class was a little too short for what I was expecting to be covered. This was helpful information but did not go into much detail at all. The quizzes were disappointing as well. Ive started another editing and proofreading course that has covered more about what goes into being an editor and proofreader in the first 10 minutes than this. If anything this class was overly vague.
Yes I found it easy to understand. It was great as a starter proofreading course, but I will have to do another one or two more in depth courses
Yes, this course was indeed beneficial to me as I could understand quite a few of the nuances that go into the making of an established proof reader and editor.
This was a very informative course. I started this course with low expectations, but I was pleasantly surprised and quite impressed with the course content! Some of the material may feel a little redundant, but they really focus on the core basics of proofreading and editing. I highly recommend this course.
This course encouraged me in that I was on the right track with my editing and proofreading skills. I found the section on preparing to edit very helpful, and I am already implementing changes in how I proofread. I also found the UK vs. US spellings to be beneficial. The greatest benefit to me was actually the quizzes that you had to test my knowledge. I'd recommend adding more practice quizzes so that we can work more on our editing skills. Also, the punctuation section could use some expansion. Thanks for the course!
The course did not match the description given online. I expected more information/depth in the topics of what to look for when proofreading and/or editing. How much freelance proofreaders make, is of no interest to me. I was disappointed on the lack of explanation as to why/ why not examples were right or wrong. There also was lack of direction for the quizzes. What was I to look for? What was expected. Alex touched on passive voice vs active voice but there was no expansion on the topic. This was something I was hoping to learn more about. Because of his accent, Alex was difficult to understand.
I live in India and have been struggling with the differences in spelling between UK and US English words. We are taught UK English in school, but, once we start working; we need to use a lot of US English. The reason being, a lot of work is outsourced to India from the US. This course has helped provide a lot of clarity on the different spellings used. I had a really good time attending the course.
This course was decent. It was my first time taking a proofreading or editing course, but some of the content was not 100% accurate. For example, the differences between some of the US and UK word usages were actually not differences at all. Both the US and UK use some of the same word spellings, so this effected the quiz results. Other than that, I do recommend this course for a great overview of proofreading and editing.
Its good for college or high school students but I am not one of those. So far many of the things he's said so far are no brainers. I'd like to run a proofreading/editing freelance business. The differences between the UK and US English was helpful but sometimes I did not understand some of the expectations of the tasks in the course. The quiz I took that required me to label verbs in a sentence as UK or US English was weird because I have heard or said some of the UK verbs in that quiz. I'm a native English, American speaker. Also, in the last paragraph it gave me to proofread, I didn't realize I was supposed to change all the UK spelling to US spelling. I was only looking for "regular" errors. Also, the training failed to mention other types of grammar, and punctuation errors. For example, there was no mention of identifying run on sentences, fragments, or comma splices. There was also no mention of how to use commas, colons, semi-colons, parentheses nor did it discuss past tense, present tense or perfect tense. It seems there is much to be improved in this training. I'm glad I didn't pay full price on it.
The course material was great and well presented, though in some videos, I could barely hear the presenter. It was not a great course for me personally though since the only new thing I learnt was the languagetool!
Coupons
| Submit by | Date | Coupon Code | Discount | Emitted/Used | Status |
| --- | --- | --- | --- | --- | --- |
| Lee Jia Cheng | 5/25/2020 | CB495B7BD75B64158E54 | 100% OFF | 40000/7204 | expired |
| Angelcrc Seven | 5/29/2020 | E509023199632B913062 | 95% OFF | | expired |
| - | 6/15/2020 | B4320BA47540DDB7CE92 | 100% OFF | 40000/4954 | expired |
| - | 6/30/2021 | THANKS03 | 92% OFF | | expired |
| - | 4/19/2022 | 5A3102F853D291467F7D | 100% OFF | 1000/811 | expired |
| Angelcrc Seven | 5/14/2022 | 59948F7E75C908DF9C64 | 100% OFF | 1000/935 | expired |
| - | 8/9/2022 | 99D799AB8C8AE828AF1F | 100% OFF | 1000/837 | expired |
| - | 10/1/2022 | 53DDAC09F2666D2F1C22 | 100% OFF | 1000/971 | expired |
| - | 11/27/2022 | 1B3827300753D4C39056 | 100% OFF | 1000/908 | expired |
| - | 12/30/2022 | 949B29B301E867AE7EA2 | 100% OFF | 1000/922 | expired |
| - | 1/13/2023 | 6C8B403BB280693D97BF | 100% OFF | 1000/662 | expired |
Charts
Price
Rating
Enrollment distribution
4/29/2020
course created date
5/18/2020
course indexed date