The Complete One Hour Perfect Posture Habits Course
Stand Up Straight! - Lose Your Cell Phone Slouch - Exude Confidence - Practice Good Posture Habits In 2 Minutes a Day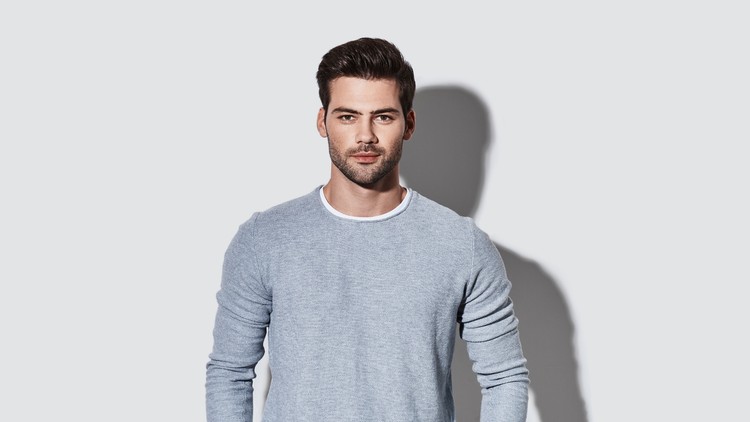 What you will learn
How to have great posture
How to build strong habits that can create great posture in 2 minutes a day!
How to realign your neck and head
Eliminate the Cell Phone Slouch
Description
The Complete One Hour Perfect Posture Habits Course
Stand Up Straight! - Lose Your Cell Phone Slouch - Exude Confidence - Practice Good Posture Habits In 2 Minutes a Day
You can have great posture! Never again will you have to slump, slouch or lean forward, looking like a turtle.
You can have perfect posture. And it doesn't mean buying a bunch of special equipment and having to do an extra 30 minute workout every single day.
Personal development and habits expert TJ Walker will guide you through the fastest, easiest way of building new, positive, posture habits.
Chances are, your cell phone and working on a keyboard have harmed your posture. Walker will teach you a simple, yet highly effective technique for using your cell phone to correct your posture.
If you are tired of looking tired, lacking in confidence, and people telling you to stop slouching, then this is the course for you.
Walker will navigate you through the maze of posture tips, tricks, and 1001 exercises they could just waste your time. Using his unique SelfieSpeak Program SSP, Walker will help you program your brain to do five simple exercises, on a daily basis, to give you great posture.
If you would like better posture and you don't want to spend any more time working on your posture than you currently spend brushing your teeth, then this is the posture improvement course for you.
Sign up now if you want to eliminate your bad posture forever.
Nothing in this course should constitute medical advice for you. Please consult your doctor before trying any of the exercises shown herein. This course is NOT meant for anyone suffering from medical, muscular, physiological or neurological problems affecting their posture.
Here is what Udemy students say about this course:
"Overall a great course. very simple exercises told to improve the posture in a simple way. Thanks for the course." Rajat Madaan
"I learned about how having a good posture, helps in boosting confidence! Also, came across 5 simple exercises that can help in improving postures. Loved it!" Madhu Parki
Content
You Can Develop Strong Posture Quickly
Promo Video The Complete One Hour Perfect Posture Habits Course
Quick Win! Lower Your Eyes, Not Your Head
Quick Win! Place Ears Over Your Shoulders
Your Posture Questions Answered Right Here
Find a Posture Accountability Partner
Disclaimer - This Course Is NOT for People With Serious Medical Issues
Improve Your Posture and Mental Health By Walking Without a Cell Phone
Don't Let Your Keyboard Bring You Down
The 5 Easiest and Fastest Posture Exercise to Do Daily
Get Ready for a Short Workout
Vitruvian Posture Person
The Chin Tuck
The Wing Tuck
The Houdini
The Doorway Push-Up
Program Your Brain To Do Daily Posture Exercises Without Thinking - SSP
How Habits Are Formed for You and Me
SelfieSpeak Programming for Good Posture
Get Ready to Make Your Own Posture SelfieSpeak Program
Video and Audio Versions of My Posture SelfieSpeak Program
Assignment: Make Your Own Posture SelfieSpeak Program
Hold Yourself Accountable With a Checklist
Edit Your SelfieSpeak Posture Program Anytime and Anyway You Like
The Power of the SelfieSpeak Program Comes From Daily Repetition
Review of Products to Help With Your Posture
Review of Posture Support Braces
Review of Wearables - the Lumo Lift
Building Your Posture Confidence
Build Your Posture Confidence Now
Great Public Speaking Posture
Ideal Posture for Job Interviews
Know Your "Why" for Wanting Great Posture
Why Are You Trying to Improve Your Posture
Strong Posture Will Elevate Your Mood
Don't Dismiss Your Vanity
Stop Carrying Around the Bowling Ball
How Other People Judge You Based on Your Posture
Yes, You Are Being Judged
Your Posture Is Your Good and Bad Body Language Read By Others
Good Posture Makes You Look Taller
Make the Best Impression in Every Pitch In Your Life
How do Animals Use Posture to Their Advantage
Warning! One Posture Size Does Not Fit all Occasions
Conclusion to the Complete One Hour Perfect Posture Habits Course
Here is How to Make this Course Better for You and Others
Congratulations and Good Luck Having Great Posture for the Rest of Your Life
Reviews
I had a good time watching this and i think this is applicable in our real life as it won't take much time and it doesn't need much energy and any equipment.
THANKS FOR T.J WALKER I TRY MY POSTURE BETTER THAN MY Friend Tell Me T.j Walker have best Course To Improve My Posture I Really Feeling Good. Than My Previous Posture.
Muhammad
December 25, 2022
It would be much better if you just made it with three sections only; exercises, self-reminder tools, and implementation, and that way you could have finished the course within 30 minutes. Anyways thanks for the 2-minute exercise techniques.
Pleasant delivery on contents that aim not only to work the physical part but mentally too - they both are indeed essential perhaps mental side has more weight than the doing itself. If we don't build a strong mindset for this, we are geared to fail or with little success. Thanks!
I particularly liked this course because I managed to correct certain things in my habits and I am very happy to have been able to do that.
La verdad es que no me esperaba mucho del curso porque pude conseguirlo gratis, pero me ha sorprendido. Me ha gustado que no trates de vender una solución milagrosa para tener buena postura, sino que lo enfocas desde un punto de vista honesto y realista, pero al mismo tiempo sencillo. Si tuviese que mejorar algo, sería añadir algo de variedad al tipo de ejercicios, ya que la mayoría son para la espalda cuando el problema de mucha gente viene más bien desde la cadera. Pero aparte de eso, muy buen curso, recomendable
This was a good course to develop daily habits. The course had many brief segments which made it easier to rewind or review at any time. There was some repetition however the repetition reinforces learning. The exercises are fairly simple to perform which is a plus as most people will give up on complicated or difficult exercises. The daily memos should help one to perform the exercises on a consistent basis. I enjoyed this course and hope to have it incorporated into my daily routine....it should not be difficult to find 2 minutes in a day to perform a beneficial activity. Thank you
G.N.S.S.L.Venkata
April 3, 2022
its a nice experience in selfie speaking programme for me to me improve my posture. The efforts that sir has put were highly appreciatale.
I found it a little boring. There were some good pointers, but I found that they were often being repeated over and over again.
Johannes
February 18, 2022
I really liked the course because it not only has good exercises but also gives context. I would have loved to have a part about how to improve your work environment for your posture but I didn't miss it as much as to subtract any stars. Thanks a lot!
If I separate the chaff from the grain. The real core of this course is just the 5 exercises , rest is just talking. In the beginning of the course instructor advises not to carry the phone while walking , but towards the end instructor suggest auto-suggestion using the same mobile and using more of mobile thereafter.
5 simple posture exercises and a system for making it a habit. Good. No nonsense. I could probably do these every day. Doesn't overwhelm you with endless exercises that you'll never do. For me, it could be improved by a short section on what good posture looks like when you're standing or sitting - expanding on the 'ears over shoulders' idea which I found helpful.
El instructor me motiva a seguir el curso y a realizar las prácticas que aconseja. Es un buen mentor.
Lo principal son unos ejercicios que se podrían encontrar en youtube. El resto es puro humo. Si llegas con un cupón gratis, entonces lo recomiendo.
No useful knowledge at all . Waste of time . No explaination why any particular excercise is important
Coupons
| Submit by | Date | Coupon Code | Discount | Emitted/Used | Status |
| --- | --- | --- | --- | --- | --- |
| - | 7/4/2020 | 1C48DD539B76CD853246 | 100% OFF | 40000/5991 | expired |
| Lee Jia Cheng | 7/27/2020 | 0BA494EF4B9366581765 | 100% OFF | 40000/4424 | expired |
| - | 11/9/2020 | 6EE554E215F732C67431 | 100% OFF | 40000/4233 | expired |
| - | 12/10/2020 | 2576D566FA78347FC639 | 100% OFF | 40000/4507 | expired |
| - | 4/27/2021 | E83B0A446E25E59493A3 | 59% OFF | | expired |
| - | 6/17/2021 | 4EB7BD6543063023001B | 100% OFF | 40000/5669 | expired |
| Angelcrc Seven | 8/8/2021 | 44B280359D8ABDC47D2B | 100% OFF | 40000/2311 | expired |
| Angelcrc Seven | 9/6/2021 | E23A3996E1A261C2FC06 | 100% OFF | 40000/1743 | expired |
| - | 4/2/2022 | 22B31AA57C0B6414CEBA | 100% OFF | 1000/552 | expired |
| - | 5/20/2022 | 4A716D46B00C11CDA6AA | 100% OFF | 1000/997 | expired |
| - | 6/4/2022 | ABCDEE8DCC9BEC51A592 | 100% OFF | 1000/998 | expired |
| - | 8/13/2022 | 7E72448E2B43E1D5B0A6 | 100% OFF | 1000/970 | expired |
| - | 9/10/2022 | BF9CBCE4647BBAF20694 | 100% OFF | 1000/939 | expired |
| - | 10/28/2022 | A01FE10F89B266745E0A | 100% OFF | 1000/954 | expired |
| - | 10/31/2022 | 3661FC2CEBC010CE2EB7 | 100% OFF | 1000/657 | expired |
| - | 11/7/2022 | E5E0F837B88B8E0A3852 | 100% OFF | 1000/414 | expired |
| - | 11/13/2022 | 2B677A0D1CA8B3369A5F | 100% OFF | 1000/565 | expired |
| - | 12/4/2022 | 333D915E4AEB82B77464 | 100% OFF | 1000/976 | expired |
| - | 12/20/2022 | 8B61454EA78D325ED29D | 100% OFF | 1000/375 | expired |
| - | 1/3/2023 | 32F38F9234EB370A7B1F | 100% OFF | 1000/989 | expired |
| - | 1/13/2023 | 6A483AFD39FD2905BBB6 | 100% OFF | 1000/572 | expired |
| - | 7/29/2023 | 8443258EDE08EBB75CC5 | 100% OFF | 1000/951 | expired |
| - | 8/6/2023 | B8D8DF44C65AAC1B988C | 100% OFF | 1000/469 | expired |
| - | 9/2/2023 | C048E6641CF2237306DD | 100% OFF | 1000/971 | expired |
| - | 10/11/2023 | 99EB1A23B1AC6819778C | 100% OFF | 1000/999 | expired |
| - | 11/15/2023 | 0D37810F47F8BAB416CB | 100% OFF | 1000/495 | expired |
Charts
Price
Rating
Enrollment distribution
6/26/2020
course created date
7/4/2020
course indexed date