The Complete Leadership Mastery Course
Leadership Skills - Management Skills - Manager Training - Communication Skills - You Can Become a Strong Leader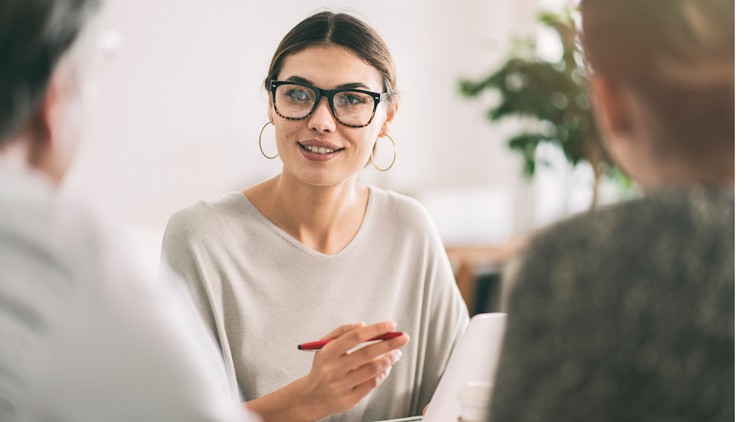 What you will learn
How to achieve growth and success through self leadership and leading others
How to be a Leader
How to be a purpose driven leader
Big Picture Thinking - Thinking Like a CEO
How to be a Vigilant Leader
Description
The Complete Leadership Mastery Course
Leadership Skills - Management Skills - Manager Training - Communication Skills - You Can Become a Strong Leader
The world has changed overnight and every dimension of our life got upended in an unprecedented manner. How we work, how we buy, how we live and how we study have gone through a metamorphosis. Live now revolves around a screen - yet, the world slowly grinds on...

However, everything falls and rises on Leadership. Everything grows and shrinks on the efforts of a leader. Business growth, Corporate leadership or personal mastery is a result of concerted choices by a Leader. This course sets the foundations and building blocks for someone who can rise from any situation into a growth-oriented leader. Right from young executives to seasoned professionals, everyone can potentially elevate their game for amplified impact. This course is a result of practical insights, implementable actions and ideas that stick because of the practitioner's perspective.
Tighten your seatbelts and enjoy this exhilarating ride, because it will change your thinking, offer compelling alternatives for you to grapple with and reflect. The bottom-line, they say is the bottom-line. The question you should ask is Will this make me a better thinker, action taker and change my bottom-line? If your leadership does not transform your skills into material success at either your business or at work, then all we had was an intellectual discussion.
So here's our promise. Invest yourself in this course and watch your worldview be challenged. We are harnessing decades of experience into this course and we assure you that these lessons will lead you on the path to success. See you at the top!
This course will teach you more about the following topics: Purpose driven leader, Communicating to Drive Change, Delivering bad news to customers, Selling with Stories, and Sales Management. This course will help those who wish to become a Vigilant leader.
This leadership course is ideal for anyone searching for more info on the following: leadership - personality development - leadership development - team - leadership - business management - management - leadership and management - leadership skills. Plus, this course will be a great addition to anyone trying to build out their knowledge in the following areas: management skills - communication skills - manager training.
Content
The New Age Leader - Flourish in a post pandemic world
Here's a win for you!
Leaders design their destiny
Leaders fight for an objective
Leaders live with crystal clarity
Leadership is directly linked to your capacity for change
Leaders are always striving for common good of everyone around!
Leadership exacts a price
Every Leader begins with this primordial question - What is my everest?
Leaders pay heed to their inner voice
There is difference between self-awareness and self-delusion
Leadership is a self-taught path that is anchored in reflection
Leaders are generators of tremendous value - followers merely consume
Intellectual horsepower is key to the drive of a leader
On a spectrum between doers and dreamers, where do you fall?
Leaders never hit rock bottom, they use it as a springboard to bounce back
Leaders thrive or melt under pressure
Singular benefits of leadership
Leadership is both substance and style
Leadership is built on these two principles of Physics
It is never about being a superhero, in reality
Its about not being blindsided
Leadership is about solving the GAPS
It affects your whole person, this leadership quest
You could be the biggest barrier to your growth
There is no I in Leader
Have u ever thought when is a good time to grow as a Leader?
Leadership is never about one definitive answer
Leadership is launching into the unknown
U don't jump the seas in one big leap
Leadership is built on the bedrock of confidence
Is there anything new under the sun?
Leadership is the sum total of the problems solved
Explore these ideas for the fundamentals of Leadership
Leadership is growth - Are you prepared for the growth pangs
Leaders are a series of decisions - good and bad
Leadership is a choice
Four benefits from this course,atleast
Why is this course different
You can run on yesterday's diet
Leadership Myths - No one is born a leader
Leaders are not made based on degree or pedigree
Leadership Myths - they don't always have to be charismatic
A great leader does not have to manipulate people around
Leaders are not managers
A must possess quality for the future, to shine in the business world
Another must-have trait for the future leader
A leader knows the difference between a critic and a coach
An inspiring leader is also unreasonable
A good leader is bold not a bully
This leader runs from cheating - self
A good leader knows the difference between a learned man and learner
A fine leader knows the opposite of a desire
The pandemic levelled the playing field
In the beginning, there was a leader who said" Let there be light"
He/she gets the difference between the fundamental competing drives of a human!
A modern Leader knows that he needs to ride high or lie low
The new age leader is a digital maestro
Leaders are measured for performance
The New Age Leader starts with seeing the invisible
The New Age Leader has a vision with a deep core and broad commitment
This Leader lives by the rule book definition
The Leader's currency is influence - moving people through example
A Leader keeps providing the resources to make everyone successful
There is always a way because this leader is dynamic
It's never about time management, always about priorities
This guide has an unflappable temperament in the face of difficulties
It is always the right time to do the right thing!
For a truly committed leader the spoils come after a labor of love!
This New era calls for new paradigms - this one is for you
Another paradigm shift for this leader....
A critical aspect of these leaders is they don't fit the mold
They know the why aspect of their compulsive obsession to win
The many hats a leader wears at work in a post-pandemic world
A Leader is a communicator - with a megaphone
Build, build and build is the mantra for value creation
Multi-pronged strategy is his middle name. Always planning to make a move!
A Leader has a heart - and often is not afraid to wear it on his sleeve
The fixer- leader is always asking the question - How can we fix it and up it?
A leader is always brokering, partnering and making alliances
This new age leader is a pathfinder and pathmaker
The difference between a leader and coach is exponential
Leadership Foundations and Pillars
Times change, leaders don't
A new age leader lives by guiding principles
This new age leader lives with the end in mind in the light of tributes
The Leader is aware of his self-limiting beliefs
This Leader plays the long game by sticking to it with tenacity
This renaissance leader possesses sharp clarity of their end game
A leader has no gap between his private and public lives
This leader does not care who owns the place, in his mind, he does!
He/she is willing to give everything to the mission
As a result they are not diplomatic, but they call it as they see it
The new world leader has an old school perspective towards his competitors
This brave leader has unbridled, unlimited confidence
A contemporary captain knows the difference between a career and a....
They constantly throw away their old clothes that don't fit them anymore
Out with the previous decade, in with the new times
They have a way to deal with setbacks and obstacles
The Mindset of a Renaissance Leader
This leader knows and brings a strong intellectual bent to work
A New Age leader is anchored in Purpose
The Renaissance Leader is an unstoppable learner
Energizer bunny is a favorite metaphor for a Leader
Reasonable folks fit in, Leaders adapt and turn the tide
Not a freeloader, not a passenger, but a driver - A Leader in the driving seat
His Power is distributed all around - A Leader spreads his impact by encouraging
Bounce back from setbacks, this Leader's spine is made of elastic
People rise to the standards a leader sets - expect uncommon results
A leader is never static with the status quo - He "keeps on swimming"
Inspiration is in full supply with a Renaissance Leader
A leader reproduces and multiplies his impact
Skill-sets of New Age Leadership
the core elements of this modern style of leadership
You go as much as you know, you grow as much as u know!
Renaissance Leaders are Agile
Leadership can be messy because it involves people
Priorities drive the New Age Leader
Leaders are dealers of hope
New Age Leaders have a clear game plan
The new Leader navigates the paradox
The New Age Leader delivers consistently over long periods of time
The Modern Leader possesses a situational intelligence that is unrivaled
Handsets/Habit sets of a leader - the daily outworking traits
they recognize the power of deep rooted influences
They recognize the fire in the belly of their teammate
A renaissance leader engages by asking the most powerful of questions
A distinguished leader always evolves at every stage of the journey
A Leader is distinguished because he is a preferred brand
A Ren man asks questions like a boss
This leader treats everyone with dignity and kindness
This new age leader strives for competitive advantage, to get the extra edge
Another hallmark is the conviction that Image is not everything
For a leader, the job is not done until they go the extra mile
A leader constantly straddles between the vision and reality and strides forward
This leader's communication to aimed shine the light on others
They relate with their followers with indifference and investment
They strive
Renaissance Leaders Communicate with Clarity
This wiseman comes bearing gifts, including the most valuable of all!
They understand that the times - they are a changing, all the time!
They set expectations not just for themselves but others as well
A leader can have the uncomfortable conversations without fretting
This leader can find common ground naturally with everyone
Leaders don't hastily react - they respond appropriately
A Renaissance leader keeps the big picture vividly as his North Star
The modern leader's credentials are rooted in subject expertise
A powerful question often asked by the Leaders and their teams is...
This leader knows how to manage the paradox and avoids extremes
The brave new leader creates an ecosystem of learning and reflecting
A leader knows his/her men like a good captain knows a team
In today's times they know the perfection is not realistic yet aspirational
A quality that makes them shine is how they lead into the promise land
Renaissance Leaders are Servant Leaders - they go low to go high!
A servant leader is more of a servant and less of a leader
Servant Leaders are committed to the growth of their followers
Servant Leaders are driven by Empathy not Ego alone
Servant Leaders lead by Persuasion not Pressure
Servant Leaders possess foresight not myopia
Servant Leaders influence by Conceptualizing not Controlling
Servant Leaders believe in growth not just goals
Servant Leaders heal, they don't hurt
An outstanding quality is that they lead with awareness, not ambiguity
A Servant Leader builds not a cult, but a community
Reviews
Till this course duration , I can relate each and every advice with my experience I had with different leaders. It's going good
Le cours est très instructifs et, il serait plus intéressant si l'on améliorait la qualité des vidéos
Roderick
September 17, 2021
The two speakers are brilliant. They teach and spoke from the knowledge and skills they acquired on years of experience and actual learnings.
Talking heads aren't my prefered style of learning, also the short 2/3 min segments are not as coherent in establishing a subject line
Leadership mastery course is a good advancement for those who to be a leader someday or if your course is align in this subject. It is also more helpful for those who wants to be a good speakers, you will learn here a lot of strategy on how to communicate to your audience, interacts and make valuable speaker.
Videos are too short and everytime I have to change to another video and always have rotate my screen. The better is if all videos are combine together as 30-45 minutes session it will going to easy. Overall experience was good and best, Thanks.
enjoying the course thus far. always keen on changing myself from within . To better my thoughts and become a better version of myself from yesterday
A fantastic course on leadership. We read about leadership from different sources. But this program details each and every aspect of this trait and shower light on the path to take to achieve great heights as a leader. A must read for everyone who wants to be a leader for life.
Thanks for this course! I've just started working as a manager and I found this very empowering and motivational. I'm going to try and implement these easy principles and lead my team to success!
Very professional – very knowledgeable - very communicative. I found the session to be very insightful.
A very productive course and well targeted at the individual & practical level. Lots of information people can absorb & gain a greater understanding of themselves & how they impact the teams they lead. Very professional - Very knowledgeable - Very Communicative.
Thank you for your excellent training course on leadership. I certainly learnt a lot from it, very informative and useful. Communicated in a friendly manner.
The course truly helps budding leaders mold in the right way and pushes to harness their leadership skills. Had a great time learning so many things and importantly, the tips and experience of the mentor really helps. If you are looking for a course on leadership, this is the one! Happy Learning.
Having to identify the goals that are objective, measurable and tangible and setting a milestone to be able to achieve them was my key takeaway; also being clear about your objectives is key to successful leadership
This is the best course I have ever heard on leadership. Balanced, practical and equipping. Sunil Roberts Sir being one of the best corporate coach has taken this a step above through this course. This made me realize every person is a leader in his own life in some or the other way, taking this course helps every individual look at the life in a different perspective and makes more confident and motivated in every thing that we do.
Coupons
| Submit by | Date | Coupon Code | Discount | Emitted/Used | Status |
| --- | --- | --- | --- | --- | --- |
| - | 3/21/2021 | DE5C38826F6D7A9258D6 | 100% OFF | 40000/6699 | expired |
| jonathan | 4/7/2021 | D4F27C93F41EB341CDFF | 95% OFF | | expired |
| - | 5/3/2021 | A4E0738CB7352F9B4CC1 | 100% OFF | 40000/4637 | expired |
| - | 5/12/2021 | THANKS01 | 95% OFF | | expired |
| - | 7/15/2021 | C68DE62CD62360431199 | 100% OFF | 40000/4740 | expired |
| - | 9/7/2021 | 91A8198BCF3054A1A284 | 100% OFF | 40000/3188 | expired |
| - | 1/7/2022 | THANKS015 | 95% OFF | | expired |
| - | 3/23/2022 | E53A84CCDB0DA87D6417 | 100% OFF | 1000/972 | expired |
| - | 5/3/2022 | 3AA0BB8D00AB0DA0317D | 100% OFF | 1000/962 | expired |
| - | 6/4/2022 | THANKS062 | 95% OFF | | expired |
| - | 8/5/2022 | 3910F512555FA50C3C98 | 100% OFF | 1000/577 | expired |
| - | 10/31/2022 | 3BF805176249A865B8CB | 100% OFF | 1000/974 | expired |
| - | 11/10/2022 | 25D38336269AAE31DAEC | 100% OFF | 1000/976 | expired |
| - | 12/3/2022 | 336B53A7A448B39215DD | 100% OFF | 1000/738 | expired |
| - | 12/14/2022 | F09E08B3B3321FBA9CDB | 100% OFF | 1000/985 | expired |
| - | 1/3/2023 | 7C777BED78A6FBADFEE1 | 100% OFF | 1000/936 | expired |
| - | 1/22/2023 | E876E9B081D0534614EE | 100% OFF | 1000/873 | expired |
Charts
Price
Rating
Enrollment distribution
1/6/2021
course created date
3/21/2021
course indexed date