The Complete Introduction to C++ Programming
Learn all the Basics of C++ by practice and the creation of various basic C++ applications
Programming Languages
category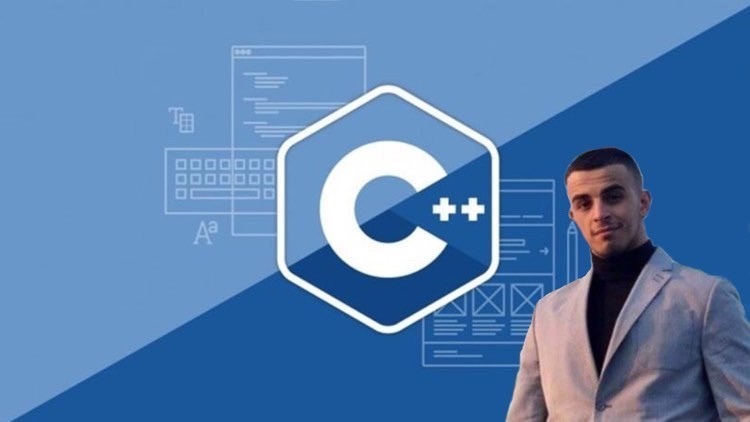 What you will learn
Learn how to use C++ the right way
Understand complex C++ functions
Learn Different Tips and Trics to improve your C++ skills
Create your own basic programs with C++
Be able to use C++ on a daily basis
Learn at your own rythm with different practical exercices at each class
Description
Learning the basics of programmation can be very complicated no matter the programming language espescially if you never did any programming before. Being able to program in C++ is not different. This is why this course is here to help you learn everything you need to know about C++ and master this programming language. If you :
- Want to create various projects with this programming language
- Are in school and need to understand certain notions and concepts in C++
- Need to learn the basics of this programming language for work
- Are simply curious about this topic
Then you will definely love this course and it's content. Not only you will learn and understand all the basics of C++ programming but you will also have a lot of practice throughtout this course. Indeed, by the end of this course you will have a strong and solid understanding of all the basics of C++ programming and will be able to create on your own various C++ programs and applications.
The structure of the course
The way this course have been structured and created is made to really help you learn and understand all the basics of this programming language. From the starting point where you will be installing the right tools and writing you first basic lines of code to the more advanced such as functions, statements, loops and many pratical projects, this course has everything you need to start programming in C++ and begin your programmation journey. Also, this course has been created to help you learn all the basics concepts that are the core of C++ programmation. This way, you will not only program in this language but you will also understand the logic behind this programming language and will be able to create various applications in it on your own. Indeed, if you don't have prior programming experience, the hardest part is understanding the programming logic and this course covers all the topics to help you succed in C++ programming.
Also, this course is built around a very simple but effective logic that is learning by practice. In other words, this course is definely not theoritical even if it contains some theoritical concepts. Indeed, this course is build on a logic of learning by practice. In other words, you will find various C++ exercices all over the course to help you master this programming language and achieve your end goal of learning how to program is C++.
For who is this course designed
There is a lot of C++ course that exist all over the internet. But, this course is different, all the concepts that you will find in this course are simplified to help you understand them more in depth and more easilly. Also, each element that is presented in this course comes with a multitude of various programming examples that will alow you to practice everything that you will learn all over the course. In other words, if you never wrote a single line of code or did any programming prior this course and you always wanted to start somewhere then you will probably love this course. The way this course is presented and structured is here to help you achieve your obective of starting in the programming world and have a solid understanding of C++ programming by the end of this course.
Why should I take this course
If programming in C++ is something that you always had a passion for and you always wanted to learn more about that programming language then you should definitely take this course. The first thing that this course will teach you is understanding the logic of programming or in other words how to think like a programmer and how to use with C++. You will also learn various C++ concepts as well as create various C++ prrograms and applications all over the course.
There is no risk involved in taking this course
This course comes with a 100% satisfaction guarantee, this means that if your are not happy with what you have learned, you have 30 days ​to get a complete refund with no questions asked. Also, if there is any concept that you find complicated or you are just not able to understand, you can directly contact me and it will be my pleasure to support you in your learning.
This means that you can either learn amazing skills that can be very useful in your professional or everyday life or you can simply try the course and if you don't like it for any reason ask for a refund.
You can't lose with this type of offer !!
ENROL NOW and start learning today :)
Content
Introduction
Introduction
Introduction to C++
Setting Up everything
Starting out
Writing our first lines of code
Understanding our code
Basic Data Storage
Text and functions
The basic of numbers part 1
The basic of numbers part 2
Practicing everything
More programming
Interaction with the user
Creating a basic food ordering app
Storing more Data Part 1
Storing more Data Part 2
Working with multiple functions part 1
Working with multiple functions part 2
Understanding various C++ operators
The basics of IF function
Understanding the IF function Part 1
Understanding the IF function Part 2
Creating a coffee selector
The basics of loops
Uderstanding loops part 1
Uderstanding loops part 2
Generating different colors
Adding comments to our project
Creating your final project
Final project Part 1
Final project Part 2
Final project Part 3
Final project Part 4
Final project Part 5
Conclusion
Reviews
The instructor has a lot of distracting verbal tics (e.g., "basically" and "important"). He also has a tendency to repeat (and re-repeat) very basic ideas so far.
Good course for absolute beginners to get acquainted with the basics of a programming language. People who know a bit of coding already might find it boring.
First of all, I thank the course instructor Yasin sir for the wonderful explanation and practically executing programs about C++ in beginner level of nearly 4 hours . My opinion is that you can take this course if your a beginner but if you know about C++ basis and beginner concepts then you can take other courses of intermediate level. This is an amazing course for beginners who want to learn C++ as a . I would recommend this course to others who don't know about programming language but want to enter as C++ beginner level programmer. Once again, thanks to udemy.
It can be better. There are very fewer topics discussed in this course. Many classes were about only one topic.
this is the minimum of the minimum explanation on a course. I don't think this course is an actual course that can teach you something ( for the record I thought this will be an actual introduction to c++ as I want to remind myself the basic of c++ )
Elsemuth
September 10, 2022
Really enjoy the courses!The cube:blocks is unavailable on mac,so I replace it with xcode to write the codes.Here's something to say. In the lesson of "15,Working with multiple functions part 1",xcode warranted me "Non-void function does not return a value" in the end of the function,I really don't know how to debug it, but when I added "retuen 0;", and the codes finally works.
useless instructor. The way he taught is dumb and his accent is like a careless teacher I didn't like that and this course doesn't cover every basic knowledge about C++. So, in my opinion, this course is useless as compared to other free C++ courses.
This was a very enlightening course and so straightforward. Easier to learn with all the practical situations. He's a great teacher
Very good and practical. Just wish there was a little more explaining about the syntax, exactly like what he does when we reach "the basics of the IF function" and "the basics of loops", and start with a quick explanation when talking about other expressions.
The course was really good. I can't imagine when i started learning and when i finished it just so comfortable to learn with this tutors.
Puro bla bla pura introduccion perdi el tiempo viendo dos videos para escuchar hablar sobre C++ y nada de codigo ni accion.
First, this is poor quality. The instructor is using a trial of windows and every minute notifications are dinging which I found extremely distracting. Second, the instructor's code is sloppy and inconsistent - not great for a beginner. Third, all of the information in this course can be found for free online and with better instruction. I was hoping to learn foundational C++ by building a project and hoping to learn in a way more fun than free online resources. Extremely disappointing. Asking for refund.
It basically teaches the very basics of programming in c++, not bad in general but i expected he would talk about more things about this specific language.
I just love the way professor explain each and every line , it help me to understand new logic devlopment.
I already have hands-on experience of C++ and although this course is basics but I learned a lot of stuff which I previously did not know. This course is great and worth it for me.
Coupons
| Submit by | Date | Coupon Code | Discount | Emitted/Used | Status |
| --- | --- | --- | --- | --- | --- |
| Angelcrc Seven | 1/29/2021 | F9CAA688B9680CB78706 | 100% OFF | 40000/15900 | expired |
| Angelcrc Seven | 1/31/2021 | A6E6E00CA2CFA558BE0B | 100% OFF | 40000/8055 | expired |
| AhmedELKING | 2/8/2021 | B5C6123AC3DE88BA2BDD | 100% OFF | 40000/5189 | expired |
| Angelcrc Seven | 2/16/2021 | 257870843BC72595FD48 | 100% OFF | 40000/5917 | expired |
| - | 2/25/2021 | E39A5C2D64208AA1ECF1 | 100% OFF | 40000/4502 | expired |
| mohamedxxx | 3/8/2021 | 35D68C8707810D6ABA86 | 100% OFF | 40000/7035 | expired |
| - | 3/19/2021 | C8001882AC8375593C41 | 100% OFF | 40000/5302 | expired |
| - | 3/29/2021 | ADA9FF056EB2EEA3F5B6 | 100% OFF | 40000/4227 | expired |
| - | 4/5/2021 | F9EB14CA15DC2E8C0499 | 100% OFF | 40000/9819 | expired |
| - | 4/19/2021 | C3D1CB77E9DCF19C9602 | 100% OFF | 40000/5066 | expired |
| - | 4/29/2021 | 96F867A7B908723E6A9A | 100% OFF | 40000/3343 | expired |
| - | 5/10/2021 | 0411740D2F704DEB3104 | 100% OFF | 40000/8144 | expired |
| Angelcrc Seven | 5/20/2021 | 3931EC1824FF51B822F9 | 100% OFF | 40000/8995 | expired |
| - | 5/30/2021 | 38064823803CC6C47A36 | 100% OFF | 40000/1467 | expired |
| - | 6/19/2021 | 88B36D441161099BED75 | 100% OFF | 40000/9489 | expired |
| - | 8/5/2021 | A42DB081FBEEE4356BB5 | 100% OFF | 40000/4984 | expired |
| - | 8/28/2021 | B42DCC07A157A6227645 | 100% OFF | 40000/4023 | expired |
| Angelcrc Seven | 9/5/2021 | 2568BAD7DCDD3B9D32A2 | 100% OFF | 40000/4415 | expired |
| Angelcrc Seven | 9/14/2021 | 9C7F0BDA8CA06FF8455E | 100% OFF | 40000/3061 | expired |
| Angelcrc Seven | 9/21/2021 | 40063869B52A8499DA0A | 100% OFF | 40000/4139 | expired |
| - | 10/2/2021 | COURSEROCKS.COM | 100% OFF | 40000/2974 | expired |
| - | 10/9/2021 | DFA6EE4FA95C1A7CF1AD | 100% OFF | 40000/2866 | expired |
| Angelcrc Seven | 10/28/2021 | E26B4D2587BC7E9D8B7F | 100% OFF | 1000/383 | expired |
| Angelcrc Seven | 11/3/2021 | 46F32D112135AF92D164 | 100% OFF | 1000/858 | expired |
| Angelcrc Seven | 11/14/2021 | D4B5509DB23E411F6001 | 100% OFF | 1000/338 | expired |
| Ignacio Castro | 11/20/2021 | CBB3A3EB40FDF1AB8AD7 | 100% OFF | 1000/415 | expired |
| Ignacio Castro | 12/4/2021 | 980C6A4AB50B4DF40B7F | 100% OFF | 1000/908 | expired |
| - | 12/16/2021 | 849439590F6A20C78CA3 | 100% OFF | 1000/381 | expired |
| Angelcrc Seven | 12/26/2021 | 093B192B8D6C1359ADF4 | 100% OFF | 1000/984 | expired |
| Angelcrc Seven | 1/3/2022 | EF1132D32B015704B868 | 100% OFF | 1000/940 | expired |
| - | 1/12/2022 | 6C97BCA33FF2211A00D2 | 100% OFF | 1000/598 | expired |
| - | 1/25/2022 | 6C0753DD37C36AB119A0 | 100% OFF | 1000/966 | expired |
| Angelcrc Seven | 2/4/2022 | 412F393938AFB7C6337B | 100% OFF | 1000/837 | expired |
| Angelcrc Seven | 2/12/2022 | 65E71D98185B64E37788 | 100% OFF | 1000/998 | expired |
| Angelcrc Seven | 2/22/2022 | 70072F7A6E8AA1D2B302 | 100% OFF | 1000/631 | expired |
| - | 3/3/2022 | 589A09550BC5DA456205 | 100% OFF | 1000/974 | expired |
| Angelcrc Seven | 3/14/2022 | 2B84B98DD66459722ECC | 100% OFF | 1000/824 | expired |
| - | 3/27/2022 | 652FD13DA08FDEFF6DA9 | 100% OFF | 1000/754 | expired |
| - | 4/16/2022 | 251366913B2001B1DE23 | 100% OFF | 1000/918 | expired |
| - | 4/25/2022 | 16F387911AE0760B4A7C | 100% OFF | 1000/974 | expired |
| - | 5/5/2022 | 969045A66E8A075C0C99 | 100% OFF | 1000/990 | expired |
| - | 5/14/2022 | D19E59095390DDCCC14A | 100% OFF | 1000/828 | expired |
| - | 5/25/2022 | FA061AC5839932E7B09E | 100% OFF | 1000/999 | expired |
| - | 6/3/2022 | 84FF1AC3F25E5C68A850 | 100% OFF | 1000/875 | expired |
| - | 6/15/2022 | 497829177B4FC9DDAE44 | 100% OFF | 1000/832 | expired |
| - | 6/26/2022 | 0F462E8A9FD1BEF0B4BA | 100% OFF | 1000/688 | expired |
| - | 7/5/2022 | 5A1476D8719DA8267FBF | 100% OFF | 1000/995 | expired |
| - | 7/15/2022 | BFCEEBF3173241F7400C | 100% OFF | 1000/914 | expired |
| - | 7/27/2022 | 25997D9F76E0D86BF18D | 100% OFF | 1000/981 | expired |
| - | 8/4/2022 | E87C082846B888D1BAB1 | 100% OFF | 1000/941 | expired |
| - | 8/14/2022 | F323C359E002B3D72EA1 | 100% OFF | 1000/990 | expired |
| - | 8/25/2022 | 91ACE5DADDC00B09BB97 | 100% OFF | 1000/954 | expired |
| - | 9/4/2022 | E76B152CB2463A09961C | 100% OFF | 1000/774 | expired |
| - | 9/13/2022 | 7E090B15405252BE9745 | 100% OFF | 1000/798 | expired |
| - | 9/22/2022 | FF7DEB00A623BF4AEF18 | 100% OFF | 1000/856 | expired |
| - | 10/3/2022 | DC1A9181171468428221 | 100% OFF | 1000/926 | expired |
| - | 10/12/2022 | AAC98DD631160A79335D | 100% OFF | 1000/956 | expired |
| - | 10/20/2022 | 38F6604CB8DC29CAA596 | 100% OFF | 1000/820 | expired |
| - | 11/3/2022 | 7D5DFB404218E380A149 | 100% OFF | 1000/836 | expired |
| - | 11/14/2022 | B938CFF5EBDD1EE77BD3 | 100% OFF | 1000/931 | expired |
| - | 11/21/2022 | B6CE2AA9CAFF8CFC1799 | 100% OFF | 1000/574 | expired |
| - | 12/3/2022 | EAFCC3940B91393E508B | 87% OFF | | expired |
| - | 12/12/2022 | 08715D3366538546773C | 100% OFF | 1000/856 | expired |
| - | 12/17/2022 | E5349A4818260E4ACA10 | 100% OFF | 1000/586 | expired |
| - | 1/3/2023 | A1FBDE79CA1645895239 | 100% OFF | 1000/938 | expired |
| - | 1/17/2023 | 5F91B7C7A013C6E9A7C8 | 100% OFF | 1000/966 | expired |
| - | 1/25/2023 | EF32503CA4B08DFDE825 | 100% OFF | 1000/810 | expired |
| - | 2/3/2023 | D821941C2BDD23DD0D46 | 100% OFF | 1000/992 | expired |
| - | 3/5/2023 | BC75166A34480AACD0BD | 100% OFF | 1000/817 | expired |
| - | 3/14/2023 | 4499C878CA71D3B5F14D | 100% OFF | 1000/898 | expired |
| - | 3/24/2023 | 7AFF9E26A5D73FDAD013 | 100% OFF | 1000/986 | expired |
| - | 4/4/2023 | 8E6406203AD9D72AF631 | 100% OFF | 1000/866 | expired |
| - | 4/14/2023 | 1C189C5DD27E62DBA268 | 100% OFF | 1000/775 | expired |
| - | 4/25/2023 | 5E788CBAEC6530000394 | 100% OFF | 1000/968 | expired |
| - | 5/5/2023 | 267C69530A530CA6A312 | 100% OFF | 1000/982 | expired |
| - | 5/19/2023 | C952D656BC9366F3CFD7 | 100% OFF | 1000/985 | expired |
| - | 5/25/2023 | 263573DDB3ACA0D827AB | 100% OFF | 1000/991 | expired |
| - | 6/4/2023 | FFDE41D45D33C8E21040 | 100% OFF | 1000/814 | expired |
Charts
Price
Rating
Enrollment distribution
Shopify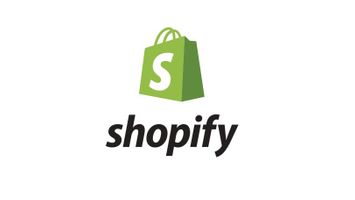 Sell online with Shopify
3 months for 3 €
Refurb

Notre nouveau site qui scanne en temps reel les prix sur Amazon Warehouse (FR)
> 40% reduction sur le prix initial
1/26/2021
course created date
1/29/2021
course indexed date
Angelcrc Seven
course submited by