The Best Crypto Diversification Strategy to Maximize Returns
In this course we will show you the best crypto diversification strategies to maximize your ROI results on a daily basis
Cryptocurrency & Blockch
category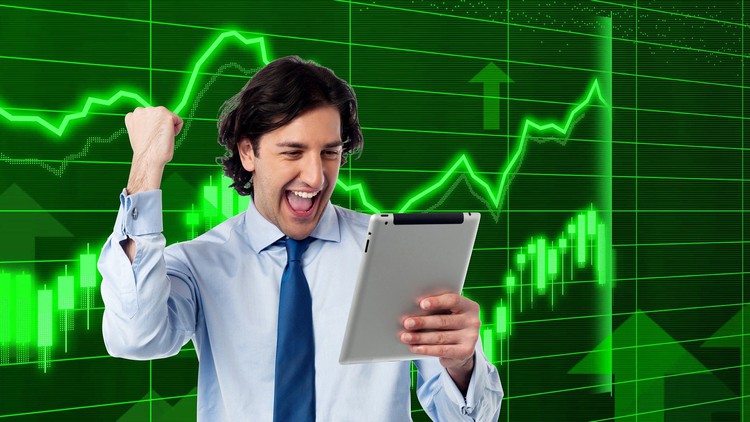 What you will learn
Identify blockchains & protocols which are here to stay
Learn how to do own due diligence on projects and learn how to stake altcoins to maximize ROI
Consistently build your early Retirement fund
Understand the long term vision and growth price potential of blockchains and protocols
Increase & Diversify Investment Portfolio for best ROI results
Description
Why join the cryptocurrency space NOW?
Bitcoin is ranked as the best performing asset in 2020, outperforming stocks, commodities, indexes, and most importantly Gold. There was and is, after all, a reason why Bitcoin was sealed as "digital gold". Apart from Bitcoin, there are thousands of interesting cryptocurrency projects doing progress on a daily basis. We are yet to explore together on how you can capitalize on this amazing once in a lifetime changing experience.
The continuous novel coronavirus outbreak in 2020-2022, the money printing, the rising inflation rates, the new all time high real estate global prices, and the "new" work from home environment are only some of the reasons why Wall Street and retail investors are hedging their money in Bitcoin and other cryptocurrencies.
Blockchains and protocols like Bitcoin, Ethereum, Cardano, Solana, Polkadot, TERRA(LUNA), Avalanche, Polygon,Near Protocol, Fantom, ATOM, and Tron are transforming the financial markets, global banking and many many other systems.
Dreaming of early retirement?
Maybe earning enough money to cover your needs and vacations? These are some great dreams—and they are well within reach if you can start thinking bigger than just the income that comes along with your nine-to-five job. Now, we are not talking about taking on another job. We're talking about passive income.
What is passive income?
It is a way to earn steady money with little to no daily effort. Note that we didn't say no effort at all. Earning passive income is not a sit-on-your-butt-and-make-fast-money gig. You will need to put in the work—at least on the front end and this course will give you the tools to take care of the rest and to build your own winning strategy!
So is it late to join and make the first steps towards your early retirement and a better life?
NO! It is never too late to join at any time. The rise and development of the blockchain technology are yet to show their full potential and effects on everything around us! So you are about to join something that will change our whole generation and understanding of finance, banking, internet, gaming, art, metaverse, decentralization, anonymity and more!
Are you ready to start your early retirement journey today and never look back again!
DISCLAIMER: The content of our course and lectures is intended FOR GENERAL INFORMATION PURPOSES not financial advice. The information contained herein is for educational informational purposes only. Nothing herein shall be construed to be financial, legal or tax advice. The content of this course is solely the opinions of the speaker who is not a licensed financial advisor or registered investment advisor. Purchasing cryptocurrencies poses considerable risk of loss. The speaker does not guarantee any particular outcome. Past performance does not indicate future results.
Content
Introduction
How to buy crypto with fiat money
How to get started with Yield Farming
How to use Binance Chain Wallet
Farms, Pools, Staking, and Farming opportunities
PancakeSwap
ApeSwap
AutoFarm
Harvest Finance
TreeDefi
Diversification Strategy to follow for best ROI results
3. How to find High APR & APY Platforms For Staking
How to evaluate platforms and where to invest
Diversification Strategy
12/20/2021
course created date
12/24/2021
course indexed date