Stock Market Investing for Beginners
Learn all the Basics of the Stock Market, through comprehensive, interesting and fun lectures!
Investing & Trading
category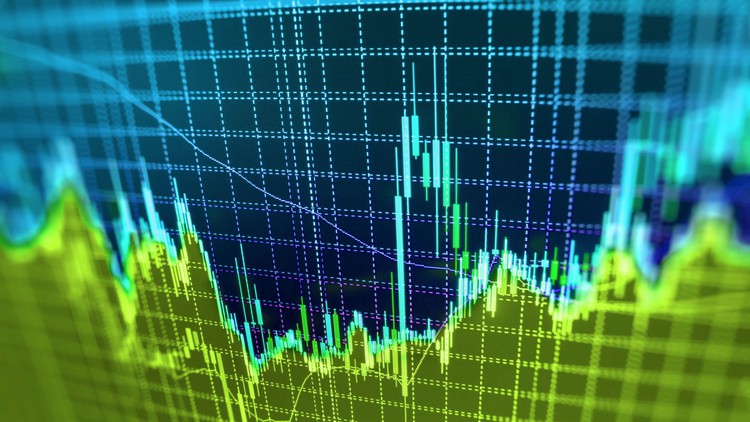 What you will learn
Learn about the stock market
Understand many of the complexities of the markets
Have confidence to begin investing virtual money
Know how to talk about it
Description
JOIN ONE OF THE MOST POPULAR STOCK MARKET INVESTING COURSES ONLINE, FOR FREE!!!
This course is all about introducing you to the exciting world of the stock market, taking you from the very foundations of "What is a stock?" to teaching you about different investing strategies, like Fundamental and Technical analysis. We also discuss the investment strategies used by some of the most successful investors in the world, like Warren Buffett and Peter Lynch, who both achieved tremendous track records over 40+ year long careers. After each set of lectures you will have the chance to test your knowledge by taking quizzes on the material covered. By the end of the course, you will receive a certificate showing you successfully finished. The course is designed to give you a solid introduction of the markets and its ins and outs.
Feedback from past students of the course:
"This is a great introduction about stocks, finally i was able to make sense of all those news about finance that you see in news. Good examples, subjects introduced with history and well structured this is definitely a good course." - Benjamin Estrada Murguia
"I am actually a novice when it comes to stock-trading, but with this few tips basic tips, I think I can make an advancement from here. Nice Lecture!" - Joseph Ezeala



Content
Introductory Course
So, what is a stock?
Quiz on What is a Stock
Stock Basics
How is Money Made with Stocks?
Describing a Stock
Types of Stocks
Quiz on Stock Basics
Why do Stock Prices Move?
Going Deeper
The Stock Exchange and the Markets
The IPO Process
Quiz on Looking Deeper into the Markets
Legendary Investors
Warren Buffett: Value Investing
Philip Fisher: Growth Investing
Philip Fisher's 15-Point Investment Checklist
Peter Lynch
Quiz on Legendary Investors
Reading a Financial Statement
The Balance Sheet, Income Statement and Cash Flow Statement
Investing Strategies
Fundamental vs. Technical Analysis
Value Investing
Quiz on Fundamental vs Technical Analysis
Your Next Steps
The Next Steps
Reviews
I bought this course based on an advertisement but the content wasn't even close to what the advertisement offered.
Need more details and examples for those of us who have absolutely no knowledge of this field. At times feels a bit rushed.
great course 4 beginners. understandable explanations and gives a good perspective of how this world works.
The stock market and how the shares are sold and profits were gained.This all the stuffs were nicely explained.
Really good overview, some neat resources to look at and different ideas. Investments and "how do I..." like this course give a nice generic overview. Learn what you like, and try.
I beleive this course was a good fit for me to attain some knowledge on how to invest and what to look for when investing. I believe this knowledge will help in my investing endeavors. well taught and easy to understand.
This course is very easy to understand and very beginner friendly. You can start to learn from very scrach if you are beginner .
It's beginner-friendly, simple and understandable. It is perfect for getting to know what is stock-market, how does it operate and investing strategies. The instructor is amazing. I loved the course .
I gave this rating because I got to learn a lot from these 2 videos. I didn't know anything about it before,But now I feel that I have found the right course
Several times during the presentation, i noticed that the transcript / closed captioning was not entirely accurate with what the presenter was saying. This leads to learning incorrect terminology and information. I hope that in the future, the presenter will be more accurate with his pronunciation of terms so that the transcript is more correct. Thanks.
This course gave me a better understanding of the Market. It changed some of my hypothetical concepts about the Market. I got to know much about the market strategies for long-term investment, about the various factors that an investor should consider each time while investing.
I was impressed with terminology and the way of explaining things which is super according to me , as a beginner it is very important to understand the terminology and the basic concepts which is parts in stock market . Thanks you
I like it a lot because it does very good explaining and is very easy to take notes and follow along with the reading.
It is a easiest form of leaning about stocks as a beginner in this platform which drives me understandably
I had a great learning experience from this course, would recommend this course to everyone who are beginning their journey in stock market!
Charts
Price
Rating
Enrollment distribution
12/14/2013
course created date
7/5/2019
course indexed date