The Art & Science of Getting Your Dream Job
Learn the secrets of effective LinkedIn Profile, Resume, Successful Interview techniques to get Dream Job within 1 Hour
Career Development
category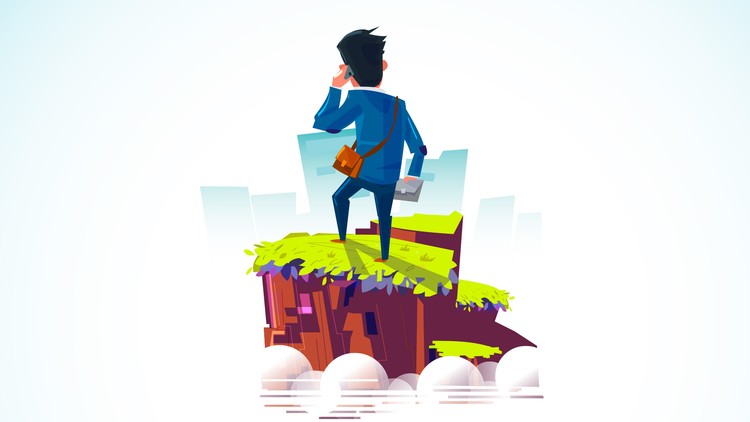 What you will learn
Identify your career interests and your dream job
Create a perfect resume to pitch for your dream job
Construct an effective online professional profile
Design an effective Job-site profile and apply for your dream jobs
Explain the psychology behind powerful professional networking
Prepare with right and succinct experience for your dream job
Framework for answering interview questions
Prepare an effective pitch for your dream job
Prepare for impactful Interview for your dream job
Description
Steve Jobs says "Your work is going to fill a large part of your life, and the only way to be truly satisfied is to do what you believe is great work. And the only way to do great work is to love what you do".
This course will equip you with the tools and techniques required to identify your career interest, position your expertise, and land on your dream job. A must-have basic skill in today's job market. Identify your passion, land on a job that allows you to express your passion, and soar to greatness.
This course is a well-researched no-nonsense and the shortest bridge course available in the market that will help you quickly acquire job-hunting skills and get your dream job. The instructor is a well-researched and pragmatic learning and organizational development professional who has the first-hand experience of all the topics taught in this course. In fact, he has created the entire course on his job-hunting experience. He has successfully landed in his dream job every time using these techniques.
Learn the secrets of creating an effective LinkedIn Profile, Resume, Successful Interview techniques, Effective Networking skills, and many more.
If you do not have much time and eagerly looking to get into a job or thinking of switching one, then this course is for you. Time is precious, sign up immediately and make use of this well-structured, organized, and crisp course to give your job-hunting efforts a boost. See you inside the course.
Content
Determining your Career Interest
Importance of identifying your Career Interest
Introduction to Interest Profile.
Demonstration of the online Psychometric tool
Reading the Interest Profile report
Crafting an Effective Resume
Importance of Crafting an Effective resume
10 Components of an Effective Resume
Components of Job site and extracting content for your resume
Ideas to create right job experience
Creating a powerful virtual professional profile
Tips to create an effective LinkedIn Profile
Tips to create an effective jobsite profile
Reaching out for Jobs
Strategic Networking and Pitching for Job
Preparing for Interview
Reviews
This course is beneficial in building a resume, job search, LinkedIn profile, Networking. It is helpful for job seekers. Thanks for this course.
I being a career coach for the last 7 years was on the urge to updating and upgrading my skills and knowledge. This course is helping me a lot with presentation skills, voice modulation and a few specific contents like resume handling, etc. Thanks to Krishna Pattaje for an awesome course.
Very practical, effective, no-nonsense training which covers all the critical aspects of the Job hunt. It also helps in identifying ones personal career self interest which is not covered by other such courses. Many important points touched upon in a short time-span which according to me is a must for all to attend. Go for it!
Sudarshana
September 25, 2019
Absolutely amazing course. It was an amazing experience for me. The material will definitely help me prepare for my next interviews. For anyone who is looking to change the job this course will really helpful. Thanks for all the effort and knowledge put in this course.
This is an excellent course for people aspiring of getting their dream job. The course instructor articulates each and every point in a detailed way. I would highly recommend both the course and Sri Krishna Prasad ! Thank you so much !
I was thinking to give a boast to my career. My friend referred me to this course. Being in IT industry for 12-13 years, resume building and job hunting is not something new. So, I wasn't confident that there will be something new for me to learn in this session. But to my surprise tips and tricks mentioned in this course is simple, practical and very effective. Krishna has thorough knowledge on the content. His years of experience in this domain speaks for itself. Course duration was fine and organized very well by Chunking into smaller sections. Demonstrating practical examples is very helpful. I could relate to STAR method I had experienced in one of interviews I cleared. Overall I feel confident that I can apply this content and have positive impact. Definitely will recommend to others. Things can be improved: Profile creation in LinkedIn and Nakri seemed repetitive. In one section background music volume could be reduced as it was dominating the voice.
Basavaraj
September 22, 2019
The Course is superbly crafted, very easy to understand, narration is great . The course is for Freshers, Students , entry level employees, mid level employees or any one who seek to pursue their dream job. Take Massive ACTION using this course......
Amazing course I can say. I was very doubtful and required someone's help in regards to my job. This is the best course to guide us and know our strengths and interest. Thank you so much to Krishna sir for this video this will help so many for sure. This particular section 2 will help us know and understand our strengths and suitable job for us. Which is very necessary for a person to know that and love their job. I recommend this video for all. Once again Thank you Krishna sir.
6/9/2019
course created date
8/31/2020
course indexed date
Angelcrc Seven
course submited by