Test -AZ-204 Developing Solutions for MS Azure - 2022
Test -AZ-204 Developing Solutions for MS Azure - 2022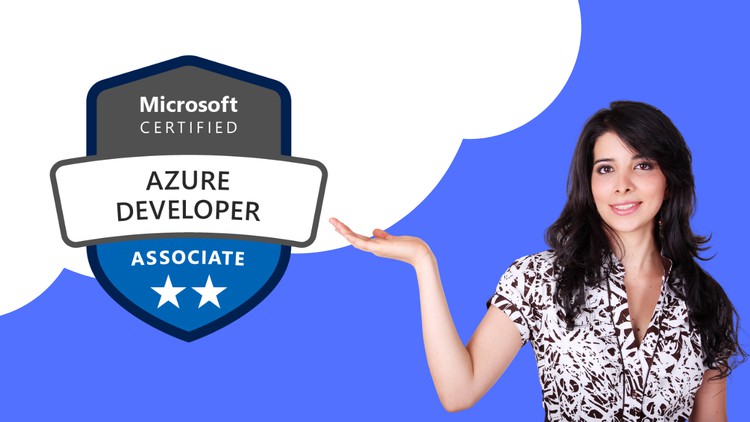 What you will learn
Complete preparation for the AZ-204 exam
Real simulation of the real exam.
Learn to manage exam time before the exam
Test your knowledge before passing the AZ-204 exam
Description
A candidate for this exam should have 1-2 years of professional development experience and experience with Microsoft Azure. Additionally, the role must have programming ability in an Azure supported language and proficiency in Azure SDK, Azure PowerShell, Azure CLI, data storage options, data connections, APIs, application authentication and authorization, compute implementation and containers, debugging, performance tuning, and monitoring.
We have prepared this practice test course for all those candidates who are planning to take the AZ-204 exam in the near future.
This is an unofficial course and this course is not affiliated with, licensed or registered with Microsoft in any way.
All questions are based on the exam objectives for the Azure Solutions Development AZ-204 certification exam for all exam domains, so you can take and pass the Azure Solutions Development AZ-204 certification exam for Azure with confidence, including questions in the following sections:
Develop Azure compute solutions (25-30%)

Develop for Azure storage (10-15%)

Implementar la seguridad de Azure (15-20 %)

Supervise, resuelva problemas y optimice las soluciones de Azure (10-15 %)

Conéctese y consuma servicios de Azure y servicios de terceros (25-30 %)
Este curso se actualiza constantemente para garantizar que se mantenga actualizado con la última versión del examen de certificación AZ-204 Developing Solutions for Azure
Coupons
| Submit by | Date | Coupon Code | Discount | Emitted/Used | Status |
| --- | --- | --- | --- | --- | --- |
| - | 5/20/2022 | 55A20B17C4D37C0B12AE | 100% OFF | 1000/991 | expired |
5/4/2022
course created date
5/11/2022
course indexed date