Technical Analysis Mastery for Financial Markets.
Beginners guide to Financial Markets trading
Investing & Trading
category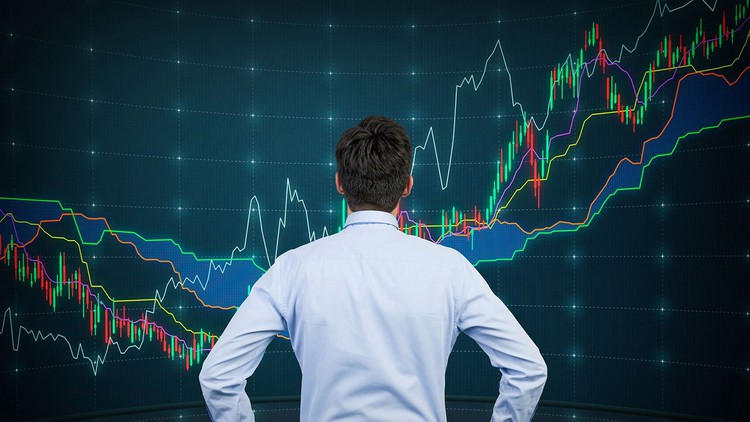 What you will learn
Understand the basics of financial market analysis
Identify the key trends of the financial markets
Identify key set ups for taking trades in financial markets
Take trades with proper risk management.
Description
This course is set out for you to gain expertise in technical analysis in a very simple way . This course allows its learners to move from beginner to advanced level in a step-by-step method as outlined below:
The course introduces the candlesticks and its patterns explaining the learners about the language of the financial markets and develops their skill to not only read but understand the market.
Following this , the course explains the key chart patterns that are essential for any trader to know in order to trade efficiently and exposes learners to some of the key indicators which are used by many professionals to make informed trading decisions.
Lastly, this course looks at the core elements to take the trade and make it risk free allowing learners to not only learn trading methods but also builds trading psychology.
The course not only introduces these learnings but challenges the learners to think and practice the key concepts. Learning this course , allows users to trade all type of financial markets whether that be the stock market, the crypto market or the forex market. The course empowers students to learn right from the basics all the way up to the advanced level and allows its learners to be independent traders in life.
Content
Candlestick Patterns.
Candlestick Patterns
Spinning Top
Doji
Marabozu candle
Hammer candle
Candlestick Patterns
Hanging Man
Inverted Hammer
Shooting Star
Bullish Engulfing
Candlestick Patterns
Bearish Engulfing
Three White Soldiers
Three Black Crows
Conclusion
Triangle Chart Patterns
Support & Resistance
Symmetric Triangle
Ascending Triangle
Descending Triangle
Chart Patterns
Head and Shoulder
Inverse Head and Shoulder
Double Bottom
Double Top
Chart Patterns
Bull Flag
Bear Flag
Cup and Handle
Falling Wedge
Rising Wedge
Indicators
4EMA
Relative Strength Index (RSI)
Risk Managment
Risk Management
Conclusion
Reviews
Nice course for Technical Analysis. Most of the topic are covered to make you sound technical trader. I will see this course 1 more time.
HE SHOULD HAVE SAID THE COURSE FOR NEWBIES AT OUTSET , BUT HE CALLED THER COURSE AS MASTRY , BASICALLY HE WAS NOT HONEST
The explanation is very clear and the fact that examples are being shown on live charts helps to understand the concepts better
The course instructor is clear, coherent and to the point with his explanation of the material - his knowledge and understanding of financial markets is impressive and he does an excellent job in imparting his knowledge to me (the student). I highly recommend this course to anyone who is interested in financial markets generally.
Coupons
| Submit by | Date | Coupon Code | Discount | Emitted/Used | Status |
| --- | --- | --- | --- | --- | --- |
| derek.jaeb.9 | 10/25/2021 | D292E5004C70F4DB6311 | 100% OFF | 40000/2785 | expired |
| - | 11/2/2021 | 3C406392D9AE88A6AABB | 100% OFF | 1000/777 | expired |
| - | 11/10/2021 | F0255E189E4AAE6CA737 | 60% OFF | | expired |
| - | 11/15/2021 | C63E7B451F1BE21BC6F9 | 100% OFF | 1000/641 | expired |
| - | 2/12/2022 | 592C6323B459E4533602 | 100% OFF | 1000/981 | expired |
| Angelcrc Seven | 3/5/2022 | 6C5E601133F0378533AD | 100% OFF | 1000/910 | expired |
| - | 5/23/2022 | 0768BD8789DBB8830267 | 100% OFF | 1000/979 | expired |
10/5/2021
course created date
10/19/2021
course indexed date