TailwindCSS 2 - Learn TailwindCSS for Beginners
Learn one of the best utility-first frameworks on the web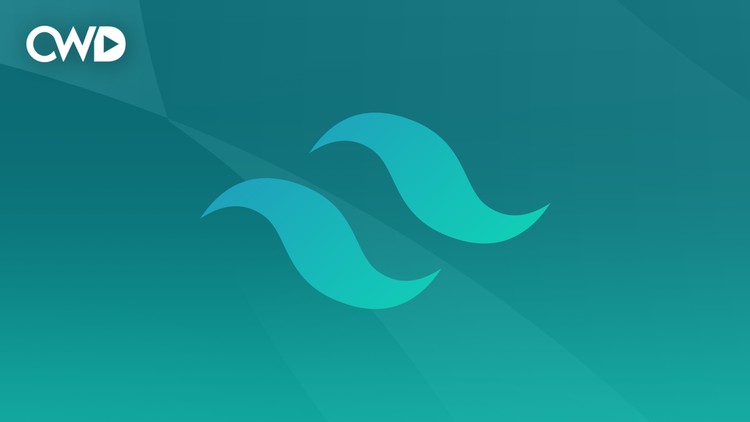 What you will learn
What TailwindCSS is and how you can use it
How to setup TailwindCSS
How to make responsive designs
How to add custom fonts to TailwindCSS
How to customize TailwindCSS classes
How to purge your TailwindCSS file
Description
Are you tired of using CSS3 and styling everything yourself? Well, you are at the right place because this course will be a complete Tailwind 2 tutorial.
Tailwind is a utility-first framework that will make your life so much easier because it is packed with classes.
In this video, we'll be setting up Tailwind, going over fonts, colors, alignment, background colors, gradients, images, padding, margin, grid, flexbox, hover, animations, transitions and transformation.
Next to that, we're going to dive into responsive designs, and how to customize Tailwind. At the end of the course, you'll be learning how you can purge your Tailwind CSS file since it's almost 5MB!
We won't be creating projects in here, but we will simply cover important topics in that you need to know before starting to use TailwindCSS. This is a video series I have created for my YouTube channel but I thought I'd add it to Udemy.
This course is for:
· Anyone that wants to learn Tailwind
· Students that are tired of using CSS3 and want to use something which is a lot easier
· Web Designers
· Anyone who wants to make beautiful designs
After completing this course, you will know everything you need to design your websites in Tailwind.
Content
Introduction
Introduction to TailwindCSS
Setting up TailwindCSS
Fonts, Colors and Alignment
Background Colors & Gradients
Background Images
Padding & Margin
Grid
Flexbox
Hover, Animations, Transitions & Transformations
Responsive designs
Custom Fonts
Customize TailwindCSS Classes
Purging Your TailwindCSS File
Reviews
Very comprehensive! This was beyond my expectations. I followed through in every step and really learnt alot. You are an awesome teacher!
Heavy accent, that was hard to understand sometimes, couple of bugs that weren't fixed or adressed, but still a good introduction to tailwindcss.
Very good! Thank you I had to type this ----------------- @tailwind base; @tailwind components; @tailwind utilities; ----------------- into my tailwind.config.js file as it was empty which caused me to get these warnings. warn - The `content` option in your Tailwind CSS configuration is mi ssing or empty. warn - Configure your content sources or your generated CSS will be missing styles. warn - https://tailwindcss.com/docs/content-configuration Maybe I missed part of a video
Short and precise. Did learn the basics, and are able to create layouts and add content with styling. A perfect starting point.
11/24/2021
course created date
11/25/2021
course indexed date
Ignacio Castro
course submited by