Systematic Literature Review : A Practical Guide
Systematic Literature Review, Meta Analysis, PICO, PEO, GRADE Framework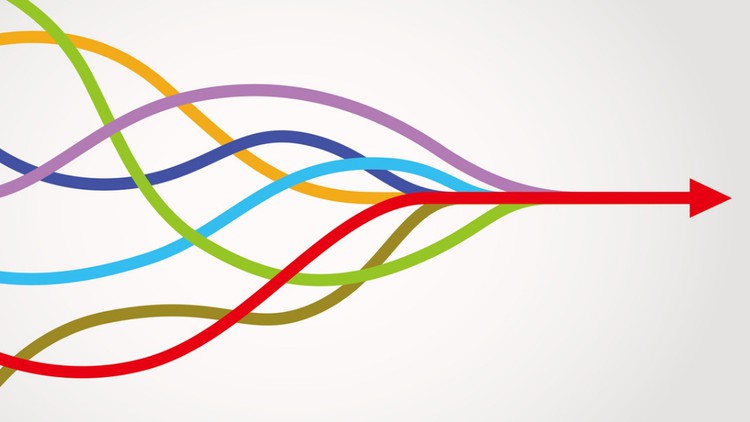 What you will learn
Step by Step guide to conduct Systematic Reviews
How to Develop Systematic Review Protocol
Where to Register Review Protocol
Developing Review Question - PICO, PEO, SPIDER
Conducting Comprehensive Literature Search - Boolean Operators
Quality of Evidences - GRADE Framework
Synthesizing Systematic Review Results - Classification Mechanism
Publishing Systematic Review Results
Description
The core purpose of this course is to introduce students about 'How to perform Systematic Literature Review". The course will introduce quantitative and qualitative methods to perform systematic literature reviews, meta-analysis and also provide practical guidelines for publishing systematic reviews. This course consist of seven sections and include contents starting from protocol development, designing research question, conducting literature search, inclusion and exclusion criteria and presentation of results. Moreover, its covers multiple frameworks like PICO, SPIDER and PEO. Furthermore, this systematic literature review covers the guidelines of PRISMA. This course will cover examples from multiple disciplines to enhance participants understanding about systematic review process.
It is expected that at the end of this course, students will be able to answer following questions:
1. What is systematic reviews and meta-analysis?
2. How to conduct comprehensive literature review?
3. How to use Boolean Operators to conduct systematic reviews?
4. What is the difference between PICO, SPIDER and PEO?
5. Developing research questions using PICO, SPIDER and PEO criteria.
6. How to report findings of systematic reviews?
7. How to conduct systematic reviews in social sciences, clinical trials and sciences?
8. Conducting Evidence of Quality - GRADE Framework
9. How to publish systematic reviews?
#Systematic#Literature#Review*#SLR#Meta-analysis#PICO#SPIDER#Shakil#ResearchMentor #Publications #Manuscript #Impactfactor #Research #PEO #Boolean #Protocoldevelopment #Literaturereview
Content
Introduction
Welcome to Systematic Literature Reviews
What is systematic Literature Review
What is Meta Analysis
Difference Between Systematic Review and Narrative reviews
Myths about Systematic Review and Meta- analysis
Who is using Systematic Review Findings
Example of Systematic Review in Social Sciences, IT and Clinical Research
Systematic Literature Review Process
Steps in Systematic Literature Review
Types of Reviews
Resources
Developing a Protocol for Systematic Review
Development of Review Protocol
Elements of Systematic Review Protocol
Protocol Registration
Resources
Developing a Systematic Review Research Question
Selecting a topic area for your systematic review
Main types of Review Questions
Components of Review Question
PICO - A Quantitative Review Question
PEO- A Qualitative Review Question
SPIDER - A Quantitative Review Question
Resource- Comparative analysis of PICO, PEO and SPIDER
Conducting Comprehensive Literature Search
Clarifying the Preliminaries
Searching Relevant Literature
Boolean Operators
Inclusion-Exclusion Criteria
Quality of Evidences: GRADE Framework
Synthesizing Search Results
Synthesizing, summarizing and presenting your findings
Classification Mechanism - Example
Diagrams- Specimen
Tables- Specimens
Publishing Systematic Reviews
Publishing Together: Research Collaboration
Reviews
IT was an interesting course and the lecturer gave a comprehensive overview of the whole process with hacking tips
It would be better if we get some videos on how to search in different databases. As there are different functions in different databases like Scopus, Google Scholar, PubMed, etc. have different options for finding. Moreover, we want to know how to assemble in one excel sheet all findings from different sources.
As an introduction this course is enough. Sections 6 on presenting and summarizing can be elaborated further.
This course has elevated my knowledge about systematic review and meta-analysis, It has prompted me to dig deeper and to unleash more potential related to this topic. I can't wait to learn more courses related to research methodology from you.
I am still going through the course. Lecture 8 was extremely mechanical and appeared like a compilation done for an MBA course. Lecture 9 (Types of Reviews) is totally out of place. We are studying Systematic Reviews, which is a specific topic. Lecture 9 should have been part of a Lecture that explains "Literature Review" to novices.
The course started with much promise, but it ultimately did not deliver. The first 30 to 45 minutes of the 2 hr course is repetitive--SRs are good, NRs are bad, and MAs are not the same as SRs. All of the examples are health oriented, but the author claims to be a social scientist at the end. To be fair, some of the resources are great. I was unimpressed with plug to publish with the author. That did not seem like the right thing to do. I am leaving disappointed.
The information given so far has helped me to make connections between several tasks I'm doing in my current role
Breve e intenso corso sulla SLR. Tocca tutti gli argomenti senza lasciare nulla di inesplorato. Fornisce molti materiali utili nelle sezioni delle risorse e il docente è davvero disponibile. Necessario per chi fa ricerca accademica e consiglio sia a chi è digiuno da studi sistematici sia chi ne conosce un po' .
It was close. I wish you could include the PRISMA guidelines in the course and also share a more detailed narrative on the search strategy section.
I liked the end sections more especially the 5th and 6th section. In the rest 4 sections, I was looking out for more explanations with examples and not exactly slide reading. Though I must appreciate that the resources provided are very good and add good value to the course. Expected a bit more with simplified example oriented teaching.
Excellent course. Lots of useful references. Will definitely recommend this course to all my students.
The course is so exciting because it gives a learner clear understanding of how to formulate research strategy, research question and much more. It is a course that you must take if you want to do a professional systematic literature review
The course is very important and useful for me to explore the techniques of systematic literature review in the field of Blended Education.
This course was an eye opener for me. Publishing in Impact Factor Journal is a kind of phobia for researchers at the beginning. But this course proved a confidence builder. Thanks to Dr. Shakil Ahmad. You are a great person and teachers. I pay salute to you.
Systemic literature review course was informative..resources are good for guidance. meta analysis information was less.i was expecting some meta-analysis examples. Over all good experience!!
Coupons
| Submit by | Date | Coupon Code | Discount | Emitted/Used | Status |
| --- | --- | --- | --- | --- | --- |
| - | 9/29/2019 | SLRAPG200 | 100% OFF | 500/87 | expired |
| - | 10/6/2019 | SLRREVIEW500 | 100% OFF | 500/392 | expired |
| - | 3/6/2023 | MARCH2023 | 100% OFF | 1000/970 | expired |
| - | 3/11/2023 | FREECOURSE | 100% OFF | 1000/831 | expired |
| - | 3/18/2023 | MARCH20232 | 100% OFF | 1000/600 | expired |
Charts
Price
Rating
Enrollment distribution
8/17/2019
course created date
9/29/2019
course indexed date