Start a Freelancing Career or an Agency on Upwork in 2020
A Step by Step Method to win Projects and succeed on Upwork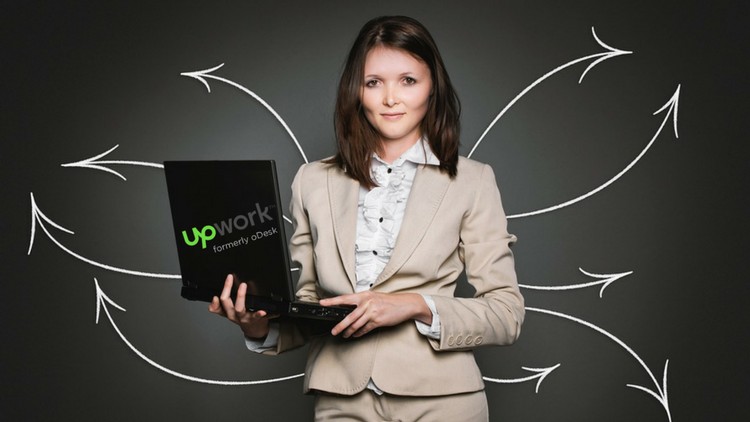 What you will learn
You will learn to Establish an Agency or work as a Freelancer on Upwork
You will learn to create a meaningful profile on Upwork which grans client's attention
You will learn to find Jobs which are less competitive.=
You will learn to identify serious clients from non-serious clients on Upwork
You will learn to differentiate in between different jobs on Upwork
You will learn the method to write attractive Proposals to get a better Client response than Competitors and succeed on Upwork
Description
I have been running a successful Agency on Upwork (earlier odesk) for more than 9 years. Our Agency has done close to 15,500 hours of work and has completed more than 500 projects on Upwork.
I have also mentored working professionals to start their freelancing journey on Upwork by teaching them a Method.
Upwork is usually associated with Freelancing. No doubt, it is one of the best platforms to find freelancing jobs but it is also a platform which is a lot more than just a platform for freelancers to help find suitable jobs/gigs.
Upwork is a platform which has helped freelancers turn into Entrepreneurs by growing their businesses using the platform to get more people to work under them as a Team.
Upwork has a place for everyone. From Freelancers looking for part time opportunities to entrepreneurs who want to run a complete agency.,
But they all need a process – a method to be successful on Upwork.
And that is the aim of this short and precise Course. I am going to teach you a "Method" which should help you turn into a successful freelancer on Upwork and start your entrepreneurial journey using Upwork as a platform.
The method which has helped me, my team and the freelancers I have mentored succeed on Upwork for years.
In the Course, I have shared all my learning of 9 years in a precise and to the point 1-hour (approx.) course where I take you through the method of creating a perfect profile, engaging proposal and finding the right jobs to bid on Upwork.
I have taken examples of my Web Development Agency and a Freelancer's profile (content writer) to explain how their profiles are setup and how both work to grow their profile on Upwork.
The course ends with a short video called as "Tips" where you quickly learn simple tips to help avoid the mistakes others do on Upwork.
By the end of course, you should have mastered the skills to start your journey on Upwork.
Best of Luck!
Content
Introduction
Introduction
Course Curriculum
Upwork : Introduction
Getting Started with Upwork
How to Setup a Perfect Profile on Upwork
Working with Upwork
Different Memberships on Upwork
Finding Relevant Jobs
Learn to Create an Attractive Proposal
Before I End : Tips to Succeed on Upwork
Reviews
It was great learning from Udemy. Most of the things are now crystal clear. The trainer had a vast knowledge of this topic and had used a simple word that helps to understand more easily.
Awesome experience I learned many new this about free lancing and I this I am gonna be a good free lancer after watching this course. . .THANK TOU
It is good for Beginners but its Very Basic Course on Starting an Agency on Upwork. Such knowledge is available on Youtube for free.
This course was marketed as starting a "Career or Agency on UpWork in 2018." Sadly, this is just a typical explanation of how to be a FREELANCER on UpWork. Not the topic of building and growing an Agency (like was promoted in the description and title). There is a huge, HUGE difference in being an "UpWork Freelancer" and starting an "UpWork Agency." Sadly, this felt like a scam. I am a "Top Rated" UpWork Freelancer and am opening a UpWork Agency. I was looking for information pertaining to that... Not how to create a profile and simply become a Freelancer on UpWork. I'll be looking to get my money back, sadly. The title of this needs to be changed and NOT include "UpWork Agency. "
What I really liked about the course is that, the trainer explained everything related to upwrok. All the functions, hidden secrets of upwork and many more. I will surely recommend this to my circle. Thanks.
3/28/2018
course created date
7/11/2019
course indexed date